"Sex Moves" Short Film by Alex Bernas
LA-based Partizan Studio director Alex Bernas, whose commercial clients include Nike, Apple, Amazon, and Google, takes time off for a personal film exploring the fun (and ridiculous) side of sexual preferences.
Alex Bernas: "Sex Moves was made very quickly over the course of a month. A few days to storyboard with the crux of the animation being done in two weeks at Partizan Studio with a small team of animators, and then an extra week or so for music/sound design.
"To hit the deadline, I made sure the characters weren't overly detailed but were still different enough to portray their personalities.
"I also avoided putting too much detail in the backgrounds. We opted for a flat aesthetic: heavy character outlines and simple fills without any shading or drop shadows, to speed up the coloring process.
"It was very important that the film felt positive, so I chose a limited, bright color palette and we made sure that the characters smiled as much as possible: they have to be happy to share their sex moves with the unseen narrator.
"This also had to be reflected in the music. We went for a sunny, infectious score that compliments the action, rather than a seedy porn groove. This all adds to the absurdity of the characters' pantomimes and stops the audience from getting too grossed out."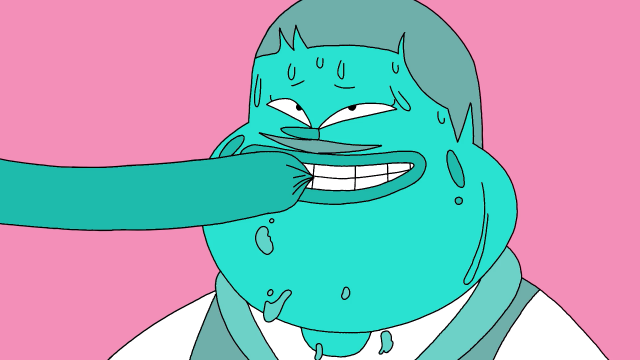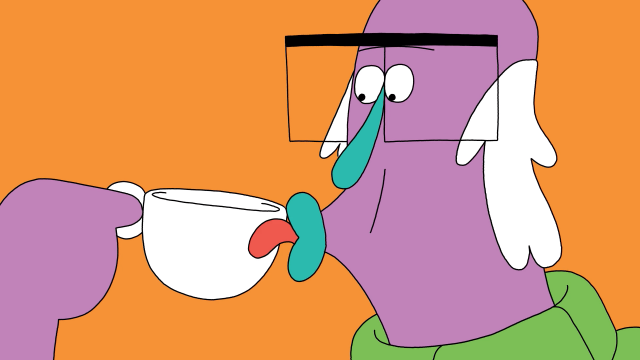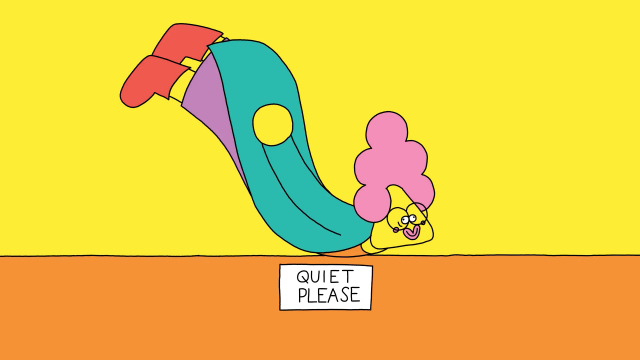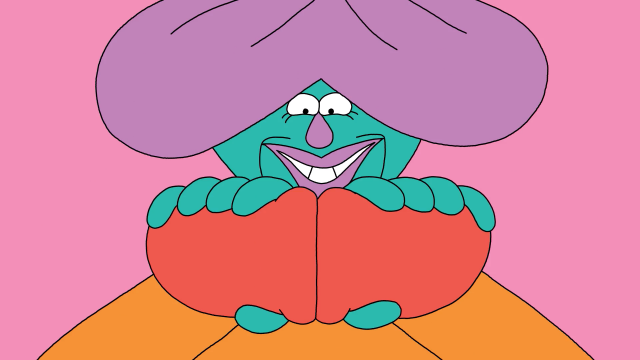 Production: Partizan Studio
Director: Alex Bernas
Executive Producer: Duncan Gaman
Production Manager: Theo Cassels
Animation: Alex Bernas, Matthias Cuciniello, Ala Nunu, Chiara Sgatti
Clean-Up: Laura Nasir Tamara