STYLE FRAMES Schedule Now Live!
Check the STYLE FRAMES speakers, check their presentations and panels, then use code SFSTASH to save 10% on your tickets.
From design and animation to interactive and VR, uncover the most successful strategies for winning your creative pitches.
STYLE FRAMES invades NYC Nov 7-8 with 35 speakers from all sides of the creative industry for two days of insight, inspiration, and social invigoration.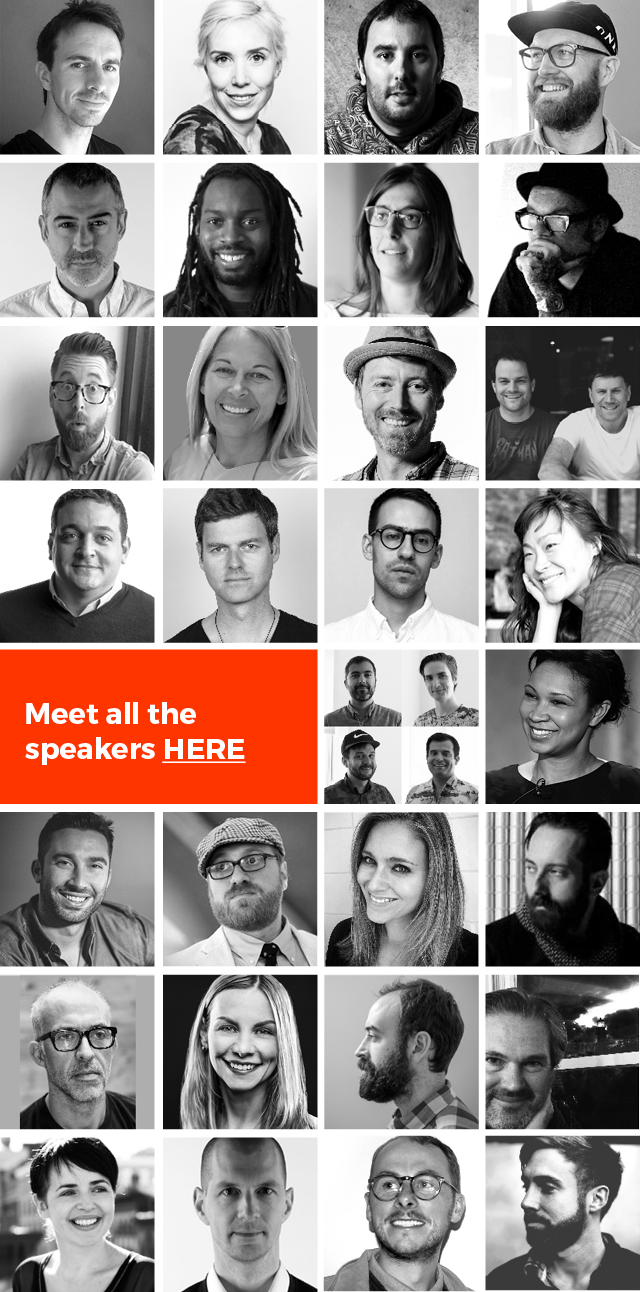 CONFIRMED SPEAKERS
Mike Alderson, Co-founder & ECD @ ManvsMachine
Chris Bahry, Alexandre Torres, Leo Mateus, Vini Nascimento, CDs @ Tendril
Frank Balson, Director @ Blur Studio
Zander Brimijoin, Creative Director @ Red Paper Heart
Maryanne Butler, Creative Director @ Framestore
Patricia Claire, Managing Partner @ Free Agents
Dan & Jason, Directors @ Hornet
Camila De Biaggi, EP and Alan Bibby, Creative Director @ MPC
Skip D'Amico, Global Marketing Manager Creative Content @ Cadillac
David Footman, Cinematics Director @ Ubisoft
Cedric Gairard, Head of Development @ Special Guest
Gabe Garner, SVP Business Planning & Dave Snyder, SVP ECD @Firstborn
Jennifer Giddens, SVP Marketing & Digital @ NBCUniversal
Joshua Grossberg, SVP Group Creative Director @ McCann NY
Greg Hahn, Founder, ECD, and Ryan Moore, Creative Director @ Gretel
Liz Kiehner, Global Design Services Director @ IBMiX
Sue Lee, Executive Producer, Los York
Shannon Lewis, Development Producer @ Passion Pictures
Dan O'Rourke, Founder, Creative Director @ Not To Scale
PES, Director @ PESFilm
Ben Radatz, Co-founder/Director @ MK12
Adina Sales, Founder and Managing Director @ Blacklist
Nick Setounski, Head of Production, Wieden+Kennedy NY
Lisa Steiman, Executive Producer @ Google
Kibwe Tavares, Director @ Nexus
Jonathan Vingiano, Creative Director @ Barton F. Graf
Steve Viola, SVP of Design, FX Networks
Alan Williams, Creative Director @ Imaginary Forces