"Chronos XXI" Kinetic Media Installation by ART+COM
Inspired by the Greek god of time and his association with loss and return, ART+COM Studios in Berlin combines motion design, processing, and AI to create a beautiful and hypnotic kinetic media installation called Chronos XXI.
ART+COM studios: "A pendulum continuously swings in front of a monitor. This motion controls the slow synthesis and destruction of Chronos as he appears in interpretations by painters of the late Renaissance, Baroque and Classicism.
"In addition to these historical depictions newly generated images appear. For that, the neuronal network of an AI was trained with historical Chronos paintings. Its resulting 'hallucinations' of Chronos are fed into the continuous flow of images.
"Occasionally, Chronos' counterpart Kairos who represents a single moment in time, slips in and interrupts the pictorial meditation about the constant rhythm of existence."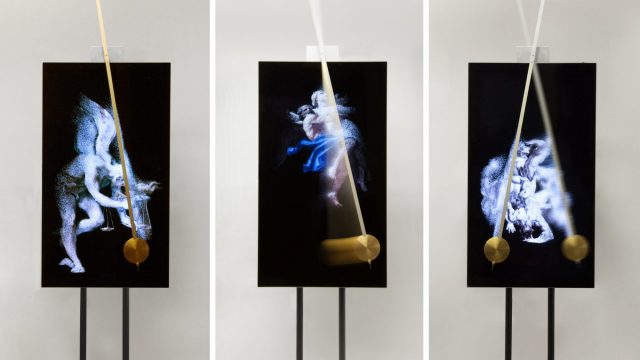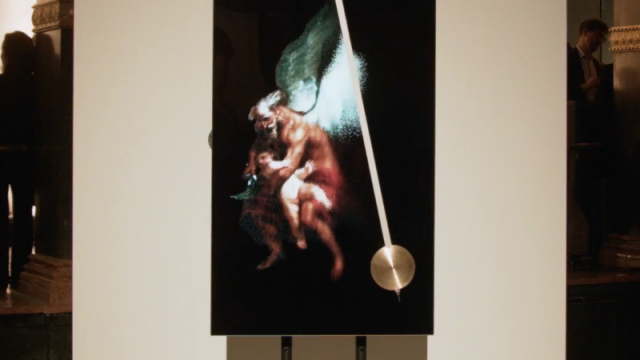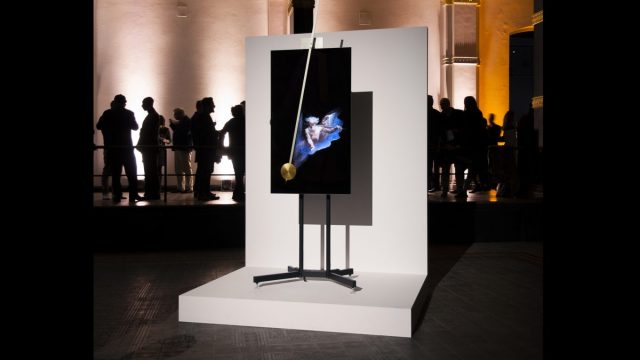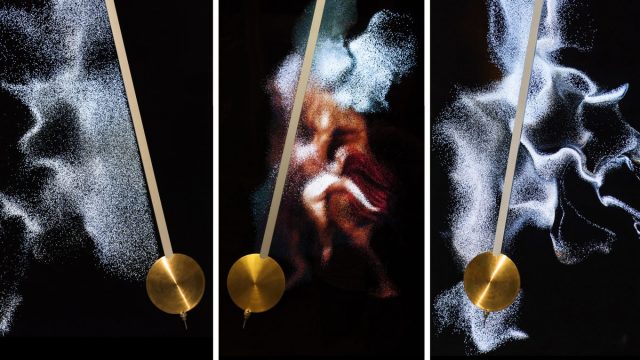 Production: ART+COM
Creative director: Joachim Sauter