"FRAMED" Short Film by Marco Jemolo
The existential struggles of a stop-motion puppet come to life with visceral force in this Kafka-esque short film by director/screenwriter Marco Jemolo and his team who taught themselves the art of animation as they went.
Marco Jemolo: "The production of FRAMED has been a continuous process of learning. Most of the crew, including me, came from a live-action background. This means we had to adapt to an almost completely different workflow in terms of planning, shooting, and editing.
"Everything on screen is carefully handcrafted, with no digital effects involved, and photographed at the painful pace of 12 different still pictures per second.
"The greatest challenge the producers and I had to face was even though we were working with animation, we still wanted our film to feel 'real'. What we told each other was: If you closed your eyes and just listened to it, our short should sound like a live-action" film.
"In order to achieve that we put extra care into the sound design, one of the most excruciating parts of the whole production, and asked our actors to allow us an enormous amount of rehearsal time.
"We rehearsed Guglielmo, our protagonist, for days before actually taking him to the recording booth. This kind of approach is incredibly rewarding. It pays you back every time you turn and watch the audience react to the hooks and plot twists we set for them.
"The charming part of working with animation is that invention is the key tool to use when facing technical bumps. If you are creative enough, the limits of physics don't matter, as long as you keep engaging the viewers' intelligence. I can't think of a more fertile space for art."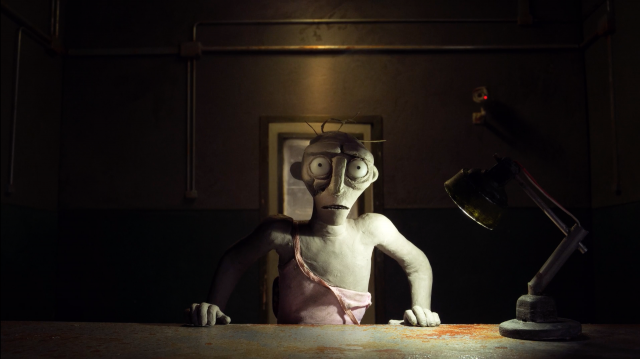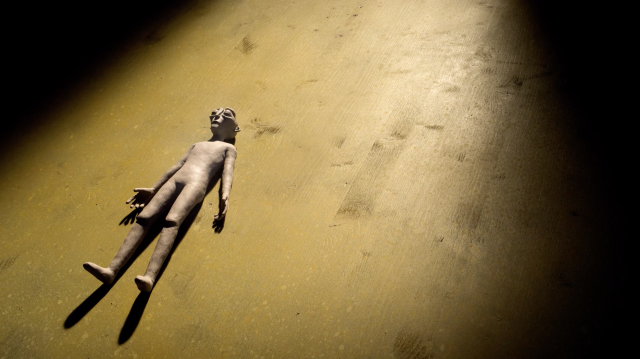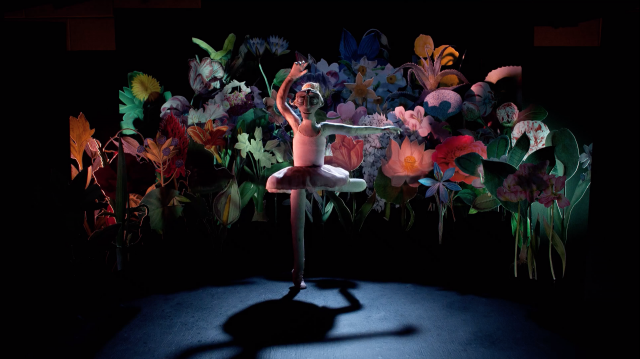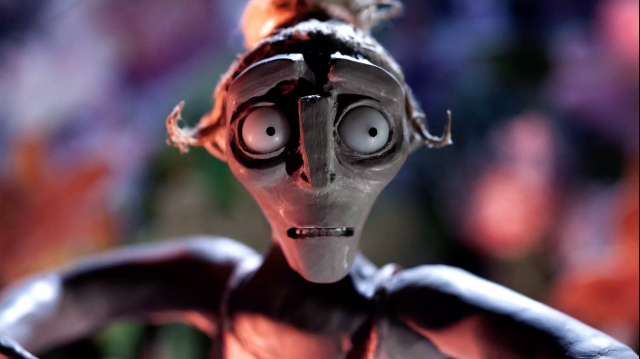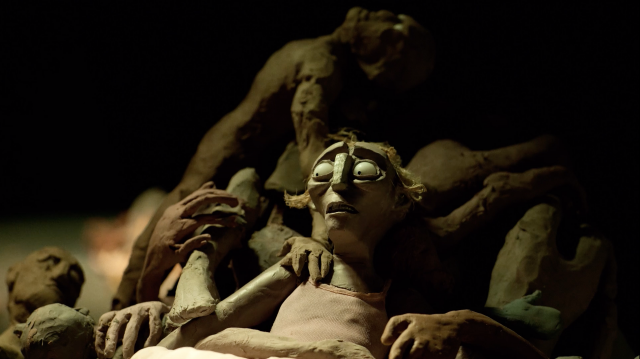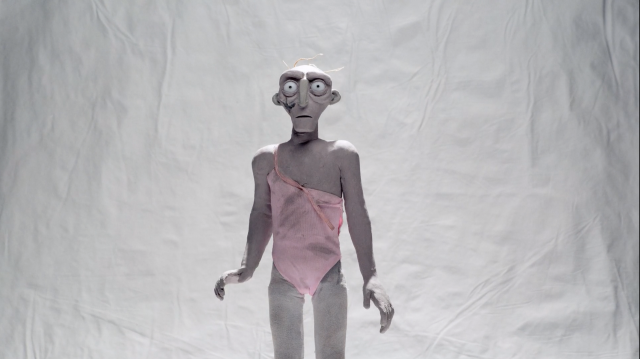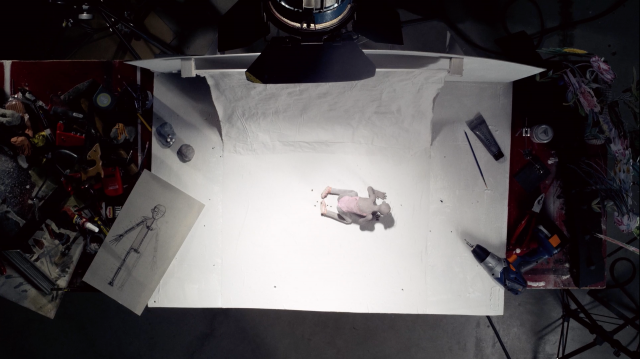 Production: Insolita Film
Director: Marco Jemolo
Thanks to our backers: Davor Sampei, Davide Mela, Anastasia Pretelli, Laura Rotunno, Andrea Boschi, Fabio Carrassi, Piero Cavina, Luca Marangon, Marco Cingolani, Luca Bordicchia, Luca Righetto, Giuseppe Sgoluppi, Alberto Silvestrini, Nadir Seghezzi, Alice Laverda, Alessandro Muliello, Fabio Martino, Laura Belloni, Alessia Ceria, Gianluca Catani, Quatela Nicola, Filippo Serra, Giuseppe ambrosino, Brambilla Claudio, Alessandro Amato, Giacomo Spallacci, Julia Zaremba, Matteo Visintin, Carlo Manfredi, Giulia Amato Fairchild, Gianpa, Simona Cappiello, Dario Aggioli, Livia Marcelli, Carlo Sironi, Fabio Ferraro, Michele Vacca, Luca Desideri, Angelo Tantillo, Filippo Cellini, Elisa Noce , Martina Franchini, Letizia Iannaccone, Alessandro Boni, Filippo Caroti, Vicky Hunter, Andrea Mela, Edoardo Pasolini, Carlo Griseri, Nanà Dalla Porta, Carlo Pierantozzi, Paolo Mazza, Stefano Corradi, Adriano Rovoletto, Roberto Taroni, Giacomo Sembolini, Luca Bompadre, Luca Vigliani, Francesco Brolli, Simone Girlanda, Maurizio Atzori, Mario Pandiani, Anna Costa, Davide Saraceno, Crippa Cristian, Jacopo Del Giudice, Carolina Salassa, Adam Wilkinson, Anna Catella, Andrea Boero, Dario Pompili, Elena Della Rocca, Domenico Reale, Giorgio Poti, Marina Caprioli, Mattia Napoli, Anna Cavaliere e Federico Grazzini, Paola Rollo, Matteo Zerbi, Marcello De Maria, Andrea Orta, Caterina e Chicca Magri, Federica Lazzerini, Manuel Frigerio, Sara Taigher, Andrea Del Pelo, Aurélien Krieger, Simone Pedemonte, Camilla Flores d'Arcais, Alessia De Angelis, Erika De Pasquale, Tommaso Vecchio, Filippo Visco Comandini, Carlo Pierantozzi, Ugo Dalla Porta, Mauro Pierantoni, Christian Marson, Simone Turano, Andrea Cecchin, Massimiliano Erario, Chiara Pastore, Giulia Smith, Federico Orta, Lorenzo Spadoni, Lucia Bortolussi, Martina Sartor, Carla Cossolo, Giulia Teodoro, Salvatore Savinelli, Azzurra Chiarini, Avril Besson, Matteo Albano, Flavia Giordani, Andrea Robasto, Luciano Cismondi, Claudia Toniolo, Valentina Mariani, Barbara Chichiarelli, Giulia Piu, MANf, Giuseppe Garau, Margherita Morotti, Francesca di Stefano, Veronica Deamoli, Roberto Papa, Tito Magri, Jolanda Bufanili, Erminia De Angelis, Famiglia Costamagna, Michael Rebagliati, Marco Causi.