Gravity and Bach Collide in "Tocatta" by Optical Arts
Following on the success of their recent CG floral experiment, London's Optical Arts keeps the exploratory spirit alive with this live-action ballet of poetic destruction shot at extremely high speeds (between 1000 and 5000 frames per second).
From Optical Arts: "The film is an exploration of the nature of time, the relentless violence of entropy and creative energy, and its relationship to music itself.
"Bach's Toccata and Fugue in D Minor has a cinematic history going back to the silent film era when orchestras played music to films. The piece was often used in the horror genre and famously as the opening to the 1970's film Rollerball.
"Specialist rigs were created by Asylum SFX for the larger compositions to create the eruption of large table settings. These rigs had to allow careful set dressing at a manageable height prior to a controlled winch to the release level.
"The surface for these larger table settings was dropped simultaneously with the objects which in turn created a dampening effect.
"To minimize this, the rigidity of the surface was increased considerably enabling a greater energy transfer directly to the objects on their initial impact, causing the materials to fracture violently on contact."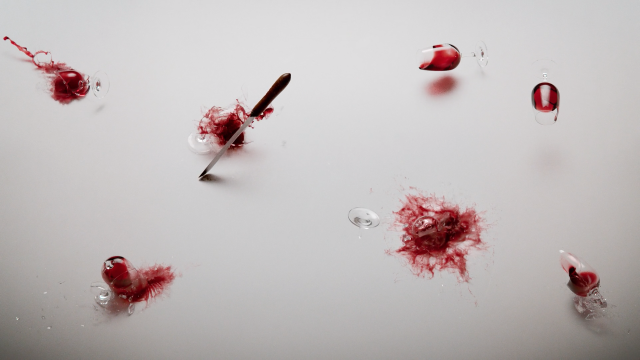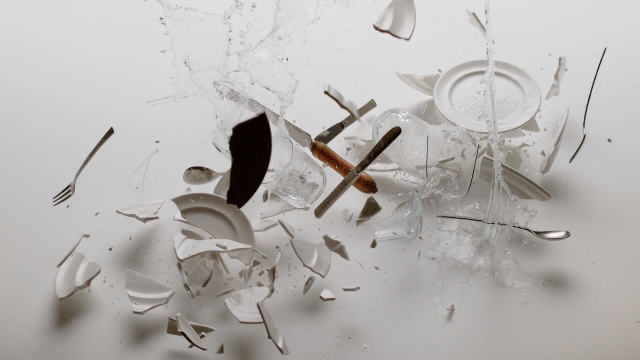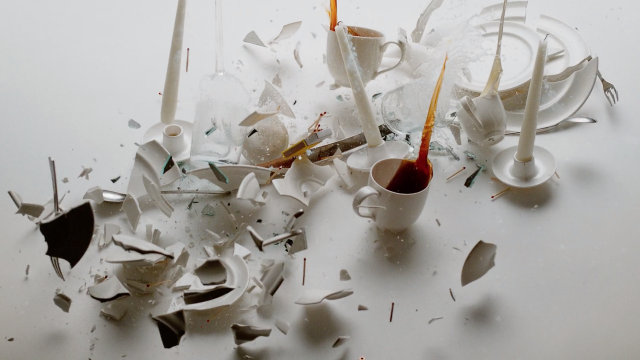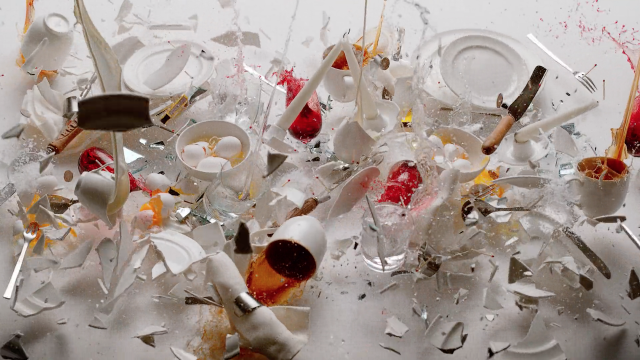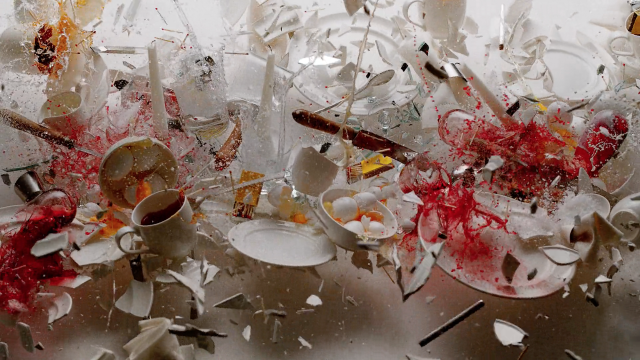 Production: Optical Arts
Director: Optical Arts
Editor: Matt Cronin
VFX Supervisor: Miguel Wratten
1st Camera Assistant: Elliott Lowe
Styling: Jamie-Lee Harding
Colorist: Martin Pryor
Rigs: Asylum SFX
Retouching: Martin Pryor
Music: Johann Sebastian Bach, performed by Peter Hurford
Toolkit: Phantom ONYX and VEO cameras