Lipton is Cirque du Soleil's Cup of Tea
Striking new spot for Lipton's T.O tea machine from Rogue director Saam Farahmand features Cirque du Soleil talent performing all manner of aquatic gyrations while dressed in costumes rigged to release dye and streams of bubbles augmented by a team of 35 VFX artists at The Mill.
The Mill producer Justin Stiebel: "The VFX team modeled each of the eight actors in CG so the underwater performances could be accurately recreated in every shot. Sixty-two unique fluid simulations were created during the project, the largest of which contained over 1.5 billion particles."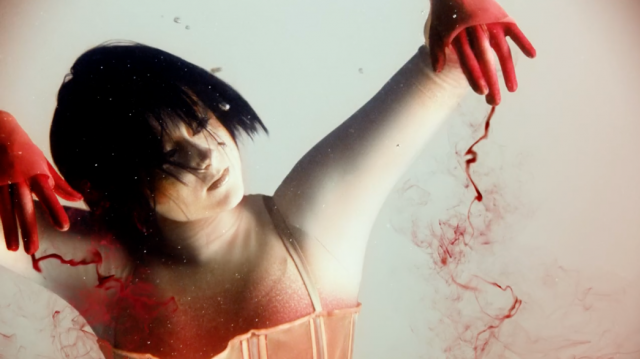 The Mill CD Wes: "There were a number of challenges to address in this project, from the surreal upside down opening shot to the body of the commercial requiring the performers to be shot underwater (a challenge both for production and for post).
"Shooting as much as possible in camera enabled everyone to come away from the shoot with a clear idea as to what the end result would be. [Director] Saam shot some of the scenes with colored fluids in the water and these make up the opening underwater shots.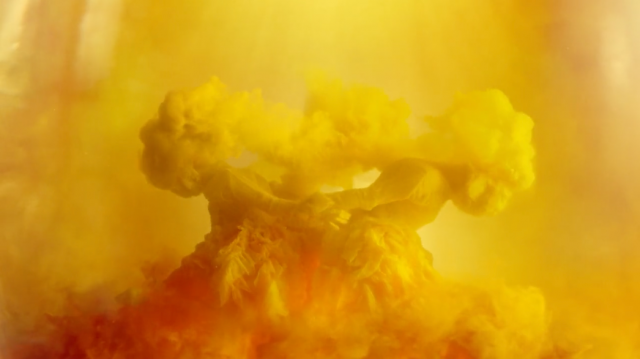 "Tom Raynor and the 3D team then referenced these when building the particle simulations for the other more complex shots. This is a time consuming process and it is a credit to Saam, the creative team at Tribal Worldwide London and the Lipton's client that they allowed us the time to craft the look for each of the flavors before we presented anything to them. Thankfully they were blown away by what they saw."
Agency: Tribal Worldwide London, adam&eveDDB
Producer: Ben Sharpe
Executive Creative Director: Simon Poett
Creative: Paul Robbins, Sam Turk
Production Assistant: Jimena Seoane
Production Company: Rogue Films
Record Company: Factory Studios
Director: Saam Farahmand
Producer: Maddy Easton
Director of Photography: Alex Barber
Production Designer: David Lee
Additional: Shion Hayasaka, Alice Hopgood
VFX Company: The Mill
Producer: Justin Stiebel
Production Assistant: George Reid
Shoot Supervisor: Peter Hodsman, Tom Raynor, Hitesh Patel, Wes
Creative Director: Wes
2D Lead: Wes
3D Lead: Tom Raynor
2D Artists: Milo Patterson, Fergal Hendrick, Kirsten Hall, Olivia O'Neil, Eleanor Risdon
3D Artist: Philippe Moine, Luke Tickner, Ashley Remule, Christos Parliaros, Andreas Graichen, Adam Darrah, Chris Hutchison, Anthony Northman, Carlo Loffreedo, Gareth Bell, Ashley Reemul, Rim Khayat, Ben Robins, Vasilis Pazionis, Philip Maddock, Ehsan Parizi, Sergio Xisto
Matte Painting: Aurelien Ronceray, Jiyoung Lee
Art Department: Andrew Brooks, Leonard Mercier
Colorist: James Bamford
Editing Company: Trim
Editor: Tom Lindsay
Editing Assistant: Fouad Gaber