Doing Liquid Launch with Sky Q
Twelve months and 52 VFX artists later, fluid simulation and refracted light take on the starring role in the launch campaign for Sky Q's wireless TV products courtesy of The Mill's' striking CG work in collaboration with Biscuit director Johnny Green thru agency Brothers & Sisters.
Dan Williams, CD and Lead 2D artist at The Mill: "What we've achieved with these droplets is that we've taken something incredibly complex to control and choreograph, and imbued it with a seamless simplicity, elegance and meaning. In order to create water droplets with real depth and consistency, the team created their own fluid system allowing them to dial in dynamism and life to the liquids.
"Each droplet was made from an inner and outer shell. The inner membrane contained the imagery from the original TV screen, whilst the outer acted as a magnifying lens to distort and exaggerate the vivid colours within each frame and provide a reflective surface for the filmed environment.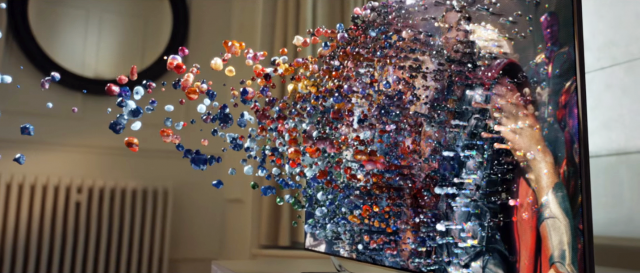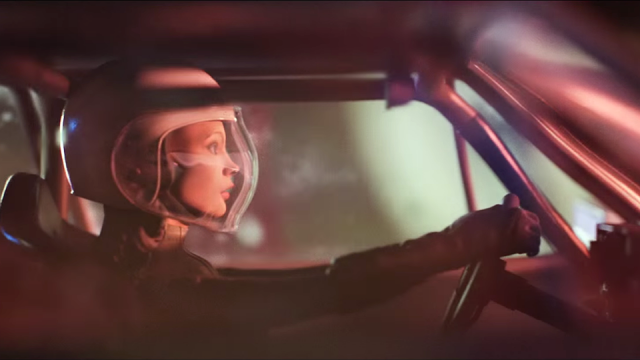 Agency: Brothers & Sisters
Producer: Lois Whittle & Jonny Hall
Executive Creative Director: Andy Fowler
Creative Director: Aaron Wilmer
Production Company: Biscuit
Director: Johnny Green
Executive Producer: Orlando Wood
Producer: Kate Taylor
Director of Photography: Lasse Frank
VFX & Design: The Mill
Executive Producer: Misha Stanford-Harris & Alex Fitzgerald
Producer: Justin Stiebel
Production Coordinator: Sean Francis
Shoot Supervisor: Dan Williams & Francois Roisin
Creative Director: Dan Williams & Francois Roisin
2D Lead Artist: Dan Williams, Carl Norton, Siro Valente, Georgina Ford
3D Lead Artist: Francois, Dan Moller, Suraj 'Sid' Odedra, Amaan Akram
2D Artists: Fergal Hendrick, Eleanor Risdon Paul Downes, Gavin Marler, Mark Purser, David Wishart, Ralph Dubber, Remi Aaron, Jeanette Eiternes
Brad Wood, Tazio Coolidge, Audun Ase
3D Artists: Michael Hunault, Michael O'Donoghue, James Mulholland, Emeric Meissirel-Marquot, Hartwell Durfor, Christos Parliaros, Gareth Bell, Paul Donnellan, Billy Copley, Joshua Curtis, Jack Harris, Ivor Griffin, Roberto Costas Fernandez, Jacob Gonzales, Peter Agg, Ciaran Moloney, Vasilis Pazionis, Cristobel Infante Esquivet, David Hempstead, Sergio Xisto, Luke Tickner, Liz Mitchell, Hugo Jackson, Matteo La Motta, Morgane Sansay, Alberto Lara, Philippe Moine, Rebecca Ferguson, Andrew Bartholomew, Eduardo Castells Mateo, Jerome Ferra, Rim Khayat, Radu Ciubotariu, Stephen New, Tazio Coolidge, Audun Ase
Matte Painting: Jimmy Kiddell, Yigit Sanalan, German Casado, Carlos Nieto
Editorial Assistant: Remi Aaron
Executive Producer, Color: Dan Kreeger
Colorist: Dave Ludlam, Matt Osborne, Mick Vincent
Color Assist: Oisin O'Driscoll, Brendan Buckingham, Thomas Mangham, Jim Bracher
Editing Company: Work
Editor: Neil Smith