Making the Case Against Bullfighting
An entertainment tradition for almost 900 years in Spain and Southern France, corridas or bullfighting now finds itself under increasing pressure to stop slaughtering 1,200-pound animals for sport.
This spot, the latest from agency BETC Paris for FLAC (Federation of Leagues Against Corridas), leverages the VFX talents of hometown CG powerhouse UNIT Image to grab French voters' sense of revulsion and sway them to nay.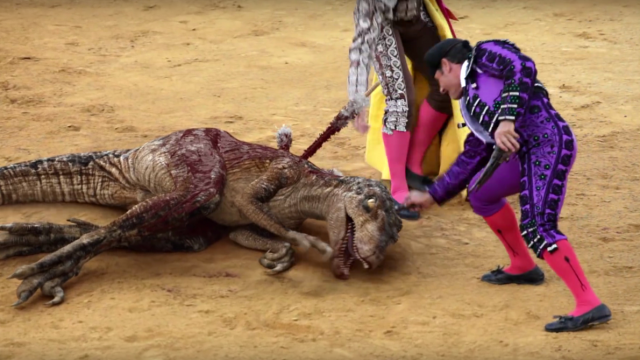 From the release:
"In the midst of the French Presidential election, the FLAC (Federation of Leagues Against Corridas) and its 14 partner associations aim to get the attention of the candidates through an online film shared on social media. As most politicians have avoided taking a position on the matter, a petition has been launched with the ultimate goal of making bullfighting illegal in France.
"Despite the fact that animal cruelty is illegal in France and that a recent poll has shown that 7 out of 10 French people are in favor of banning bullfighting, French law still makes an exception for « public killing of bulls » when they are part of a longstanding local tradition."
Advertiser: FLAC Anticorrida
Ad Agency: BETC Paris
Executive Creative Director: Stephane Xiberras
Creative Directors: Benjamin Le Breton, Arnaud Assouline
Director: Jean Michel Drechsler
Production Company: UNIT Image