Money Talks: Darwin Deez "The Mess She Made"
London director Oscar Hudson conjures a wall to wall smile-fest in this video for NYC indie artist Darwin Deez with witty use of what we're going to call forced-perspective monetary origami.
Oscar Hudson (from the always excellent PromoNews): "The idea for the film came about quite a few years ago whilst messing around with the po-faced kings on the Morrocan banknotes after a lazy holiday lunch. I thought it was really funny but I didn't think it'd ever go beyond that dinner table. When it occurred to me that it would make a great music video I was kinda surprised that no one had done before to be honest.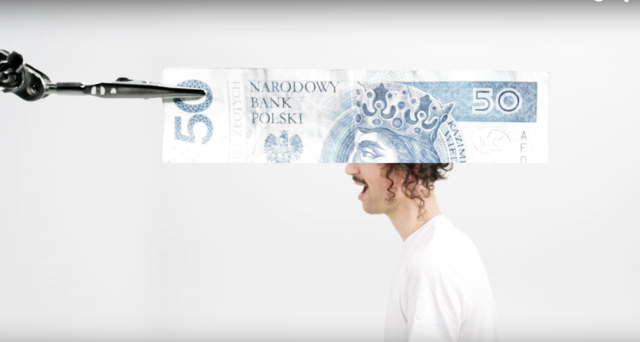 "On paper the concept seemed satisfyingly simple- there are so many beautiful banknotes out there I thought it'd just be a case of getting our hands on them and then messing around in the studio, but in reality it presented some really unusual challenges. The main one being the insane depth of field required to keep both the banknote (in the extreme foreground) and Darwin in focus at the same time.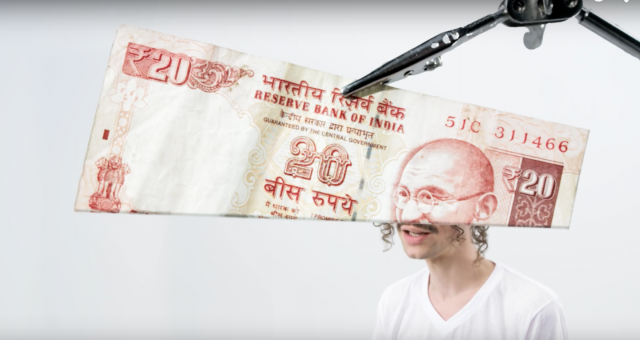 "We ended up having to draw all the power available in the studio to get enough light so we could shoot at f22. The alignment of the notes was done in camera and so was unbelievably fiddly to get it right – particularly when we had the oversized background notes involved too – but it was really important to me that the video had a handmade, mechanical feel.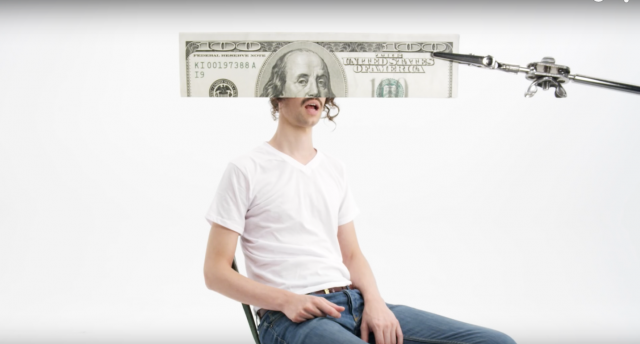 "I think all the painstaking fiddling was totally worth it. Darwin was so great to work with too, I spent the whole day with my face an inch from the monitor shouting at him throughout every take. 'Sit up! Slouch down! Lean right! The other right! A bit left! Bit right…' It must have been really tough but he took it all with the patience of a saint. I don't think sitting still has ever been such hard work."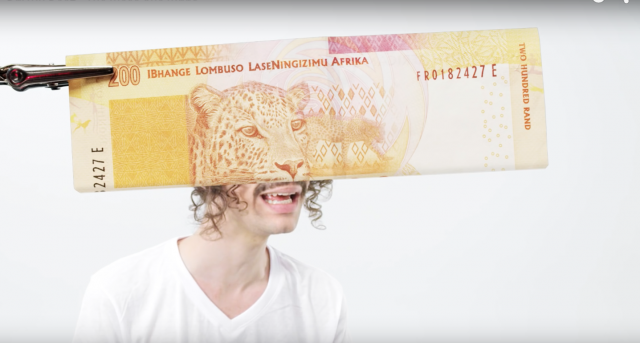 Label: Lucky Number Music
Director/editor: Oscar Hudson
Production: BAD
Producer: Aaron Z. Willson
DOP: Ruben Woodin-Dechamps
Art director: Oliver Hogan