Sarofsky Opens OFFF Mexico City
Erin Sarofsky and her Chicago motion crew push the ubiquitous design conference open into welcome new territory with this light-hearted typographic trek through 50 styles and genres while introducing 20 speakers for the 2015 edition of OFFF in Mexico City.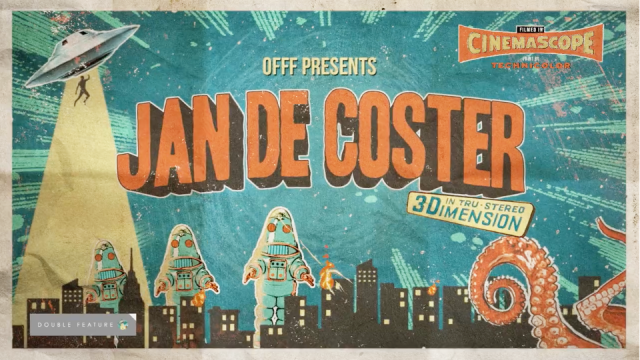 Erin Sarofsky: "We really wanted this title sequence to highlight the speakers and show the visual diversity of the creative landscape. We landed on the idea that our community has essentially 'filterized' different styles, artists and genres.
"We are constantly getting requests to make something more Saul Bassy, or retro, or add a touch of Bauhaus. These and ideas like them do inspire us, but we feel it's very important to not treat the creative process like it's a giant selection of Instragram filters.
"So, we created a visual buffet. While it's kind of absurd that we made a piece that does exactly what we don't like being asked to, it has turned out to be a beautiful commentary and a celebration."
Client: OFFF / OFFF Mexico
OFFF Global Festival Director: Héctor Ayuso
OFFF Mexico Artistic Director: Josué Ibáñez
Design and Production Company: Sarofsky
Executive Creative Director: Erin Sarofsky
Executive Producer: Steven Anderson
Producer: Michael Burke
Production Coordinator: Madeline Miller
Lead Designers: Duarte Elvas, Chris Salvador, Tnaya Witmer
Designers: Brent Austin, Zach Landau, Jake Mathew, Madeline Miller, Bhakti Patel, Sara Jean Potts, Glenn Urieta, Katrina Zimmerman
Editor: Michael Burke
Music & Sound: Groove Guild
Composer: Paul Riggio