Behind The Scenes #UnitedNotDivided
With the inauguration of the 45th US president only hours away, this explosive call to unity by NYC director and visual engineer Steve Giralt bears a powerful message, "Democracy doesn't require uniformity, but it does require active citizenship."
Have a look at this behind the scenes video to learn how the crew used 3D printing and a custom-built liquid cooled lighting set up to tame and capture the powdery effects.
Steve Giralt: "Creative challenges on this project were many. We had a lot of back and forth trying to make sure our message was strong, but in a way that they wouldn't be taken the wrong way.
"The biggest technical challenge was dealing with the mess the powder caused. Blowing the powder up right into the Phantom flex 4K Camera meant lots of precautions to make sure we didn't damage the camera or the lens.
"We maybe only shot 18 takes in the whole day, making these things out of powder was very time consuming."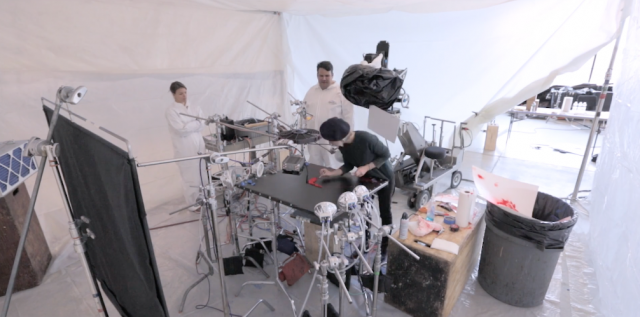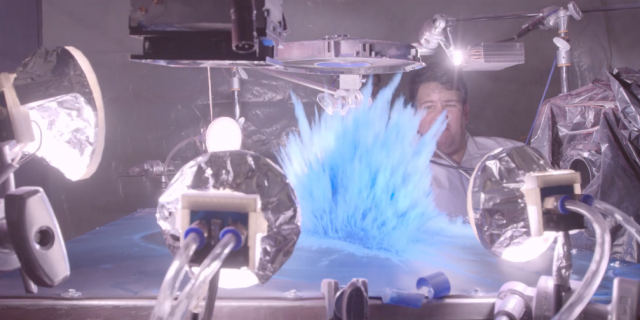 The finished film:

Director/Visual Engineer: STEVE GIRALT
Stylist: RACHEL STICKLEY
Phantom DIT: DON CORNETT
Assistants: PAWEL MARKIEWICZ, GABY PONCE GIRALT
Creative Consultants: AMY TRAVIS, RYAN HOLLAND
Editor: KAREN KOURTESSIS @ Union Editorial
Assistant Editor: NADINE MUELLER
Sound Design: TJ DUMSER
Colorist/Finishing: BENJAMIN DI GIACOMO
Behind the Scenes: COLE SLUTSKY
Web Design/Assistant: EMILY KNAPP
Special thanks to the teams at Schrom and Union Editorial.