Best of Stash 2015: Snickers "Brady Bunch"
Seamless and surprisingly extensive VFX from The Mill in this much-loved Snickers Super Bowl spot from O Positive director Jim Jenkins thru BBDO, New York starring Danny Trejo as a royally pissed Marcia Brady and a surprise guest star as Jan.

From issue 110 of the Stash Permanent Collection:
Visual effects supervisor Nick Tanner at The Mill, New York: "2D lead artist Nathan Kane worked with the team to build a pre-vis to try and figure out the spatial representation of that old Brady Bunch set.
"Then, on the shoot day the whole set was replicated as closely as possible to the original to give Danny Trejo and Steve Buscemi an environment grounded in reality, with furniture they could interact with. This allowed for the axe throwing improvisation and Steve's tantrum at the top of the steps to occur.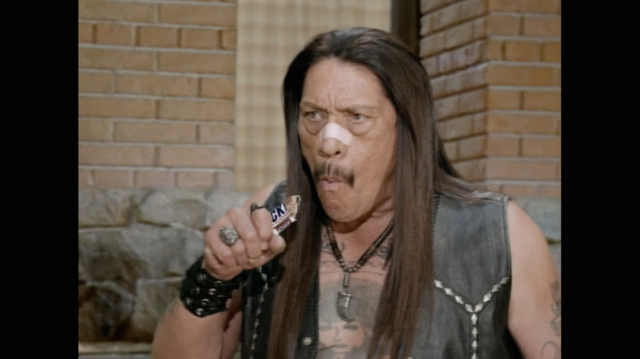 "The approach to filming was an intensive part of the final visual effects. We needed to capture 180 degrees of the stand-ins' faces and place Danny and Steve in the Brady living room.
"We made sure the stand-in actors were fixed in place to minimize their movements and set up five witness cameras on all sides to capture their performance from every angle.
"Their faces were then tracked onto CG geometry of the original characters' faces. The team was cautious about tracking with the decades-old footage that included a high level of artifacts and grain.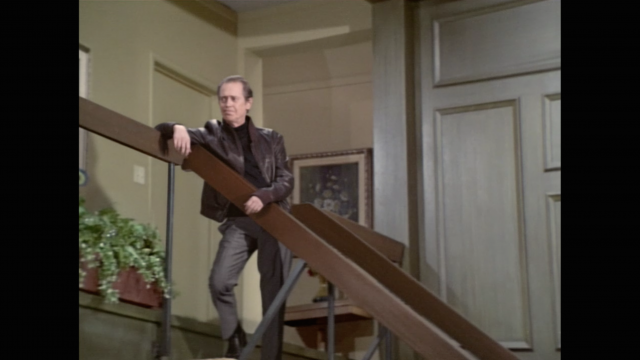 "The body doubles (cast for their mouth, chin, and lip features and filmed against greenscreen) would say the lines and this footage was tracked and transplanted onto the original footage of Florence Henderson as Mrs. Brady and Robert Reed as Mr. Brady. But the actual voice of Henderson heard in the spot was a character voiceover artist.
"Finally, grain and texture were added to each shot, giving it the vintage treatment to fit in with the rest of the footage.
Behind the scenes:

"Even though the team hasn't seen either actor in many commercials, they knew Steve Buscemi would be the perfect person to convey the internal angst of Jan. He was interested as soon we reached out.
"Danny Trejo took his turn as Marcia Brady extremely seriously during filming. Watching Danny angrily yell at Mr. and Mrs. Brady was a treat."
Agency: BBDO, New York
For O Positive
Director: Jim Jenkins
Executive producers: Ralph Laucella, Marc Grill
Director of photography: Trent Opaloch
For The Mill
Visual effects supervisor: Nick Tanner
Executive producer: Verity Kneale
Producer: Carl Walters
Senior compositor: Nathan Kane
Colorist: Fergus McCall
For Arcade
Producer: Kirsten Thon-Webb
Editor: Geoff Hounsell
Assistant editor: Healy Snow
Music: Q Department
Mix: Tom Jucarone, Sound Lounge
Toolkit
Maya, PFTrack, Flame