Tajawal "Travel. Bring Back You" by Omar Hilal and Platige Image
Dejavu director Omar Hilal and the Platige VFX crew conjure a forlorn folksinger (who also happens to be a mandrill) to prove Tajawal's travel app can help you shake your routine-induced ennui.
Omar Hilal: "The film uses a music track that is all about routine and boredom. The song's chorus says, 'Nothing ever happens; Nothing happens at all!' and that was the basis for our idea.
"It's a story about a man who has become like a caged animal and only returns to his human form at the end of the film, once he has booked a vacation to a beach escape."
Mateusz Wiśniewski, VFX producer at Platige: "We obtained over 1,000 reference photos of a representative of this species, taken in a zoo, so we could accurately reproduce the mandrill's appearance and behavior.
"The fur itself was a huge challenge. To make it look realistic, we not only had a life-size mock-up of the animal on the set, but also a fur reference, which was necessary to capture how the light on the set reflected off the hair.
"We then used the information obtained in this way in our further animation work. This was a unique project, and its successful execution was made possible by excellent cooperation with the client, the production house, and the director."
Watch the making-of video: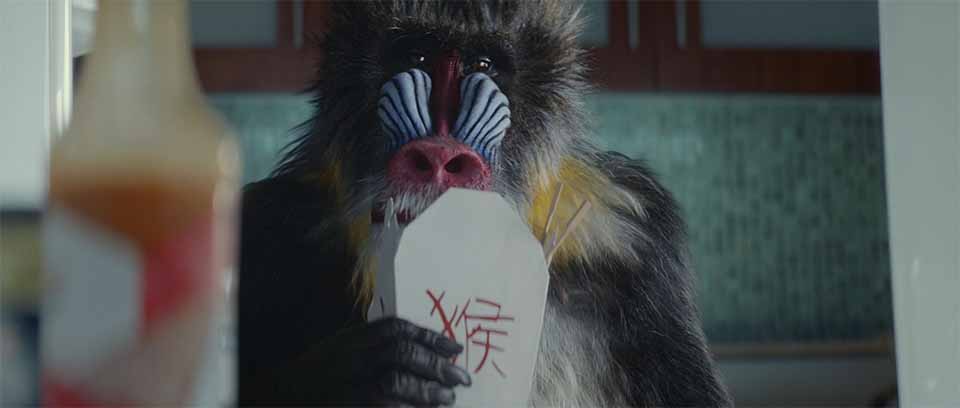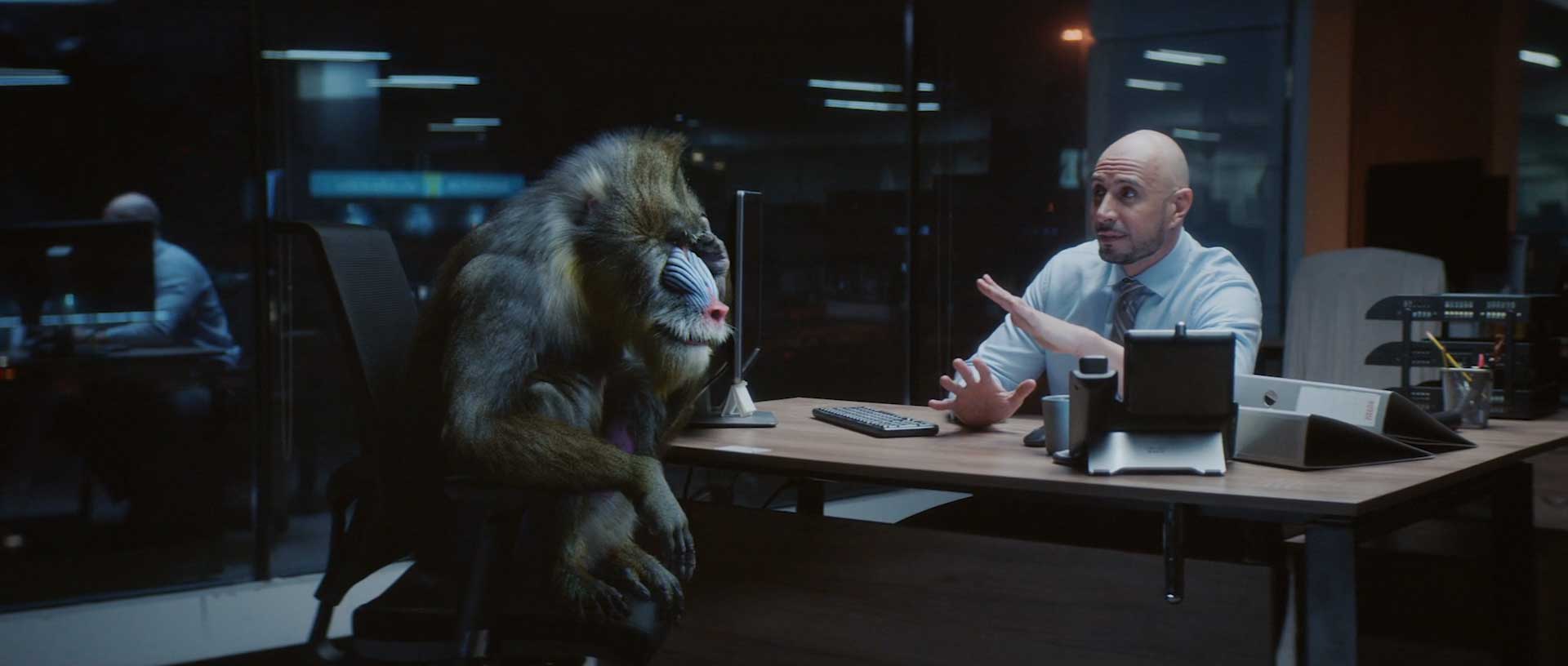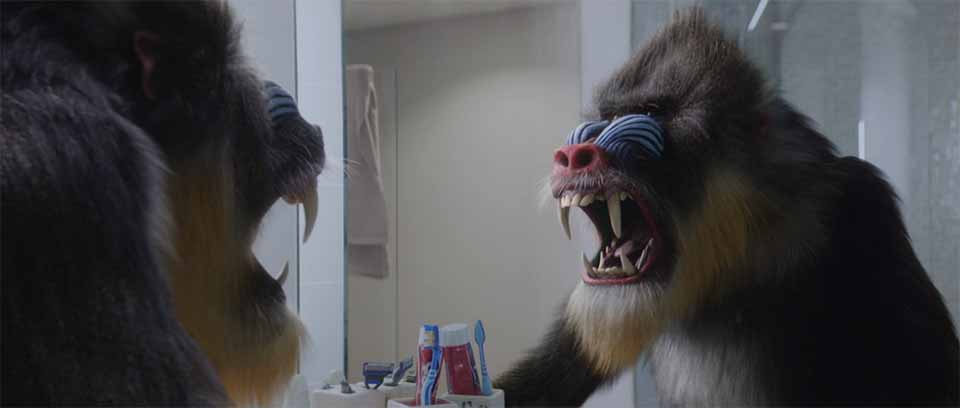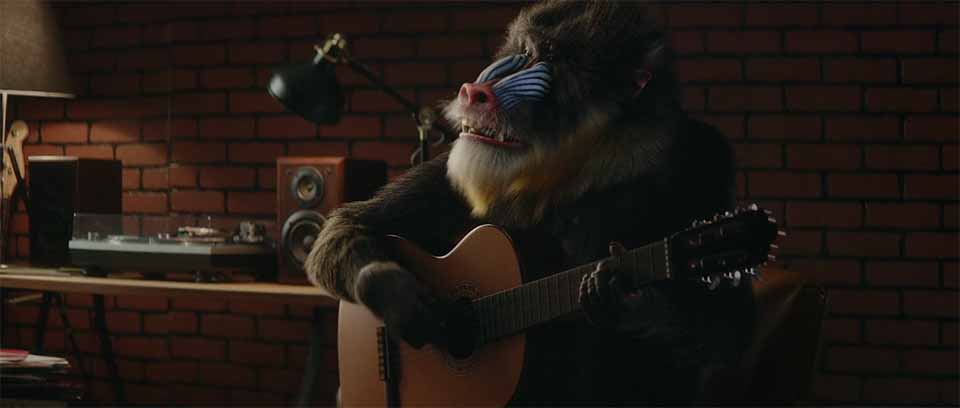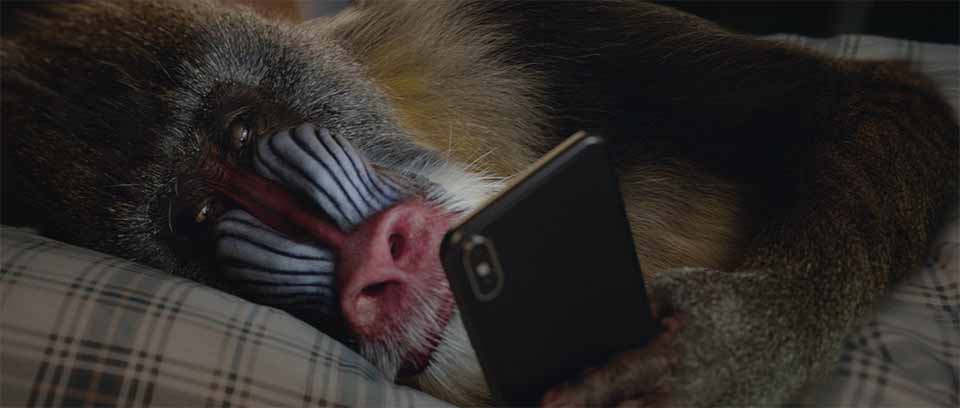 Client: Tajawal
Production house: Dejavu Dubai
Executive Producer: Manasvi Gosalia
Director: Omar Hilal
DOP: Serge Teloun
Art Director: Charbel Naimeh
VFX/Post: Platige Image
Executive Producer: Zicz
VFX Supervisor: Piotr Borowski
VFX Producer: Mateusz Wisniewski
Department coordinator: Ewelina Chmielewska
Junior production coordinator: Ewelina Zawadowicz
On set supervisor: Piotr Borowski
Grading: Piotr Sasim
DI: Piotr Dutkiewicz
Online: Piotr Popielawski
AV: Maciej Zak
DI support: Cezary Musiał, Kamil Stec
Modeler/shader/groomer: Grzegorz Flaga
3D support: Magdalena Modzelewska, Artur Borkowski, Bartlomiej Kmita
Rigger: Igor Surin, Pawel Szczesny
Tracking: Piotr Borowski
Animation: Bartosz Jerczynski, Wojciech Jakubowski, Damian Klos
Renderer: Jakub Wlodarczyk, Marcin Jozwiak
Compositing: Tomasz Januszewicz, Maciej Pretki, Lukasz Przybytek