"The Beauty" Short Film (and BTS) by Pascal Schelbli
Winner of a Student Academy Award in 2020, Pascal Schelbli's graduation film The Beauty mixes live-action underwater footage with innovative VFX for an intriguing take on the ocean plastic problem.
Pascal Schelbli in Zurich: "The film was made over the course of two years at the Filmakademie Baden-Württemberg together with a small and very talented team of fellow students from the Institut of Animation.
"The Beauty is a poetic journey through the oceans, which are simultaneously stunning and filthy. Instead of showing the obvious, we choose other ingredients to point out our issue with plastic pollution: irony and aesthetic.
"The main challenge for the team was to find a proper way to integrate the CG elements into the underwater footage, which was shot in Egypt.
"This underwater shoot was one of the best decisions for the final result. Because on one hand we found the amazing scenery and on the other hand we were able to study the behavior and physics of underwater environments.
"This knowledge combined with the team's skillset and the captured footage garnered the charming photorealistic look in the end, which was absolutely required for the concept in the first place."
Watch the behind-the-scenes video: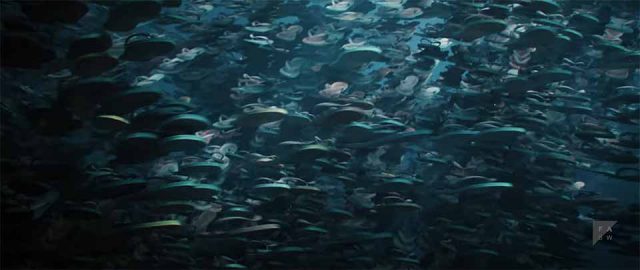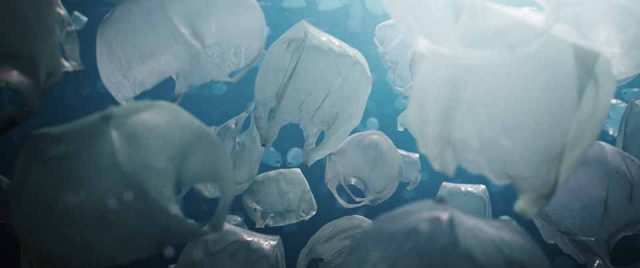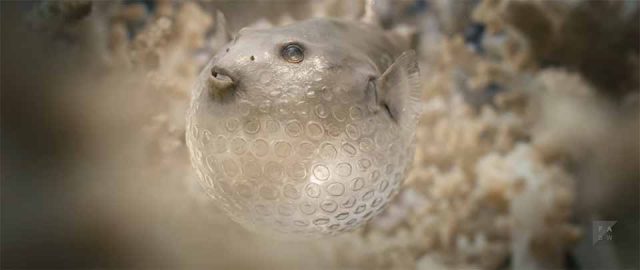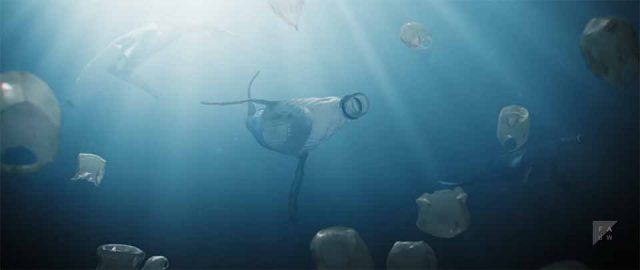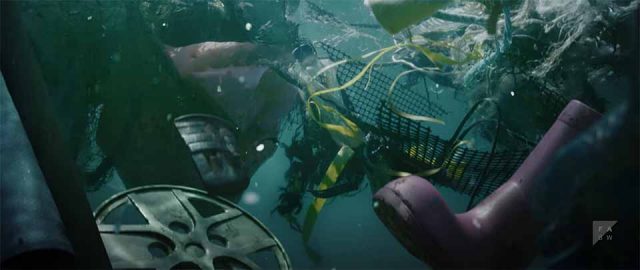 School: Filmakademie Baden-Württemberg GmbH
Director: Pascal Schelbli
VFX Supervisor: Marc Angele
Producers: Aleksandra Todorovic, Tina Vest
Underwater Cinematography: David Iskender Dinçer
Creature TD: Noel Winzen
Lead TD: Lukas Gotkowski
Animation: Noel Winzen, Pascal Schelbli
Lead Rigging: Noel Winzen
Rigging: Lukas Gotkowski · Seyed Ahmad Hosseini
Modeling: Pascal Schelbli, Fynn Große-Bley, Noel Winzen
Additional Modeling: Paul Golter, Mitja Öhm
Lead Sculpting: Fynn Große-Bley
Sculpting: Noel Winzen, Pascal Schelbli
Texturing: Marc Angele, Pascal Schelbli
Lighting/Shading: Marc Angele
FX/Simulation: Lukas Gotkowski, Noel Winzen, Tim Markgraf
Compositing: Marc Angele, Pascal Schelbli
Pipeline: Marc Angele
Storyboard/Animatic/Previs/Character Design: Pascal Schelbli
Editing: Pascal Schelbli
Additional Editing: Daniela Schramm Moura
Poem: Pascal Schelbli
Creative Translator: Zornitsa Dimitrova
Music: Alexander Wolf David, Petteri Sainio
Orchestration/Additional Composer: Meike Katrin Stein
Orchestra: Deutsches Filmorchester Babelsberg
Sound Design/Mix: Robin Harff
Color Grading: Peter Hacker @ fatrat Color Grading
Voice Over: Charlie H Gardner