"This Time Away" Short Film by Magali Barbé
After 10 years as a VFX animator/previz artist and the success of her first short film in 2017, London writer/director Magali Barbé is back with a near-future heart-warmer starring Timothy Spall and a little robot named Max.
Magali Barbé: "The brief for Max was to be cute and friendly, and the shapes and colors should remind us of vintage household robots and also avoid looking like Wall-E, which is no small task since I find that Pixar design so perfect!
"As we were about to shoot, I approached Passion Pictures as I knew they liked my first short and were keen to help on my new project. I know Passion Pictures quite well as I've worked there myself as an animator for many years.
"Passion VFX supervisor Andre Bittencourt did a great job, always finding solutions and tricks to make it work. One of those tricks was to rig a crepe with fishing line to help it slide from the pan to the plate. I had to cook a few crepes between takes until we made it work.
"On set, we used a bamboo stick stuck on a base to represent Max with colored tape for its eyeline, so Timothy would know where to look. And yes, I was 'rehearsing for Max' action with Timothy, before we'd start rolling on every shot. The actor needed to know what Max was doing.
"I went to edit straight after the shoot with Ed Cheesman at Final Cut. We locked the first edit so Passion could start working on animation. Then the edit was slightly adapted to Max animation, but it really didn't change much.
"With Passion Pictures, we had a solid storyboard, concepts of Max (from Ronan Le Fur) so they started modeling/texturing right after the shoot. I was lucky, they were not extremely busy then and they put a real crew of great artists on it for about two months.
"Parallel to Passion, Absolute VFX helped on the 2D so everything not robot-related (TV holographic screen, the robot's POV graphics, etc) and the final grading (Felipe Szulc)."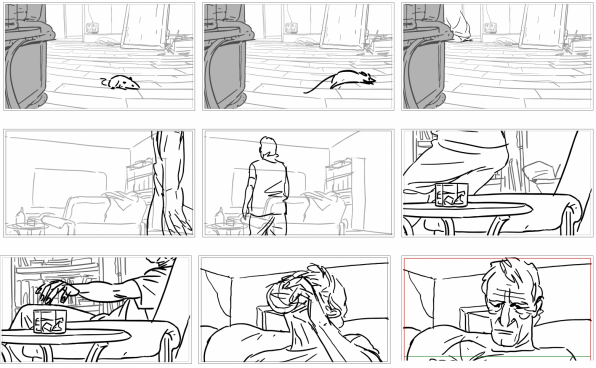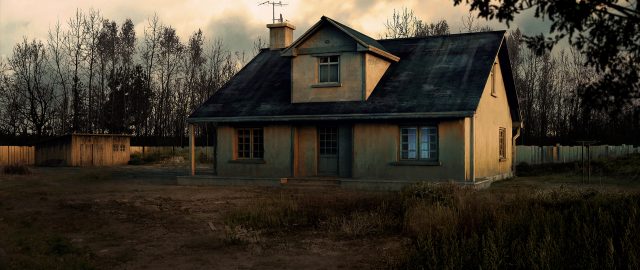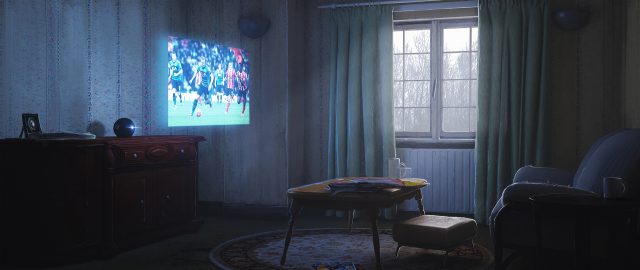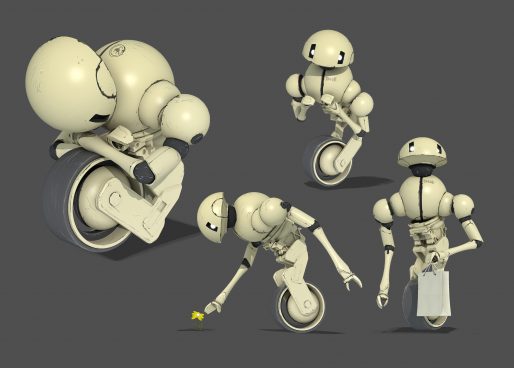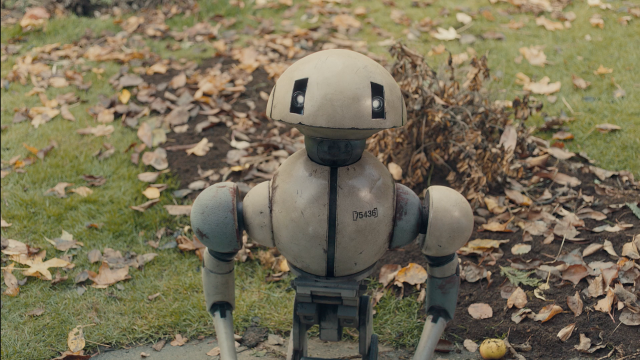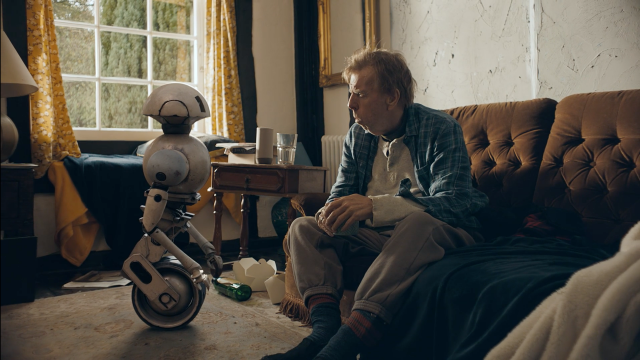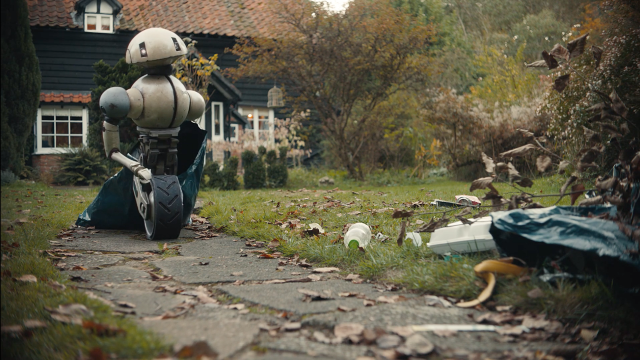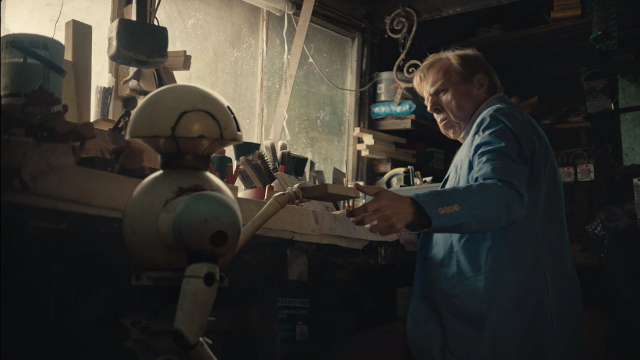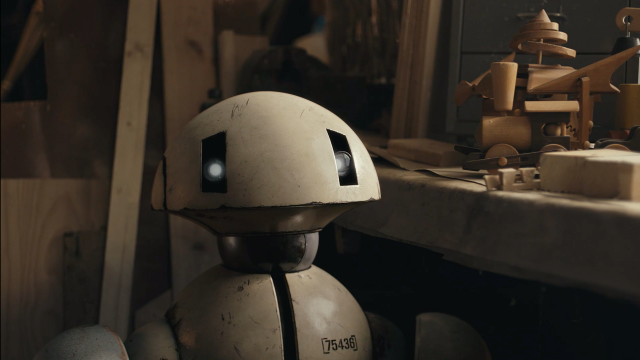 Writer/Director: Magali Barbe
Producer: Russell Curtis
DoP: Gabi Norland
Co-producer: Passion Pictures
Edit: Ed Cheesman at Final Cut London
Music: Azel Phara
Production: PASSION PICTURES
Co-Producer: DEBBIE CROSSCUP
Production Designer: FELIX COLES
First AD: JOHN BURNS
Casting Director: KATE EVANS
Wardrobe: GRACE SNELL
Location manager: NICOLAS COUSIN
VFX Supervisor: ANDRE BITTENCOURT
Storyboards by: MEHDI LEFFAD
Concept Artist: RONAN LE FUR
Second Assistant Director: ROSS CAMPBELL
First AC: JON MITCHELL
Second AC: INÊS DUARTE
Camera Trainee: HOLLY LUCAS
DIT: EWAN McFARLAN – ASHLEY HICKS
Gaffer: JOSIE WILLIAMS
Electricians: MAX HODGKINSON, MATT BOHUN, LUKE GREENAN, CARMEN PELLON BRUSSOSA
Art Director: LUIS SAN MARTIN
Set Decorator: SHEAN CAISLEY
Property Master: PORL MATTHEWS
Makeup Artist: BETHANY SWANN
Second AD (dailies): JOSHUA GAN
Trainee AD: FRANK HAMMOND
Casting Associate: ROWENA POINTER
Sketches artist: ANTOINE BIROT
Production Assistants: GUY TREVELLYAN – MACARENA GASET
VFX: PASSION PICTURES
VFX Producer: STEVEN RILEY
VFX Coordinator: SUZANNE FORWARD
Art Director: CHRISTIAN MILLS
CG Supervisors: SIMON BROWN – DAVE WALKER
Animation Supervisor: ALDO GAGLIARDI
Animators: STUART DOIG – OSCAR MALET, WESLEY COMAN
Previz Artist: RHIANNON EVANS
Layout Artist: DAVID BURTLE
Modeler: IAN BROWN
Riggers: GIOVANNI SIMONATO, LORENZO ARGENTIERI
Texture Artist: JAMES NARDELLI
Compositing Artists: FLAVIO KAWAMOTO, MATHEUS LACAVA
VFX: ABSOLUTE
Visual Effect Producer: BELINDA GREW
Visual Effects Artists: CHRIS TOBIN, ELLIOT PLATT, LORA NIKOLAEVA, JACK KENNEDY, ZDRAVKO STOITCHKOV
Colour Grading: FELIPE SZULC
Audio: Gramercy Park Studios
Sound Designer: SAM CROSS
Sound Producer: RICHARD DONAGHUE
Sound Recordist: PATRICK OWEN
Music Mix: PASCAL BOUDET