Walmart "Famous Visitors – Super Bowl Extended Cut"
In 2015, Hungry Man director Wayne McClammy changed the scale and intensity of ad parody forever with this magnum opus, and now for Super Bowl LIV he and The Mill VFX crew conjure a new level of sci-fi cameo-fest for Walmart.
By our count, guest appearances and references include Star Trek, Lego, Flash Gordon, Buzz Lightyear, Men in Black, Bill (minus Ted), Marvin the Martian, Mars Attacks, Arrival, Groot, and Star Wars.
If we missed any, leave them in the comments.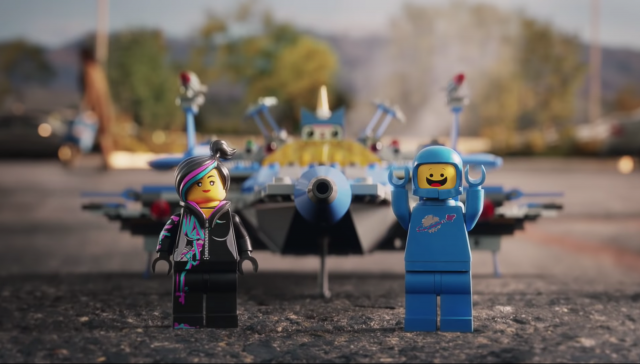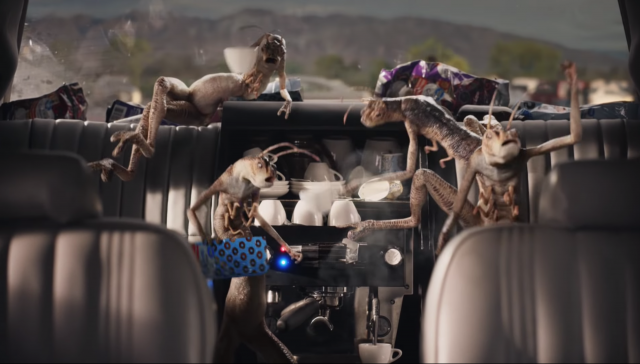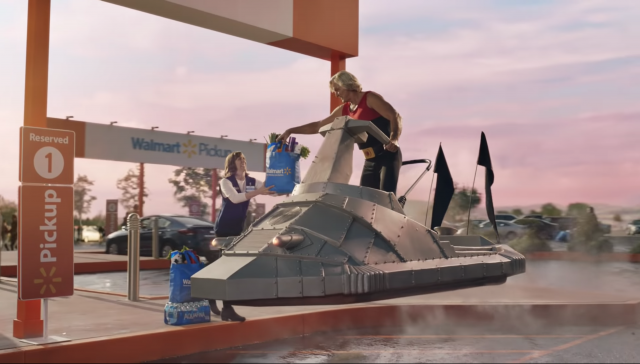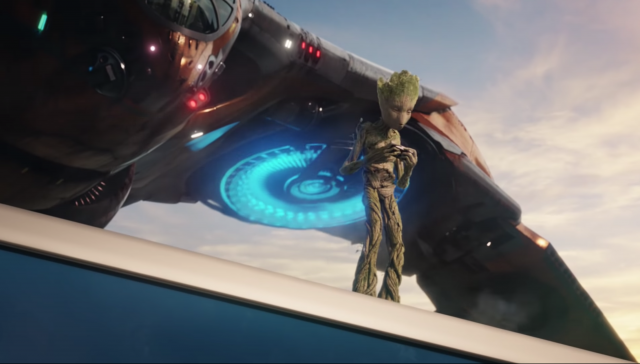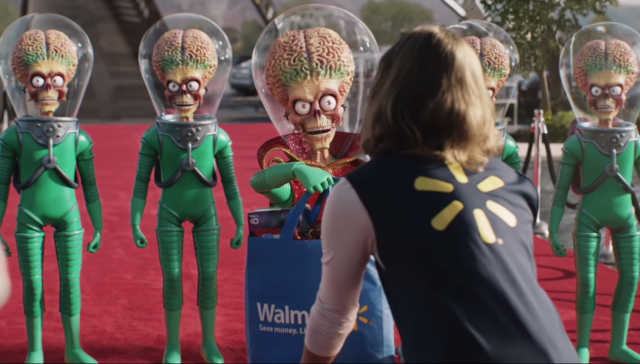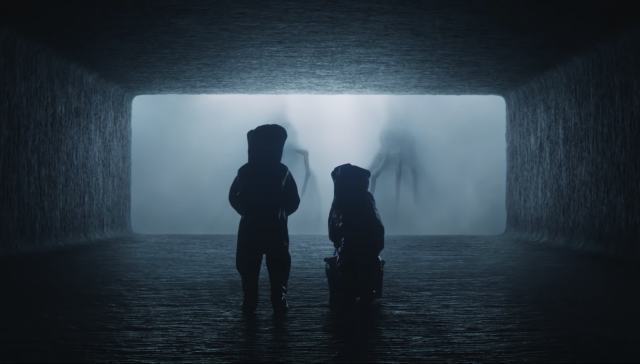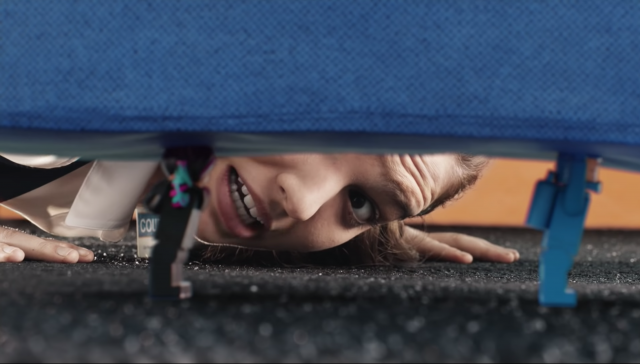 Agency: Publicis/Dept W
CCO Publicis/Dept W: Andy Bird
Executive Creative Director: Josh Horn
Creative Director: Peter Defries, Alan Wilson
Associate Creative Director: Rodrigo Panucci, Alexandre Abrantes
Copywriter: Andrew Hurwitz
Art Director: Camilla Ciappina
Executive Producer/Director of Integrated Production: Jenny Read
Producer: Ariana Ekonomou
Production: Hungry Man
Director: Wayne McClammy
Executive Producer: Mino Jarjoura
Line Producer: Rick Jarjoura
Director of Photography: Jonathan Sela
Photographer: Richard Thompson III
Photographer's Agent: Brite Productions
VFX: The Mill
Executive Producer: Anastasia Von Rahl
Producer: Lori Talley
Production Coordinator: Michael Novo
Executive Creative Director: Chris Knight
VFX Supervisor: Matt Fuller
2D Lead: Ben Smith
CG Lead: Yarin Manes
2D Artist: Jake Albers, Franz Kol, Susanne Scharping, Chris Russo, Joseph Tang
3D Artist: Chris Goodrich, Christian Sanchez, Daniel Soo, Daniel Stern, Danny Garcia, Elizabeth Hammer, Michael Lori, Fabio Marzo, Luis Sanchez, Mahmoud Elragheb, Malcolm Moseley, Manan Bachkaniwala, Matthew Bell, Michael Kash, Monique Espinoza, Nico Sanghrajka, Omar Taher, Patrick Vidal, Raphael Phillips, Tom Graham, Victor Duncan, Patrick Keogh, James Hansell, Ivor Griffin, Andreas Graichen, Hannah Bahyan, Stefan Hoare
Matte Painter: Andy Wheater, Gillian George
Animator: Randy Link, Jacob Murphy, Erica Estrada, Justin Murphy, Matt Connolly, Gustavo Gonzalez, Maxime Cronier, Laurie Estampes
Colorist: Matt Osborne
Color Producer: Blake Rice
Visual Effects and Animation: Industrial Light & Magic
VFX Supervisor: Eddie Pasquerello
VFX Associate Producer: Eric Schroeder
VFX Production Coordinators: Brandon Dickson
Production Assistant: Samantha Panganiban
VFX Editor: Jenni O'Byrne
Compositors: Behnam Shafiebeik
Generalist/Environment: Andy Proctor
Layout: Maria Newall, Gurpreet Singh, John Levin
Lighting TD: Leandro Estebecorena
Digital Paint/Roto: Trevor Hazel, Sam Stewart, Natalie Smith
Associate Pipeline TD: Sarah Trop, Katherine Sanchez
Technical Support: Allie Moon
Executive Producer: Jill Brooks

Animation: Warner Bros. Animation
Edit: The Den Editorial
Editor: Christjan Jordan
Partner/Executive Producer: Mary Ellen Duggan
Senior Producer: Jonlyn Williams
Jr. Editor: Hannelore Gomes
Asst. Editors: James Bird, Shannon Strong
Music: New Math
Executive Producer: Kala Sherman
Composer: Casey Smith
Sound Designer: Jimmy Harned
Sound Designer: Dan Sammartano
Record and Mix: Harbor
Executive Producer: Jesse Schwartz
Audio Producer: Cammie McGarry
Mixer: Steve Perski