Amon Tobin's "Vipers Follow You" by Charles De Meyer
Back in 2010 (in Stash 73), we proudly featured Charles De Meyer's groundbreaking video for Amon Tobin's "Esther's" track. Happily, the pair recently re-teamed for another atmospheric VFX opus called "Vipers Follow You."
Charles De Meyer: "Meeting Amon Tobin and making the music video for Esther's had been an absolute pleasure. When he called me a few months ago asking me for another one, there's no way I could refuse.
"The mesmerizing sound of the track served as an inspiration to work around the theme of tension. Following power lines along the road through a car's back seat window, quite naturally served as a starting point. It dictated a contemplative and cinematic pace, helping the narrative to unfold like a half-remembered memory.
"The cables and knots became the link between father and son, and the space and tension between them. The child shapes his own reality with his emotions and thoughts, all the while trying to comprehend it through a cube puzzle. His father's revelation ends up putting his whole world into question.
"Shooting in the Flemish Ardennes was quite personal, as we regularly saw these Breughelian landscapes as kids. I was also very lucky to work with Maximiliaan Dierickx, a top Belgian cinematographer, who quite vividly rendered that nostalgic feel I was so familiar with.
"There was a huge storm the day we shot, which gave us this wonderful mix of rain, heavy clouds and surreal strips of sunlight, which the amazing London-based colorist Duncan Russell at MPC emphasized beyond my expectations."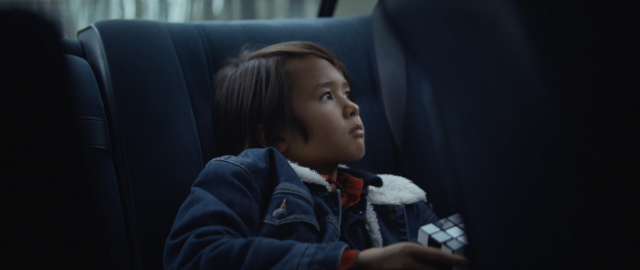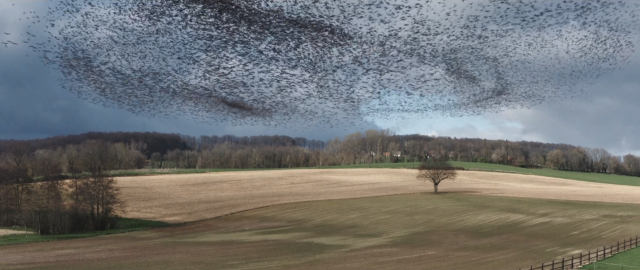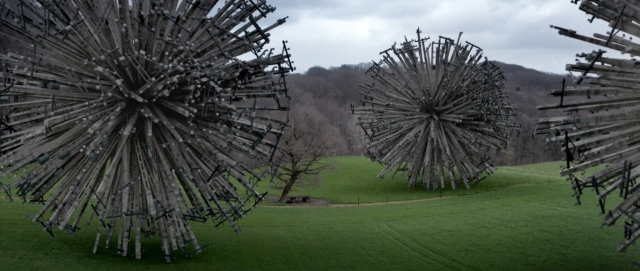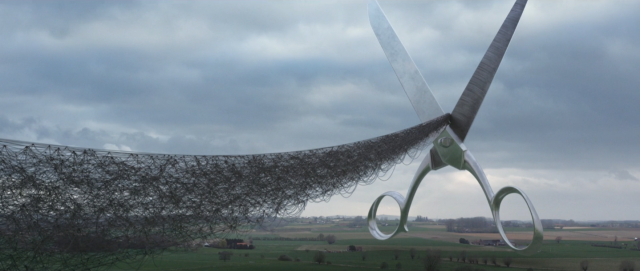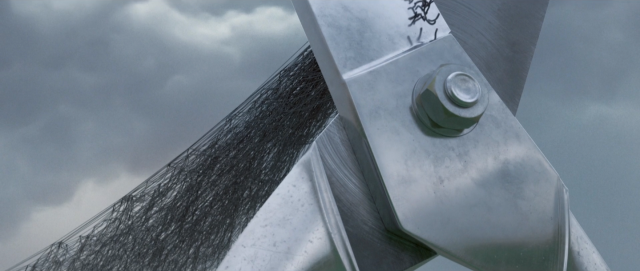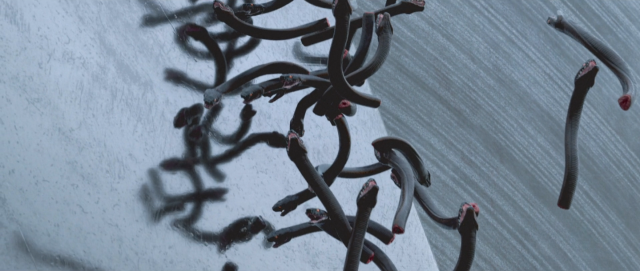 Label: Nomark Music
Artist: Amon Tobin
Production: Chuck Eklectric
Director: Charles De Meyer
Editor/VFX: Charles De Meyer
Director of Photography: Maximiliaan Dierickx
Line Producer: Patricia Motte
Texture artist Mike Bintz
Rotoscope Artists: Sébastien Cochard-Dupuis, Lora D'addazio
Production Assistant: Hanse Cora
Camera Assistant: Alex Beyne
Drone Pilot: Antoine Gilleman
Colorist Duncan RUSSELL @ MPC London
Cast: Tran Tung Thang (father), Tran Tung Ro (son)