Bentley: 100 Years of Performance and Style
Mill+ directors Aidan Gibbons and Ergin Kuke help UK luxury performance car maker Bentley celebrate its 100th anniversary with a grand look at the company's history of "innovation, achievement and craftsmanship."
Aidan Gibbons: "The Bentley brand is synonymous with British craft, luxury and cutting edge performance. Our task was to craft a captivating story around these core values.
"Looking through the eyes of W.O, we aimed to propel the viewer into a world in which Bentley's icons are immortalized and stand proud alongside the brand new Bentley iconic Continental GT.
"We also brought back to life The Bentley Boys and Girls. They were the world-record breakers, adventurers and thrill seekers of the time.
"This sense of adventure lives on through the Bentley brand ethos today. We designed, sculpted and crafted everything in the film with an acute attention to detail, to a standard Bentley himself would be proud of."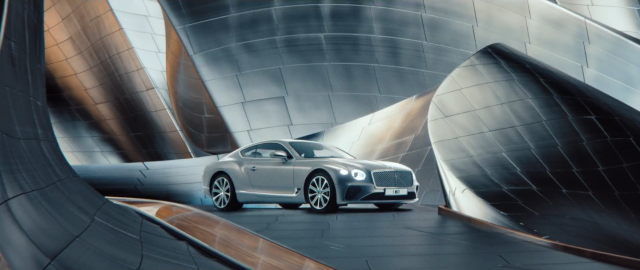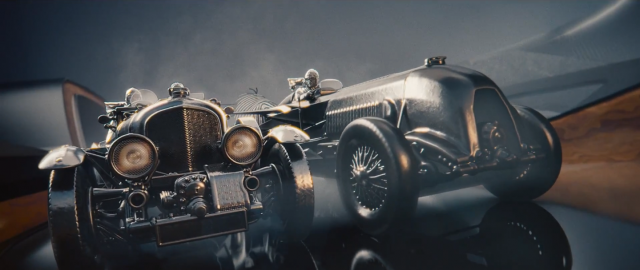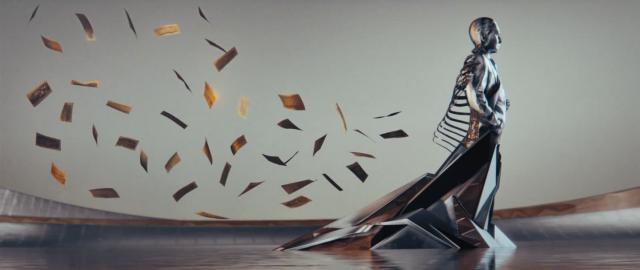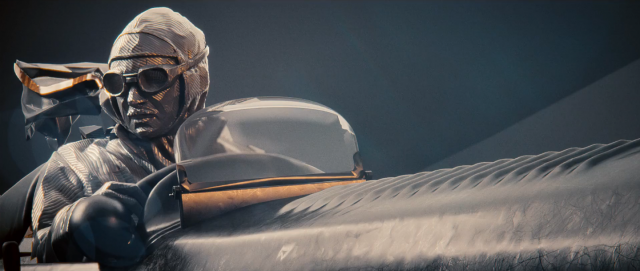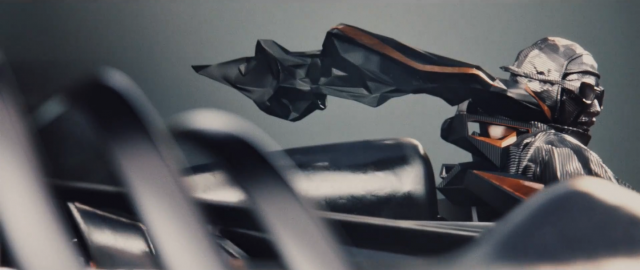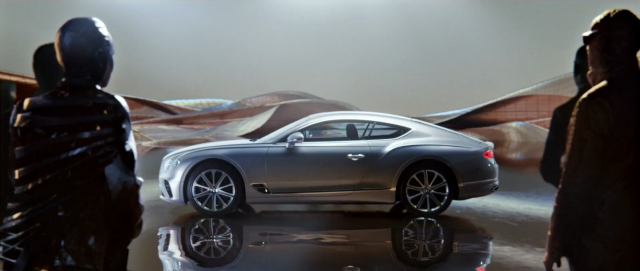 Agency: Keko London
Producer: Tori Devgun
Creative Director: Paul Zeidler
Production: Mill+
Directors: Aidan Gibbons, Ergin Kuke
Executive Producer: Josh Davies
Producer: Terri Wood, Bruce Williamson
Production Coordinator: Lucy Hawes
Shoot Supervisor: Dan Moller, Stefan Susemihl
VFX: The Mill
Executive Producer: Colin Oaten
Production Coordinator: Ellie Thwaites
2D Lead Artist: Stefan Susemihl
3D Lead Artist: Dan Moller, Ed Shires
2D Artist: Lucas Carrecedo, Matthew Unwin, Pete Hodsman, Joe Dymond, Charles Dockerill, Flavio Kawamoto, Jose Cabellero, Igor, Alfie Vaughn, Jiwti Tiwari, Arijit Ghosh, Maheshwaran Chandrasekaran, Venuprasath D, Amit Kambli, Aron Bjorketun
3D Artist: Maria Carriedo, Marta Carbonell, Antonio Filippin, Maxime Cronier, Marc Greyvenstein, Ashley Tilley, Amaan Akram, Luis Cancio, Abdel Halim Garess, Andreas Graichen, Peter Agg, Nicola Gilbert, Margeaux Huneau, Gabrielius Borukas, Sebastian Bispo, Vicky McIntyre Sivasubramanian, Somesh Tiwari, Lavan Kumar, Goonda Kiran Kumae
3D Concept: Andrea Chiampo, Sasha Vinogradova
3D Tracking: Raj Kumar M, Sathyaraj J, Leela Shankar, Manoj Ravi, Shristi Sanyal, Muruganantham T
Design: Matthew Campbell, Will MacNeil, Jessica Tan, Chris White, Florian Thamer, Filiberto Chiarinelli
Art Director: Grant Berry
Concept: Can Y Sanalan, Matthew Campbell
Colorist: Oisin O'Driscoll
Editor: Johnny Rayner
Sound: Factory