Four Years in the Making: Danil Krivoruchko Releases "Blindsight"
In 2016, New York-based art director and VFX artist Danil Krivoruchko started rallying designers and artists around his passion project, a short film based on "Blindsight", the acclaimed sci-fi novel by Canadian author Peter Watts.
Danil Krivoruchko: "I read Blindsight for the first time in 2009, when it was translated into Russian. It enjoyed cult status in the 3D design community at the time, and a friend of mine recommended it to me.
"I was blown away by the amount of technical, scientific, and psychological detail Peter Watts packed into the novel, while keeping it a tense and fascinating read.
"A few years later I discovered a link for donations/notes on the author's site, which I happily took advantage of. I hadn't expected Peter to respond, but amazingly, he did. After a brief message exchange with him, I reached out to some of my friends in 3D and animation.
"We decided that making a few renders based on Peter's book was a good way to show our love for the best sci-fi novel out there. And that is how this project got started.
"As time passed, more and more images were made, which helped attract even more incredibly talented people to the project. As the team grew, we realized we now had enough resources to pull off animation.
"The entire novel is Siri's retelling of the events that took place at first contact with a member of an extraterrestrial civilization, so this seemed like a good framework for our short. We chose 40 key scenes from the book (omitting dialogue) and then whittled the list down to 20.
"When the content of each shot was clear we moved on to previs, which would make editing the scenes' layouts, animation, and camera movements much easier.
"Next, each scene required detailed modeling, realistic materials for each of the objects, and animation of these objects and the characters. For certain shots, this process ended up taking over a year.
"A four-and-a-half-minute animation is no joke when rendering certain frames takes up to 15-20 minutes. Since there was no budget, render-farms were not an option, so almost all the scenes were rendered at home, at night, on my personal computer. The rendering alone took around a month and a half of pure computation.
"When we finished the rendering and shot compositing, our editor Viktoriya Yakubova went over the whole thing again, checking and tightening every cut. And finally, each shot went through color-correction, in order to unify all the color schemes and set the tone for the entire film."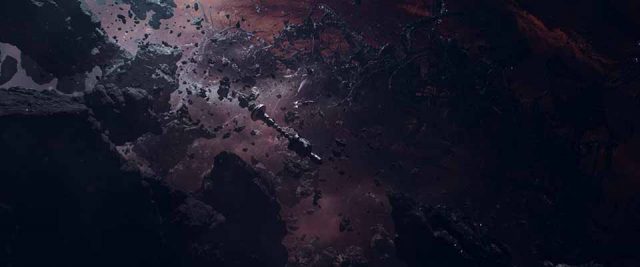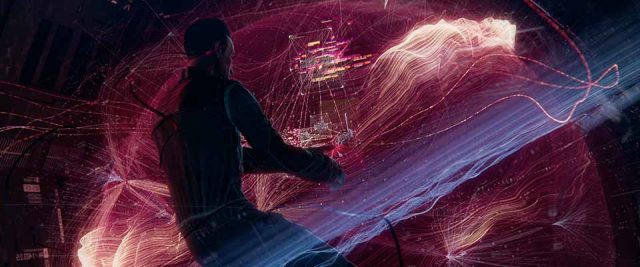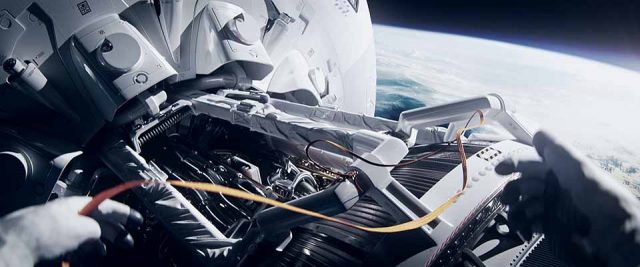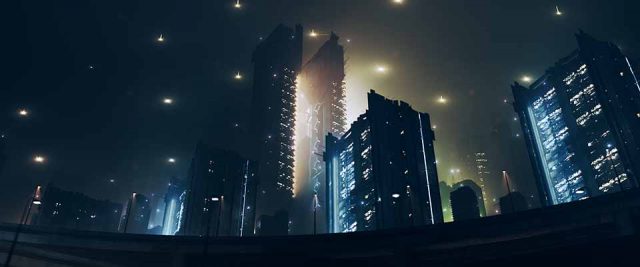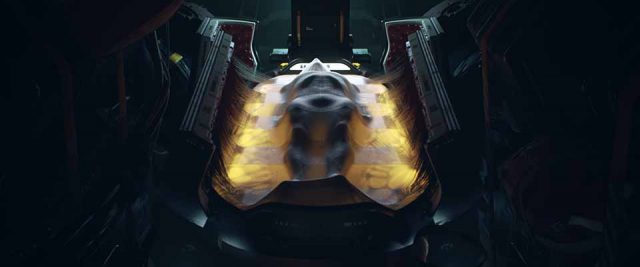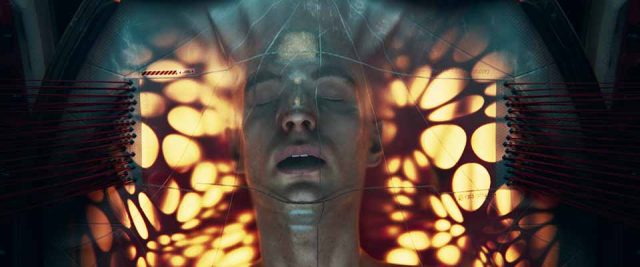 Director: Danil Krivoruchko
Art: Artem Otvodenkov, Dennis Khramov, Evgeny Kashin, Ivan Khomenko, Jama Jurabaev, Tory Sica
Modeling: Alex Malets, Andrei Korovkin, Dimos Hadjisavvas, Ivan Makarkoff, Kirill Stupin, Serge Aleynikov, Slava Kislyakov, Valentine Sorokin
3D: Alexey Cheprakov, Danil Krivoruchko, Dmitry Kulikov, Max Chelyadnikov, Maxim Goudin, Maxim Gureev, Sasha Vinogradova
Editor: Viktoriya Yakubova
Score/Sound Design: Echoic Audio
Voiceover:
Siri Keeton: Daniel Shapiro
The Captain: Norelia Rey
Susan James, Sascha: Natasia Marquez
Amanda Bates: Victoria Hogan
Jukka Sarasti: Ron Marasa
Rorschach: Emma Maidenberg
Jim More: Troy Hudson
News Anchors: Bernie Baggarly, Alessa Ray, V Lexx