The Chemical Brothers "Wide Open" (feat. Beck)
British-Japanese actress, model and ballerina Sonoya Mizuno transforms into a 3D-printed structure inspired by procedural cellular structures in this meticulous video for The Chemical Brothers from Outsider directors Dom & Nic with VFX by The Mill.
Head of 3D at The Mill David Fleet: "The sheer complexity of this project is what made it unique. The amount of camera and body tracking alone was a huge challenge, as well as consistently seamlessly lighting one shot as long as this.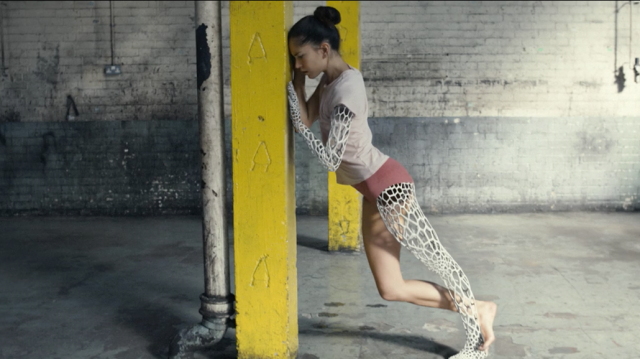 "We created clean plates for seven thousand frames entailing a huge amount of traditional hand-painted comp work. To lighten the load, the team created a bespoke tool specifically for this project, which automatically scanned our footage for clean parts of the set, projecting them onto the areas that the dancer occupied.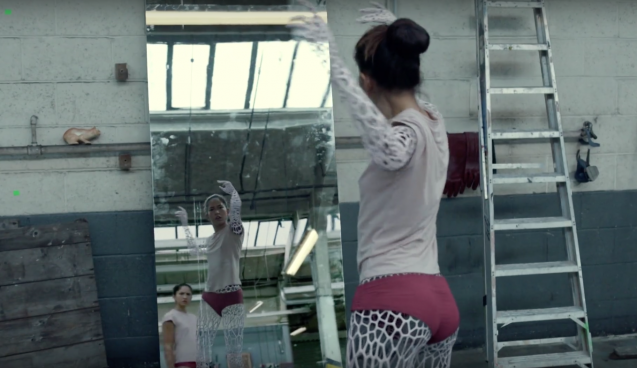 "We scanned the entire set using Lidar technology to give us an accurate 3D model of the entire environment, enabling us to track the camera as closely as possible.
"Photogrammetry scanning was used to create a fully CG model of the dancer's body including photo real textures. CG clothing was also built in Marvellous Designer and then rendered in Arnold."
Behind the Scenes

Finished video

Record Company:
Virgin Records
Production
Production Company: Outsider
Record Company: Virgin Records
Directors: Dominic Hawley & Nic Goffey
Executive Producer: John Madsen
VFX & Design
VFX & Design: The Mill
Executive Producer: Misha Stanford-Harris
Production Coordinator: Tess Miles
Shoot Supervisor: David Fleet
Creative Director: Neil Davies
2D Lead Artist: Fergal Hendrick
3D Lead Artist: David Fleet
2D Artists: Fergal Hendrick, Barnes, George Cressey, Warren Gebhardt, Sole Martin, Stefan Susemihl, Joe Courtis, Brad Wood, Lucas Carracedo, Jeanette Eiternes, Azma (Ahmed El-Azma), Georgina Ford, Ed Poulson, Souhail Wilson, Jorg Schulz – Gerchow, Benjamin Horvath, John Price
3D Artists: David Fleet, Suraj Odedra, Andreas Graichen, Ian Potsos, Marta Carbonell, Philip Maddock, Sauce Vilas, Ashley Reemul, Alberto Lara
Motion Tracking & Supervision: Peanut VFX – Peregrine McCafferty and Amélie Guyot
Body Scanning: FBFX Digital – Jack Rothwell
Rotoscoping & Clean up: Trace VFX – Gelaro Grace
Colour: The Mill
Colourist: Dave "Luddy" Ludlam
Colour Assists: Oisin O'Driscoll, Brendan Buckingham
Editorial
Editing Company: Whitehouse