Destiny 2 "Beyond Light" Reveal Trailer by Ilya Abulkhanov
From the release:
Today developer Bungie launched a new anthem trailer for the next installment in their game Destiny 2: Beyond Light.
The fully CGI trailer, developed by Bungie's production partner The Mill and directed by Ilya Abulkhanov, builds suspense around an exhilarating game reveal, that will surprise and excite Destiny 2 fans across the globe.
In the latest expansion of Destiny 2, a new power is born out of the ancient Pyramid Ship above Europa's frozen frontier, and a dark empire has risen beneath, united under the banner of the Fallen Kell of Darkness, Eramis. Players are invited to join their fellow Guardians and bring down the empire at any cost – even if it means wielding the Darkness itself.
The Bungie team worked hand in hand with The Mill's Direction, Design and VFX teams to develop a vast, other-worldly landscape, synonymous with the Destiny universe, in addition to the creative development of characters within the Destiny 2 world.
Viewers see the in-game characters make their perilous journeys across the icy tundra of Europa, the moon of Jupiter, for which The Mill's visual effects team crafted a vast range of effects, from luminescent magical auras, to weather systems and layered simulations.
Director Ilya Abulkhanov comments, "Constant communication and collaboration on this project was crucial. The creative development with Bungie's in-house experts and the huge technical feat required from my team within The Mill were both a dream to be part of.
"All elements: design, visual effects, spacious composition of shots in terms of cinematography, color palette, editing, sound design, score and grade come together to set the mood required for a journey this colossal."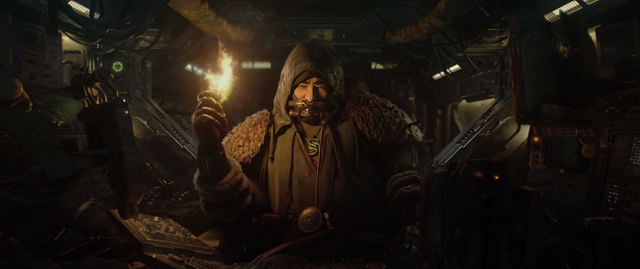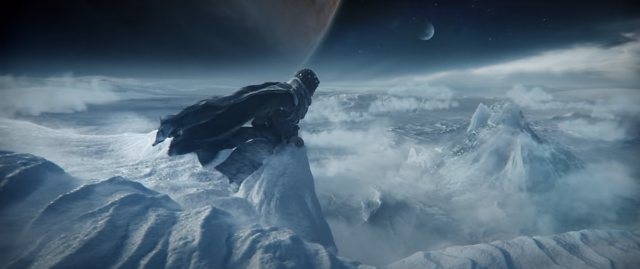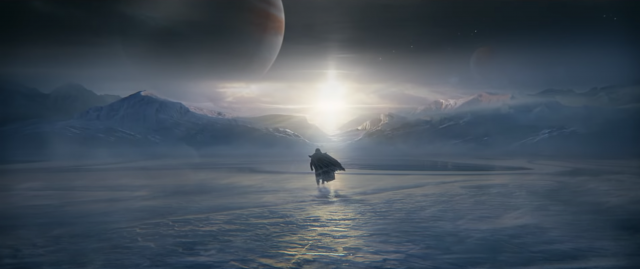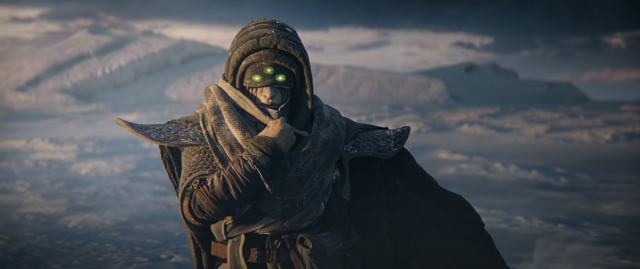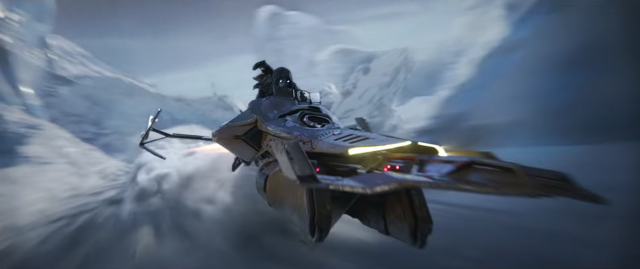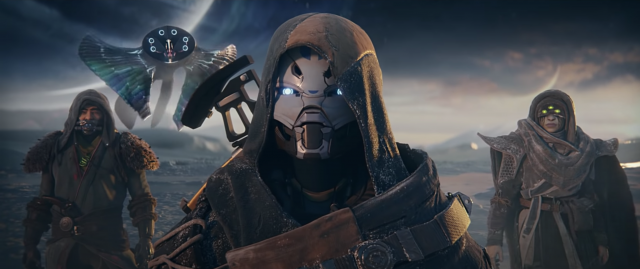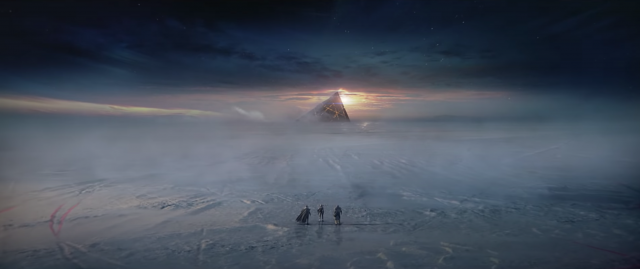 Client: Bungie
Production: The Mill
Director: Ilya Abulkhanov
Executive Producer: Elizabeth Newman
Senior Producer: Moira Mahoney
Production Coordinator: Camille Burkett
Live-Action Producer: Alicia Haldenwang
Live-Action Associate Producer: James Morse
Line Prod: Goutham Hampankatta
Editor: Victor Jory
Edit Assist: Ryan Burbank
Creative Development & VFX: The Mill
Director: Ilya Abulkhanov
Art Directors: Sidney Tan, Woosung Kang
3D Lead: Matt Bohnert
C4D Design & Animation: Woosung Kang, Taehoon Park, Blake Fawley
Concept Designers: Ilya Abulkhanov, Sidney Tan, Gary Inloes
Pipeline TD: Phill Mayer
Modeling Lead: Omar Taher
Modeling & Texturing: Valentin Erbuke, Mike Kash, Greg Mawicke, Melanie Okamura, Asis Kumar Mahakhud, Dhanesh Sudhakaran, Shashi Kumar Dakoju, Guru Prasad, Kartik Arora, Sivasubramanian
Facial Rigging & Animation: Derrick Sesson
Rigging: Alice Panek, John Bloch, Andrez Aguayo, Mario Ercolano
Asset Supervisor: Anish Mohan
Asset Lead: Dhanesh Sudhakaran
Lighting Lead Artist: Ziming Liu
Animation Leads: Juan Zavala
Lighting & Texturing: Matthew Choy, Robert Chapman
Animation: John Fielding, Jacob Bergman, Justin Tirado, Jeremy Butler, Justin Murphy, Matt Connolly, Chris Leone
FX Lead: Daniel Stern
FX Artists: James Robinson, Hiroshi Tsubokawa, Charles Storniolo, Yang Gao, Max Moseley, Mike LaFave
Lead Environment TD: Rasha Shalaby
Matte Paintings: Andy Wheater, Sasha Vinogradova
2D Lead Artist: Evan Langley
2D Artists: Remedy Hyunh, KaiChun Tsai, Lenz Kol
Colorist: Matthew Osborne
Color Producer: Blake Rice
Production Coordinator, Colour: Jessica Amburgey
Colour Assist: Logan Highlen, Gemma Parr