Elvis Presley "Can't Help Falling In Love With You"
Join co-creators Braulio Amado, Jimmy Turrel, and Antonio Vicentini as they walk us through the inspiration and creative process behind their elaborately-layered video for the Elvis classic "Can't Help Falling In Love With You".
Jimmy Turrel in Newcastle, England: "Sony Legacy wanted us to put our own spin on [what many consider] the epitome of all love songs. The lyrics tell the intimate story of someone whose love is uncontainable, maybe this makes him a fool, but nothing is going to stop his amorous free fall.
"We wanted to honor Elvis's legacy by focusing on his whole career while picking out key moments and important pieces of iconography. Something that was contemporary and respectful but which also had a sense of humour and didn't take itself too seriously.
"We wanted it to be a celebration of Elvis's life so we hit on the idea of traveling through a fan's scrapbook and memorabilia collection. To be honest the interpretation of this is pretty loose but we just wanted to create a dynamic, moving, mixed media collage of Elvis's whole career seen through a fan's eyes.
Braulio Amado in New York: "We were all reading and researching about Elvis and pretty much the research became the work. Every time we would find something cool, we would either treat it, xerox it, draw, screenprint it, or do something with 3D so we could include it in the video.
"There's a visual narrative but we are not really telling a story, so the creative process was quite… abstract? Every time we did a new render, more ideas would come, more layers would end up being added, small details, and so on.
Antonio Vicentini in Sao Paulo, Brasil: "We were trying to avoid doing similar things from our previous work (that we've made together) so we very loosely started jamming stuff together. Jimmy had some great colleges from the initial development process and Braulio took them and made them magic. I then pitched in ideas and made everything move.
"Elvis is one of the only true stars that you can instantly recognize by his silhouette so we used these as framing devices to transition between scenes. Even though they were basically just the leftover parts of Jimmy's cutouts!"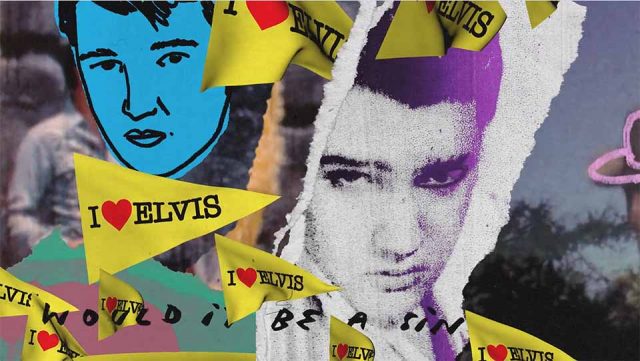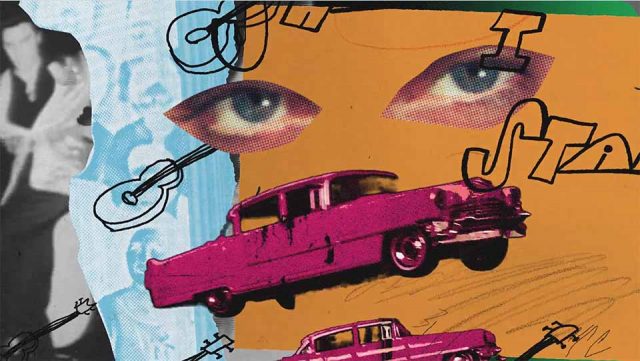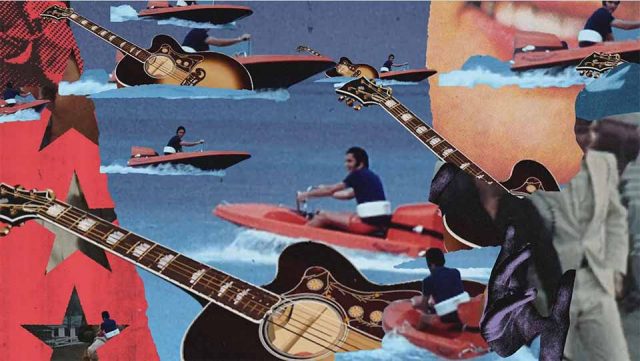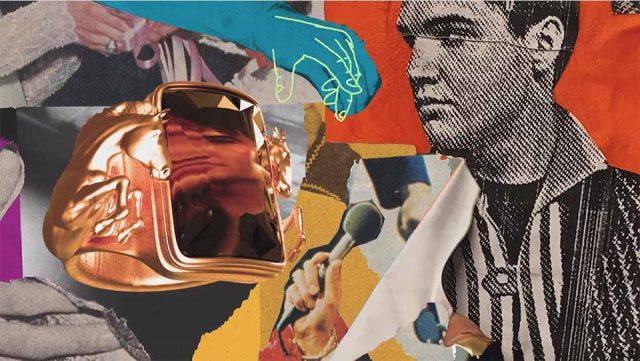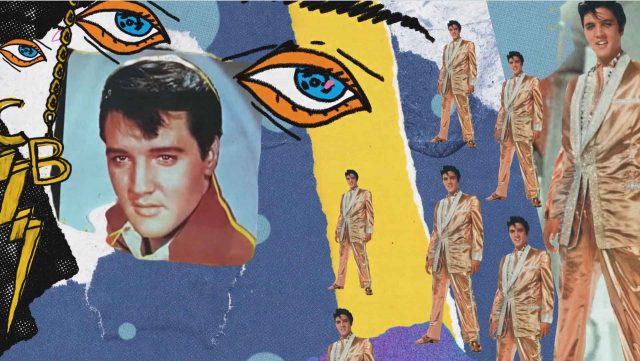 Artist: Elvis Presley
Label: Sony Legacy
Director: Jimmy Turrell, Bráulio Amado
Animator/additional art: Antonio Vicentini