Fons Schiedon and PostPanic: Jaimeo Brown "Be So Glad"
A snowy night in New Jersey and some skeletal matchmoves lend an otherworldly aura in this stark and unvarnished music video from PostPanic's Brooklyn-based director Fons Schiedon for jazz drummer and crossover artist Jaimeo Brown's track called "Be So Glad."
Fons Schiedon: "It was clear [Jaimeo and I] were looking to combine and reference elements from different eras and genres. And we share a preference in working quite organically, combining high end technology with tactile, DIY methods.
"We wanted to make sure to not lose the humanity in production, while also trying to maintain a sense of imperfection within the filmmaking. If you want to make a comparison: the crackling sound of the old chain gang sample in the music for me relates to the turbulent noise of the snow storm in the video. There's emotionality built into elements like that.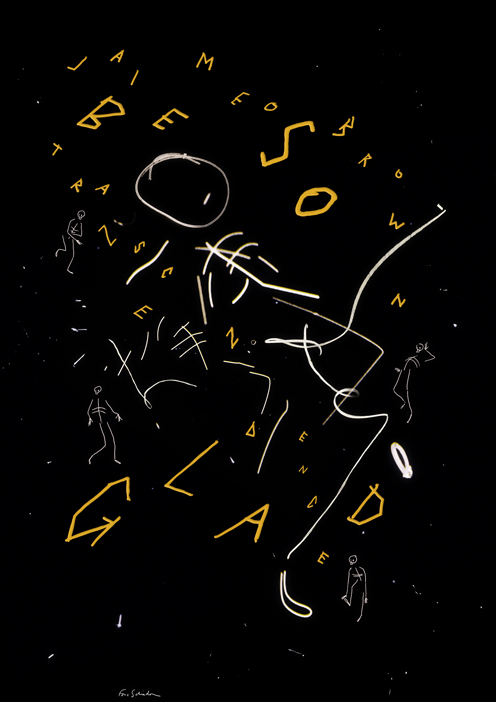 "There's a strong element of improvisation in the performance. The shoot was almost more like a documentary, just four guys in an abandoned lot in New Jersey. I was looking for a casual sensibility, because I love the idea of having an unpredictable element be part of a project that involves animation, which is very much a structured medium. It comes with a certain raw energy, but also means you learn to work with what you can get.
"Luckily, PostPanic are great at maintaining the integrity of unconventional visual projects so we had some late nights but together we managed to blur the visual lines I was aiming for. Hopefully the improvised, unclear nature of the shoot still remains at the core of the experience."
Directed by Fons Schiedon
Co-Producers: Fons Schiedon & PostPanic
Street Hip Hop Dancer: "DC"
Assistent Director: Lorenzo Fonda
Runner : "Natural"
Thanks to: Jaimeo Brown, Chris Sholar, Haley Brawner
Post-Production: Fons Schiedon & PostPanic
Executive Producers: Ania Markham, Jules Tervoort
Producer: Liene Berina
Production Assistant: Androniki Nikolaou
Animation: Fons Schiedon, Hugo Morais, Juri Agostinelli
Compositing, VFX: Fons Schiedon, Chris Staves
2D Artists: Doma Harkai, Rene Huwae, Dimos Hadjisavvas
Post Team: Raphael Toth, Federica D'Urzo, Benoit Laurent, Tom Van Hunen, Ruth Taylor, Carlo Pietramale, Paulina Zybinska, Sem Aser, Perez Martinez, Donat Aron Ertsey, Erwin Tempelaars, Daniel Dugour