Fully Wired: How John Likens made "PRIMA"
New York art director John Likens redirects his considerable design skills away from his usual high-end film and TV work for a personal experiment called PRIMA "initiated after doing some R&D on different techniques inside Maxon's Cinema 4D."
"The initial idea was to create this beautiful, sculptural installation in a VR space that viewers could actually walk around and explore for themselves.
"The VR component could still happen, but I decided to explore the dancers in a 3D rendered capacity first. I was interested in using X-Particles to generate splines that would allow me to create the wire sculpture look.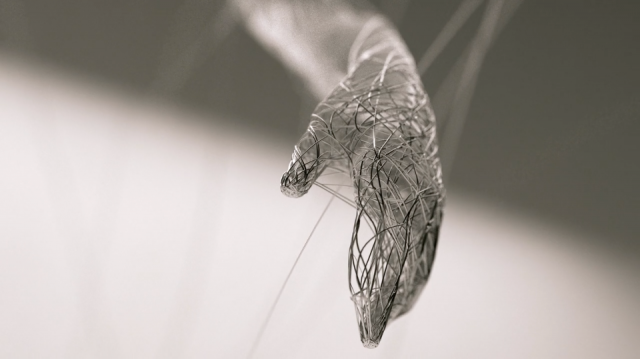 "Using 3d scans of two different dancers, I was able run a few particle emitters along their surfaces, essentially making an outline of the geometry. Also applying a touch of turbulence noise helped wrap the splines around the bodies for a rather graceful aesthetic.
"It was also quite fun to work with V-Ray cameras, seeing how far you can push the depth of field, and racking focus through different parts of the body."
Visuals by: John Likens
Music by: Beau Hindman