IKEA "Our Little World" Spot by Mark Zibert and A52
With expansive VFX help from A52, Scouts Honour director Mark Zibert and Rethink craft an uplifting metaphor for the isolation we've experienced over the past year in this new work highlighting IKEA's sustainability efforts.
Dhaval Bhatt, partner/CG at Rethink: "It was important to make sure the actions happening in each little world were honest and grounded in reality… both to help the spot resonate and also to make the sustainable lifestyles feel accessible.
"Once we reimagined the setting of the home into these little isolated but connected planets, we realized we weren't beholden to a traditional neighborhood to represent an interconnected community. We were able to bring together different types of households with a more global feel."
Joel Holtby, partner/head of art and CD at Rethink: "The entire world in which the film takes place was created in post in LA while all live-action was shot on a soundstage in Toronto.
"This required us to create different-sized dome structures as stages and set-decorate them by bolting furniture down to the structures, all while using live lighting and wind to bring realism to the environments on each tiny planet."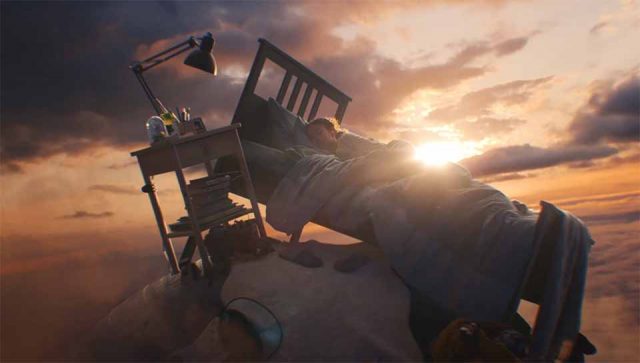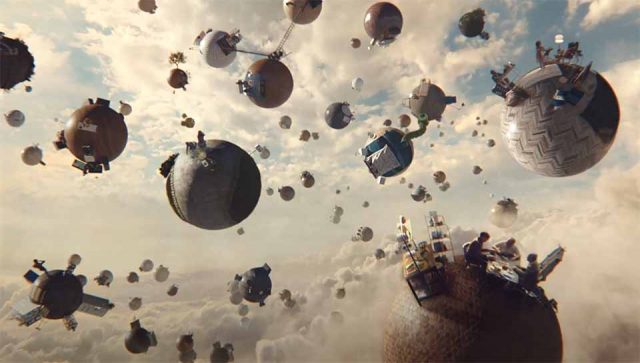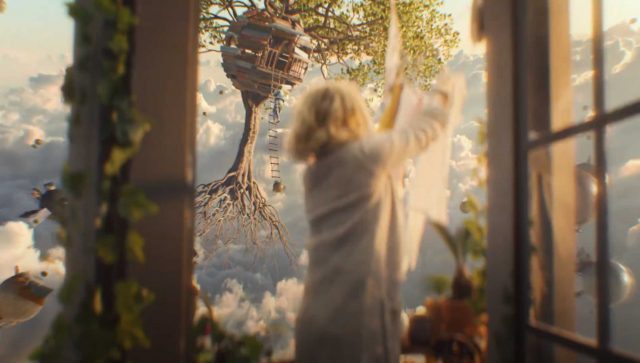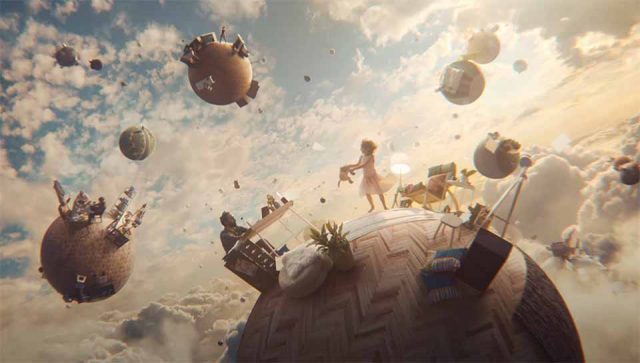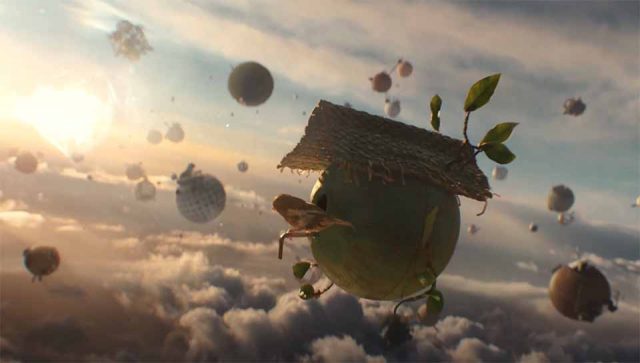 Client: IKEA
Agency: Rethink Canada
Chief Creative Officer: Aaron Starkman
Executive Creative Director: Mike Dubrick
Head of Art & Creative Director: Joel Holtby
Creative Directors: Joel Holtby, Dhaval Bhatt
Art Director: Hayley Hinkley
Writer: Jacquelyn Parent
French Writer/ACD: Karine Doucet
Broadcast Producers: Anne Marie Martignago, Laura Rioux French Broadcast Producer: Sarah Longpré
Digital Producer: Terri Winter
Production: Scouts Honour
Director: Mark Zibert
Director of Photography: Mark Zibert, Eric Kaskens
Live Action Executive Producer: Rita Popielak, Simon Dragland
Production Designer: Jesson Moen
VFX: A52
VFX Supervisor: Jesse Monsour
CG Supervisor: Andy Wilkoff
Flame Artists: Richard Hirst, Matt Sousa, Adam Flynn, Kirk Balden
Matte Painters: Whitman Lindstrom, Jie Zhou
3D Artists: Adam Rosenzweig, Ariana Ziae-Mohseni, Derek Friesenborg, Dustin Mellum, Jade Smrz, Joe Paniagua, Jose Limon, Josh Dyer, Jun Kim, Mike Di Nocco, Scott Nishiki, Joey Bettinardi, Joseph Chiechi, Michael Bettinardi, Mike Di Nocco
Online Editor: Kevin Stokes, John Valle, Chris Riley
Sr Producer: Niki Goodwin
Production Coordinator: Shane Hoffman
Head of Production: Stacy Kessler-Aungst
Head of CG Production: Michael Steinmann
Executive Producers: Patrick Nugent & Kim Christensen
Managing Director: Jennifer Sofio Hall
Color: Primary
Colorist: Daniel de Vue
Color Assistant: Corey Martinez, Dylan Bursick
Color Producer: Jenny Bright
Color Coordinator: Jessica Clark
Executive Producer: Thatcher Peterson
Editorial: Outsider Editorial
Editor: Michael Barker
Assistant Editor: Kerstin Juby
Executive Producer: Denise Shearer
Producer: Kayan Choi
Concept Artist: Inna Gertsberg
Audio: Vapor Music
Music Director: Ted Rosnik
Final Mix: Ryan Chalmers
Audio Producer: Lindsey Bates