Kodansha "Take Flight" Brand Film by Juan Cabral and Untold Studios
As part of their rebrand for Japan's largest publisher Kodansha, Brooklyn design house Gretel teams with MJZ director Juan Cabral and London VFX mavens Untold Studios to create this lyrical 90-sec film to frame the new identity.
Gretel: "Kodansha is responsible for bringing some of the most incredible stories to the world — from Akira and Pretty Guardian Sailor Moon to non-fiction and children's books, as well as the discovery of globally renowned author Haruki Murakami.
"Facing their 112th anniversary, and with its core business evolving across platforms and markets, Kodansha decided to embark on their first holistic rebrand. Our partnership would span many touchpoints, from brand publisher standards, to trade show designs, to sonic and logo mnemonics, brand launches, and a brand film.
Bruno Fukumothi​, VFX supervisor at Untold Studios:: "We worked with Juan Cabral from the beginning of the project trying to find a balance of what could be achieved in-camera and what would be CG.
"Some of the books/iPads/magazines were created with puppeteering and rig wires and some shots were done in CG for flexibility in the animation.
"A lot of work was done on the simulation and look on the flying books and magazines (hardcover vs. softcover, the number of pages, etc.) since it was important to make them react in a way that looked graceful.
"For the majority of scenes, we shot the real elements in-camera which helped massively in the integration and also having a real element for the actors to react to.
"Working with Juan on this was such a privilege since he is one of the most visionary directors out there and very collaborative with VFX so the team would always be trying different tricks and pushing until the end to deliver his vision."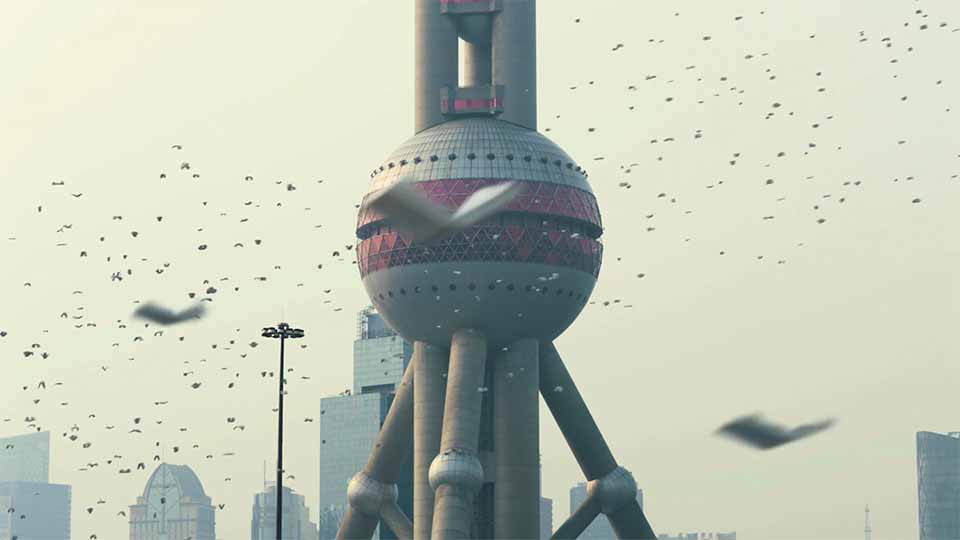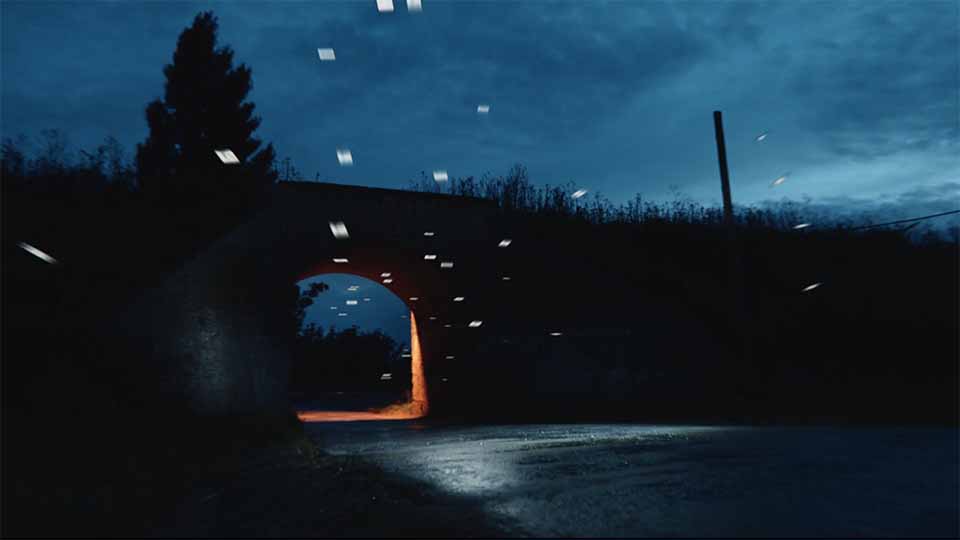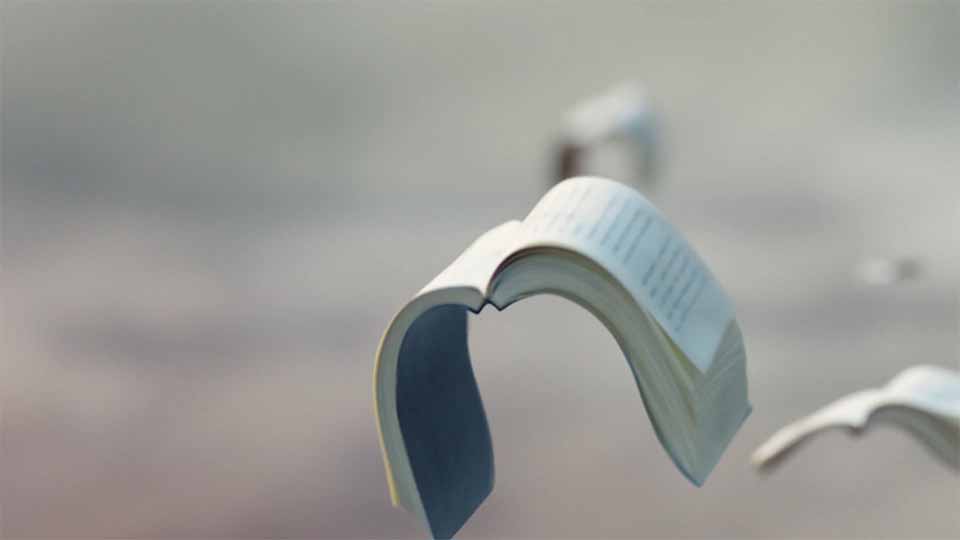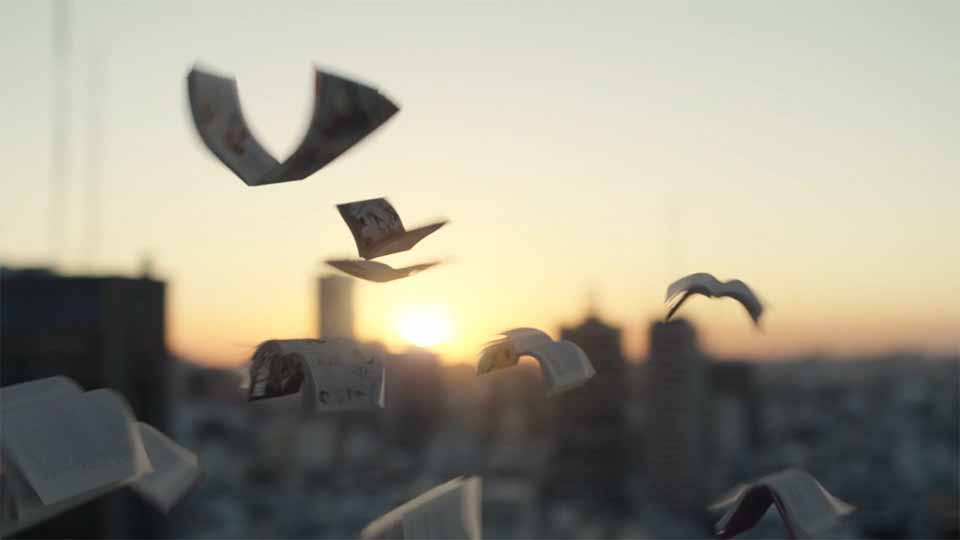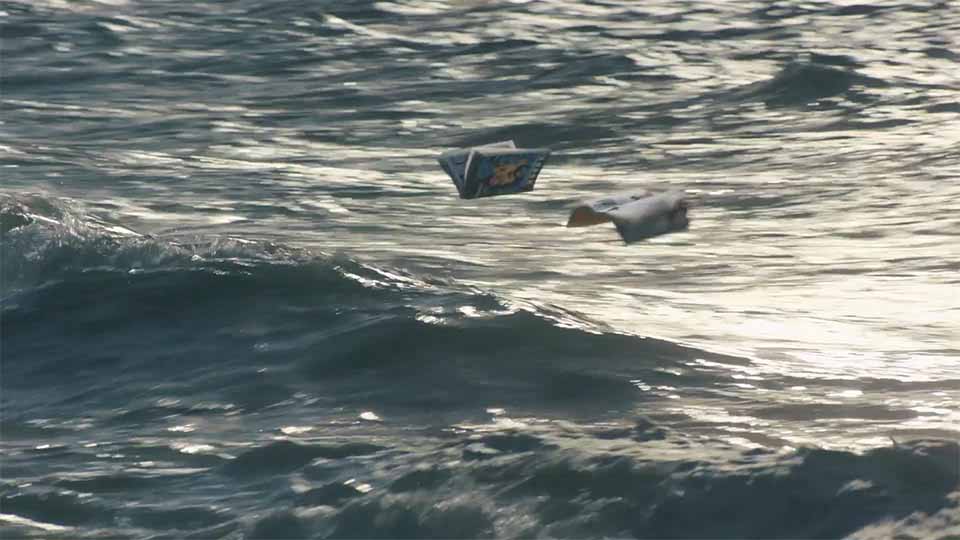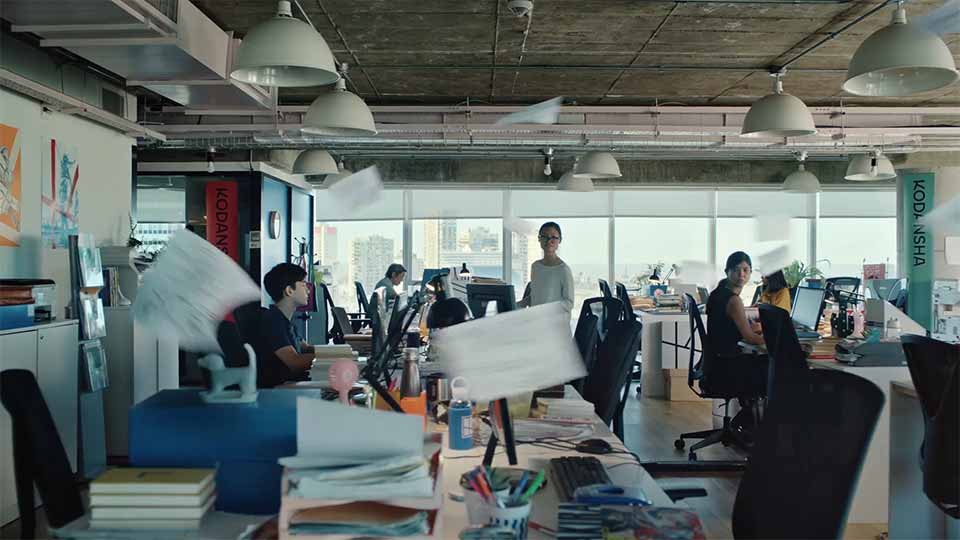 Watch the redesigned Kodansha logo in motion:



Client: Kodansha
Agency: Gretel
Principal/Founder: Greg Hahn
Executive Creative Director & Partner: Ryan Moore
Creative Director: Sue Murphy
Art Director: Josh Engmann
Copywriter: Thomas Kemeny
Producer: Nicole Schofield
Production: MJZ
Director: Juan Cabral
President/Executive Producer: David Zander
Executive Producer: Emma Wilcockson
Line Producer: Natalia Mussolana
Director of Photography: Leandro Filloy
Production Designer: Sebastian Orgambide
Service Production: Labhouse
VFX: Untold Studios
Creative Director: Diarmid Harrison-Murray
VFX Sups: Bruno Fukumothi, Amir Bazazi
VFX Artists: Antony Allen, Jack Fisher, Solveig Lynde, Tom Humphrey, Dave Ince, George Cressey, Platon Filimonov, Sebastian Caldwell, Philippe Moine, Joffrey Zeitouni, Daniel Longe, Florian Rigollet, Leonie Clement, Cindy Libbrecht, James Primhak, Briag Mallat, Manon Cauzid, Henrik Holmberg, Lee Matthews
Executive Producer: Tomek Zietkiewicz
Producer: Nathan Hoad
Editor: Emiliano Fardaus
Assistant Editor: Daniel Prync
Post Producer: Julieta Fernández Castagnino
Music: Duotone Audio Group Music
Executive Producer: Ross Hopman
Music Producer: Gio Lobato
Color: MPC
Colorist: Jean-Clement Soret
Sound design/mix: Lime Studios
Sound designer/mixer: Rohan Young
Audio Assistant: Jeremy Nichols
Executive Producer: Susie Boyajan
Senior Producer: Kayla Phungglan