Le Cube Expands Globally
From the release:
Animation company Le Cube this week announced the opening of a new studio in Madrid, Spain, serving as both creative production facility and sales office, primarily focused on the European market. Creative director, Ralph Karam, and executive producer Juan Manuel Freire have relocated from Buenos Aires to lead the company's European operations.
"Some of our favorite projects in recent years have come from Spain, so it was already an important market for us", explains Freire, adding, "We feel that opening a studio here will be the key to forging even more partnerships all across Europe".
Le Cube worked for clients such as Seat, Vodafone, Cabify, and Vibbo, and collaborated with dozens of agencies in Spain. One of the recent works from Le Cube for the market includes the campaign "Vocación" made with SCPF for television channel Antena 3.
"Spain is not only a hotbed of creativity but also boasts a vibrant community of animation and illustration talent. We're excited to start collaborating and creating amazing work."
Another Le Cube's hit for Europe is the music video in Stop Frame animation for BRIT-nominated singer-songwriter Frances made with BBH London for the British NGO Refuge.
The new facility is Le Cube's third global location, adding to studios in Buenos Aires and Sao Paulo. The company also has a presence in Asia through sister production company, Final Frontier.
Since establishing in 2010, Le Cube has forged a reputation as one of the leading design-driven commercial animation studios globally, best-known for its signature fluid 2D cell animation style.
Meanwhile, in the Buenos Aires studio, Fernanda Soma and Santiago Oddis have been named as executive producer and creative director respectively.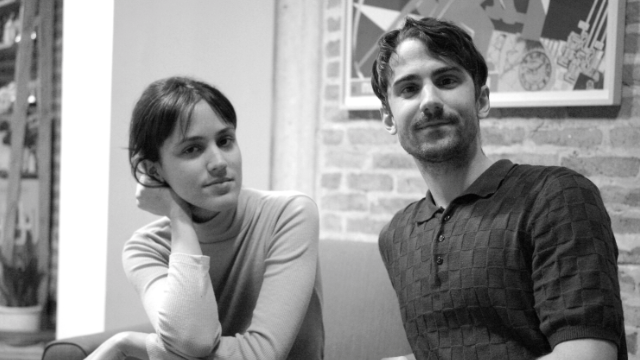 Soma joined Le Cube in 2017 as head of production, having worked with some of the biggest studios in Argentina.
"Le Cube is like home to me", says Soma. "It's such a creative environment where there is always room to talk, learn and improve. Most importantly, we do what we do with passion and love."
"It was love at first sight with Fer", says Le Cube executive producer and partner, Gus Karam. "Her human and problem-solving skills are astonishing, and her dedication to quality embodies what Le Cube is about. We couldn't be happier to have her take the next step with us."
Oddis joined Le Cube as art director in 2018 and has since played a central role in some of the studio's biggest recent successes, such as Drink Right, F*ck Right for Skol, Road to HBL for Nike and Back to the Stars for The Ritz-Carlton.
"If you care about art, design, and illustration, Le Cube is a place you want to be," says Oddis. "I'm excited for the challenge of pushing the studio's creative and craft-driven process ever forward, and producing more beautiful work."
"Oddis' style and impeccable taste in characters and color have always impressed me. It's brilliant to have finally found someone totally aligned with our creative vision for the studio", says Ralph Karam.
In parallel to the restructure, Le Cube has also announced it will be represented in the US by Liz Laine Reps, in particular in the Midwest and West Coast.
"We have always had our eye on Le Cube in the hope that one day we would be working together", says Liz Shaw, president at LLR, "We are thrilled to be representing such a talented and diverse group of artists. Le Cube's ability to tell stories and tug at your emotions through the use of animation is unmatched and their award-winning visuals are always engaging and innovative. I can't wait to see where we go."
"LeCube's work brings a unique style and sixth sense to what is and will be current," adds Katie Ward Gerard, partner, and West Coast representative. "Their defining global perspective and look is in the zeitgeist – and ripe for the US market."
"We are delighted to start this new collaboration with Liz in the American market," says Juan Manuel Freire. "With the new studio in Madrid, we feel stronger than ever, making it a perfect time to establish Le Cube's presence on North American soil"