Lil Nas X "Montero (Call Me By Your Name)" Music Video by Tanu Muino and Mathematic
Here's a reasonably-NSFW way to end the week: Lil Nas X escorts us into the world of Montero, a raunchy alternate reality named for himself (he was born Montero Lamar Hill), and obviously designed to stir up a fuss.
Brought to fruition by Ukrainian director/designer Tanu Muino and Paris VFX house Mathematic, the video (which features Lil Nas X playing all the characters) showcases a variety of elaborately detailed set pieces.
Mathematic VFX supervisor/CD Guillaume Cottet: "Time was the real challenge here: We had one and a half months to make a three-minute full-CG film.
"The set was in LA (shot in two days in the middle of a pandemic) and post-production in Paris. It still sounds insane while I am writing it, but it ended up being an amazing ride.
"First, of course, because of the amazing team we had at Mathematic. From concept artists to animators, from crowd specialists to motion designers, the talent and energy that went into this were phenomenal. Everybody was passionate about the whole visual universe and the underlying message. The deadline became part of the adrenalin!
"Second, this happened: Tanu, Underwonder, and the label all understood the issues involved in making a CGI film in such a short amount of time and kept being supportive and constructive while the clock was ticking. There was a strong bond of trust between all of us and it pushed the team forward all along.
"On top of this, what was especially precious for us was the freedom of creativity and artistic options they gave us to think through these different tableaux.
"We literally designed the world from the ground up next to the director, discussing details, proposing new ideas on the way. Being able to have such creative space lifted us and kept the fire burning until the very last minute."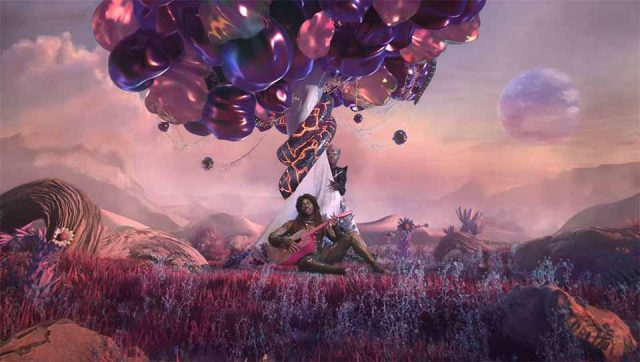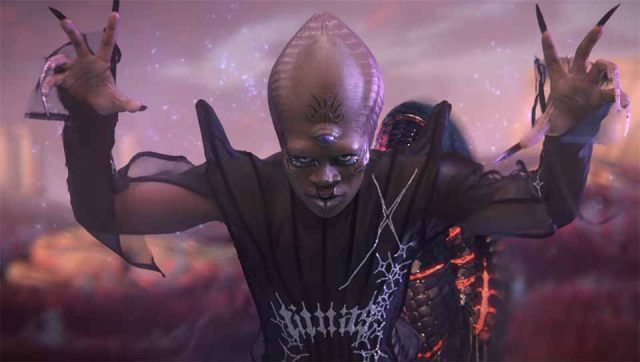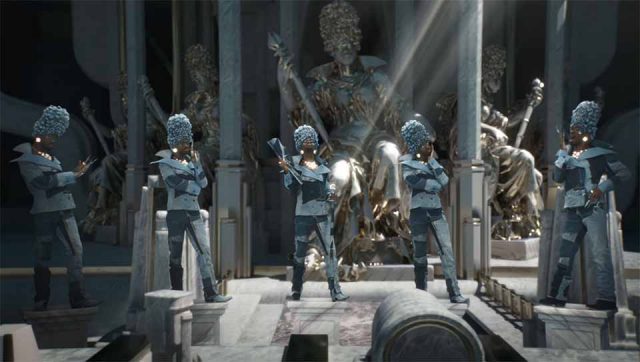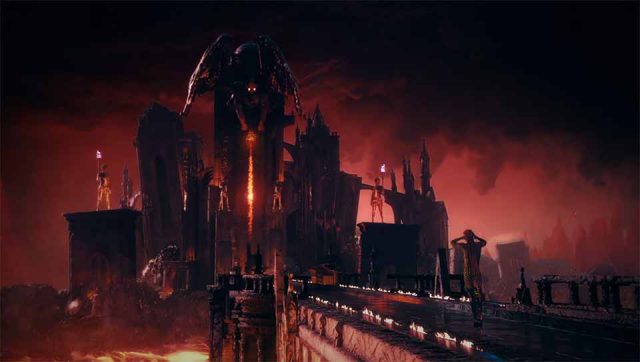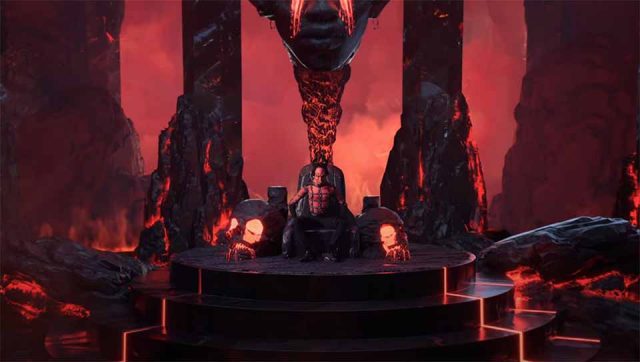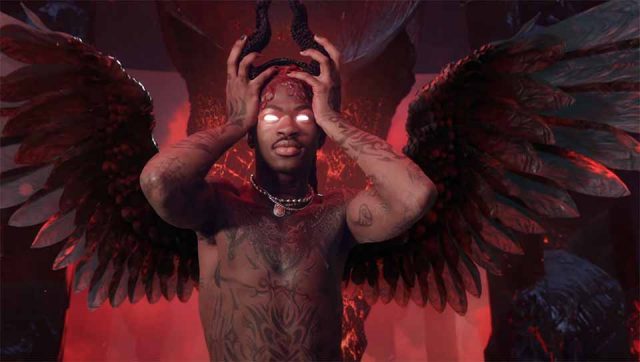 Artist: Lil Nas X
Label: Columbia Records
Commissioner: Saul Levitz
Production: UnderWonder Content
Director: Tanu Muino
Producer: Marco De Molina
Executive Producer: Frank Borin Ivanna Borin
Lil Nas X Creative Director: @hodovodo
VFX: Mathematic Studio
VFX Supervisor/Creative director: Guillaume Cottet
VFX Supervisor: Emeric Samier
Producer/Owner: Guillaume Marien
Executive Producer: Rebecca Rice, Guillaume Audibet
VFX Producer: Mikaella Zarka
On Set VFX Supervisor: Carlos Iturriaga
SVFX Set Asst: Andrew Daffy
Art director: Almir Nago, Paulin Girard
C4D supervisor: @iam__neko
Storyboarders: Michael Doré, Henry Reculé, Clarisse Tronchon
Concept Hell: Marcin Rubinkowski
Concept Snake: @richartiste
Concept Artist: Alexander Sebag
3D Artist: @Ronin161, @pierre_emperador, Romain Thibault, Camille Gurrachuga, François Rimasson
3D Animator: Eleonore Saveri, Timothé Biellet, Bruno Etchepare
Fx Artist: Lucien Busca, Antoine Simon
2D Artist: Arnaud Laplace, Johann Roche, Quentin Primault, Sacha Danjou, Nicolas Kermel, Diana Nikitina, Sophie Roques, Dominique Daufin
Flame Artist: @Fred Brandon, Samuel Roux
Track: Yvan Galtie,Adrien Delecroix
IN / OUT : Constant Bourgon, Maelle Masson