Mercedes-Benz G-Class: "Stronger Than Time" by Sehsucht
Intriguing and dynamic launch film for Mercedes' update of their classic G-Class luxury SUV combining live action and macro CG work by director/ECD Ole Peters and the Sehsucht crew in Hamburg thru Berlin agency antoni.
The launch campaign is based on a practical 44-ton, amber-like block installation with an original 1979 model G-Class suspended inside to celebrate that these first Mercedes-Benz G-Class cars are still on the road today.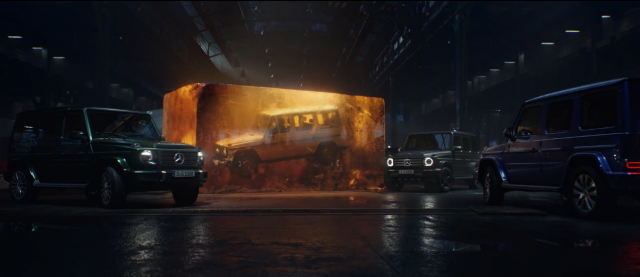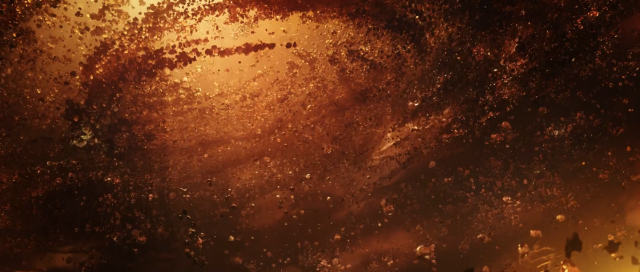 Sehsucht Director and ECD, Ole Peters: "Amber has preserved the DNA of life for over 40 million years — the exceptional characteristic of the iconic G-class design is still predominantly the same after 40 years.
"The parallels between the preserved DNA in amber and the same design DNA of the G-class led to the core idea of this campaign and finally to the film.
One of the main challenges was to create a transition between dynamic and powerful driving shots of the G-Class and the journey at a macro level through the static amber material."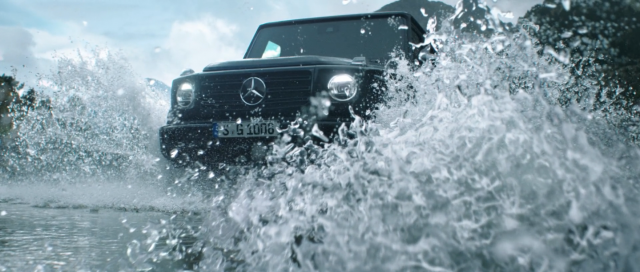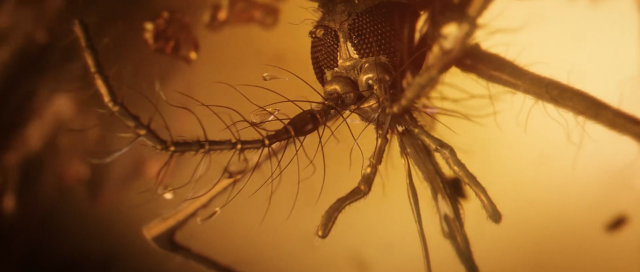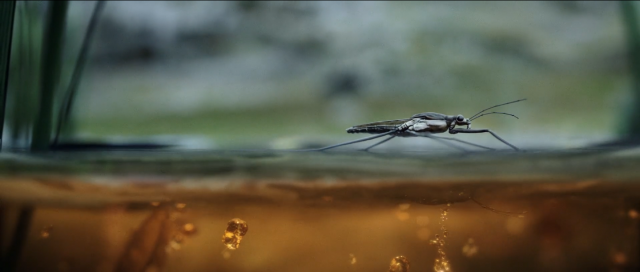 Client: Daimler AG
Agency: antoni, Berlin
Creative Direction: Martin Pross, Tilman Gossner, Alexander Holtz
Art Director: Matthias Bauer
Copy Writer: Alexander Holtz
Producer: Mark Rota
Production: Sehsucht, Hamburg
Director: Ole Peters
Exec. Producer: Jan Tiller
Producers: Tanya Curnow, Stephan Reinsch
Service Production Spain: Myway Production, Tina Dobslaw and Rita Gil
DOP: Bernd Wondollek
Design: Axel Brötje, Julius Brockelmann, Caroline Goehner
3D Lead: Daniel Jahnel, Timo von Wittken, Juan Pablo Brockhaus
3D: Sebastian Welti, Jannes Kreyenberg, Max Zachner, Thure Koch, Ben Watts, Florian Breg, Raphael Vincente, Alexander Siquans, Hannes Gerl, Christoph Gaudl
Additional Assets: Maurice Jochen, Ivan Vasiljevic & Digital Asset Tailors
Compositing Lead: Florian Zachau
Compositing: Jona Maluck, Alexander von der Lippe, Patrick Altmeier, Christian Reimann
Motion Design: Mitra Navab-Pour
Edit: Artur Jagodda, Sabine Panek
Music & Sound Design: Yessian Music
Producer: Ulrich Witt
Sound Engineers: Max Fritz, Michel Riecken, Robin Großkopf
Music Epic Trailer: 'Judge & Jury' by Paul Dinletir, Audiomachine
Voice Over Recording: Loft Studios Berlin