Oscar Hudson: Bonobo "No Reason (ft. Nick Murphy)"
Rising star director Oscar Hudson strings together 10 actors in 18 rooms with only two long tracking shots, one edit and zero VFX in this music video for the new Bonobo track "No Reason" – designed to give claustrophobics the bends.
Oscar Hudson: "Simon/Bonobo mentioned the inspiration behind the new album came from his relationship to landscape and place whilst on tour.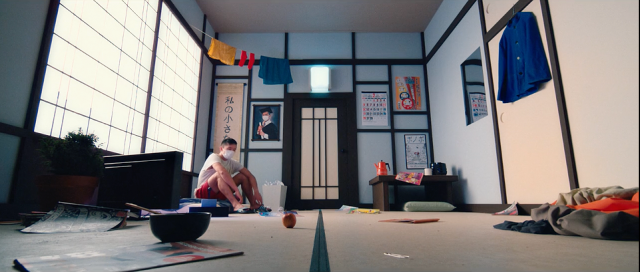 "Whilst researching these themes I learnt about the Japanese phenomenon of the Hikikomori- young Japanese people who become so overwhelmed by the pressures of life that they retreat to their bedrooms for years at a time.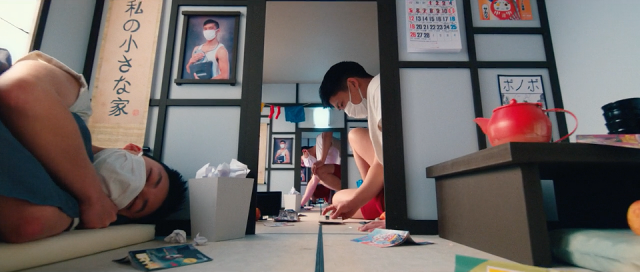 "This felt like a such a fascinating intersection of physical & psychological spaces, and so from this I set out to make a film that through an inventive physical concept tried to link environment directly to psychology.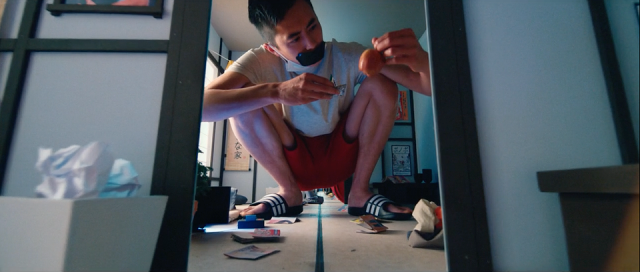 "We achieved the film using only in-camera physical effects and we designed an entirely new way of moving our miniature camera to get it to fit through the tiny doorways. Doing this film with CGI would have been a thousand times easier, but for me, it's physicality & imperfections are what make it different, and I hope better."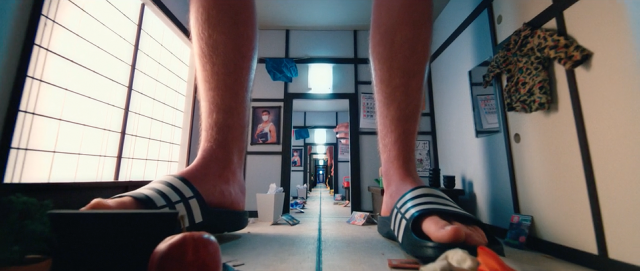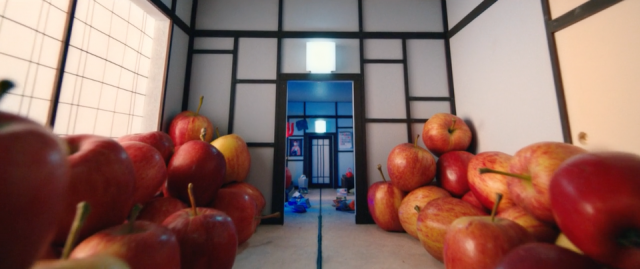 Read an interview with the director at the always cool Promonews.
Label- Ninja Tune
Video Commissioner- John Moule
Production – Pulse Films
Director- Oscar Hudson
Executive Producer- Sarah Boardman
Art Director- Luke Moran-Morris
D.P.- Ruben Woodin-Dechamps
Producer- Matt Posner
Producer- Rik Green
1st AD- Dan Smith
1st AC- Michael Hobdell
2nd AC- Grant Sheridan
DIT- Ashley Hicks
Gaffer- Genki McClure
Electrician- Caspar Jones
Set Decorator- Sakara Dawson-Marsh, Lottie McDowell
Art Assistants- Jamie Yuan, Freddie Mason
Model Maker- Robin Crowley
Construction Manager- Richard Morrell // morrellandbert.com
Construction Assistants- Henry Hatton-Brown, Dexter Turner-Ramsay
Wardrobe- Celestine Healy
Costume & Soft Props Makers- Laura Moran, Madeline O Bryen, Lily Balie
BTS- Christian Cargill
Runners- Tom O'Driscoll, Benjy Alfreds, Munro Gascoigne
Prod. Assistant- Olivia Wilkes
H&MU- Laura Wisenger & Suzanne Judge
3D Pre-Visualisations- Thomas Ormonde, Prosper Unger-Hamilton
Grade- Toby Tompkins @ CHEAT
Special Thanks- George Rumsey @ Panavision, Angus Hudson,