Ruffmercy's Gilded Lockdown Video for Clap! Clap! feat. Martha Da'or
The latest in Ruffmercy's music video canon finds the London director/animator using gold leaf and homemade Super 8 textures to enhance footage of Brussels-based vocalist Martha Da'or on the track "Moving On" by Italian producer Clap! Clap!.
Russ Murphy: "At the end of last year Eva Greene from Black Acre records approached me to work on the album art, teasers, and video for Clap! Clap!'s new album 'Liquid Portraits'.
"As the world went into lockdown, Martha got her housemates to film her in their apartment in Belgium. They sent the footage to me to edit and complete the video.
"Cristiano Crisci (Clap! Clap!) and Eva were pretty open to what I did with the footage. My girlfriend actually suggested giving Martha a dress that was alive as she was wearing trousers and a blouse in the footage.
"I thought It was a neat way to bring some color and magic into the video so I set about cutting out a dress frame by frame in photoshop using the quick selection tool.
"Once I had the whole dress cut out (which took two weeks), I then filled it with textures I had previously built by drawing on Super 8 film, scanning, and grading in after effects.
"With those components laid down, I knew I wanted to try and do something a little different for me, and rather than draw over the film as I have done many times, I decided to cut out patterns and shapes in photoshop and then comp them together back in After Effects.
"A gold leaf effect felt like the right direction to go and I built up that layer by layer until finally, it felt just right.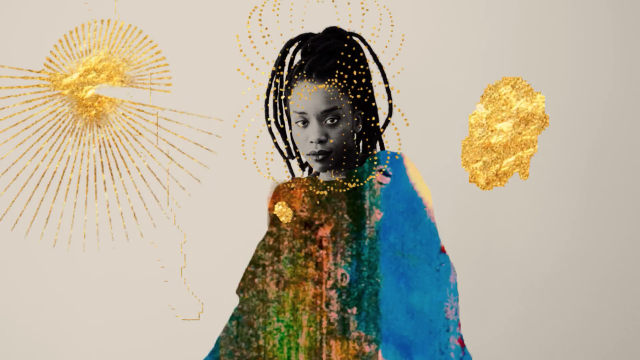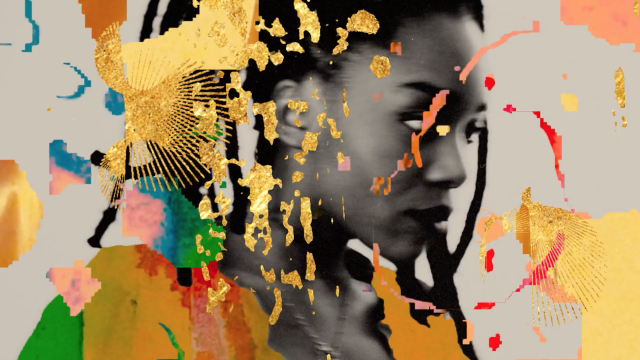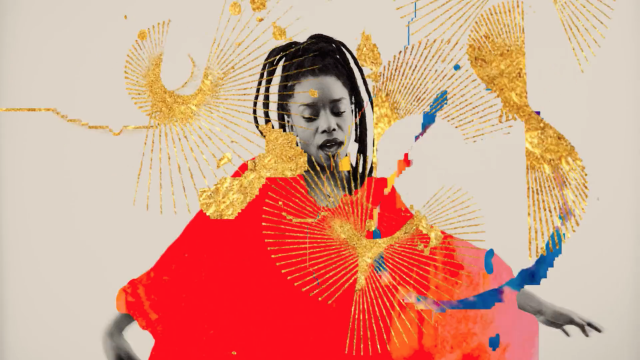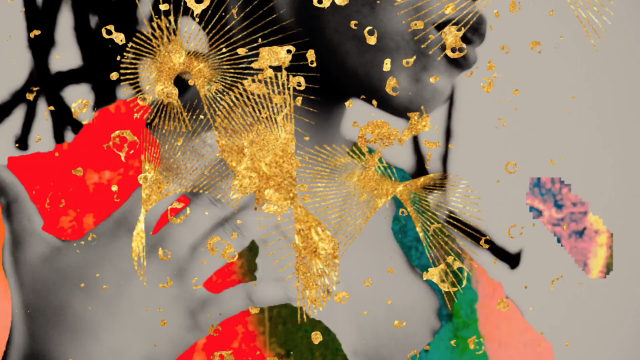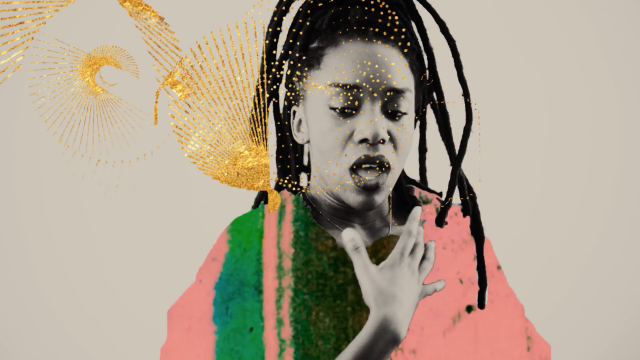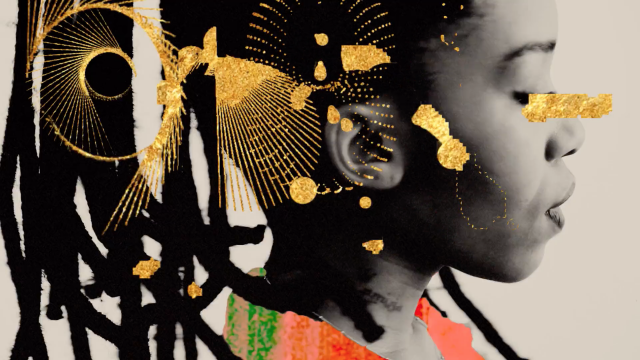 Label: Black Acre
Commissioner: Eva Green
Artist: Clap! Clap! feat. Martha Da'or
Director/animator: Ruffmercy
Live-action footage: Laure-Anne Taymans, Felipe Casanova