Scuba Analytics "A Sea of Data" Brand Film by Coat of Arms
Co-founders/CDs Clara Lehmann and Jonathan Lacocque at Coat of Arms: "Tasked with showing data in a unique sea environment, we chose to integrate an ethereal 2D ocean world with confident and stable 3D data visuals.
"This integration needed to feel seamless and yet draw the eye to the data transformations clearly. To create this effect, we began with monochrome, 2D data visualizations that transform into their more colorful and dynamic 3D sisters.
"The integration of the two styles required careful placement of the 3D elements in the 2D environments while texture and lighting were adjusted to make the piece feel cohesive.
"A second challenge was the animation of the octopus with its eight arms, the keyframe bones of this After Effects octo-hero were strategic and artfully placed."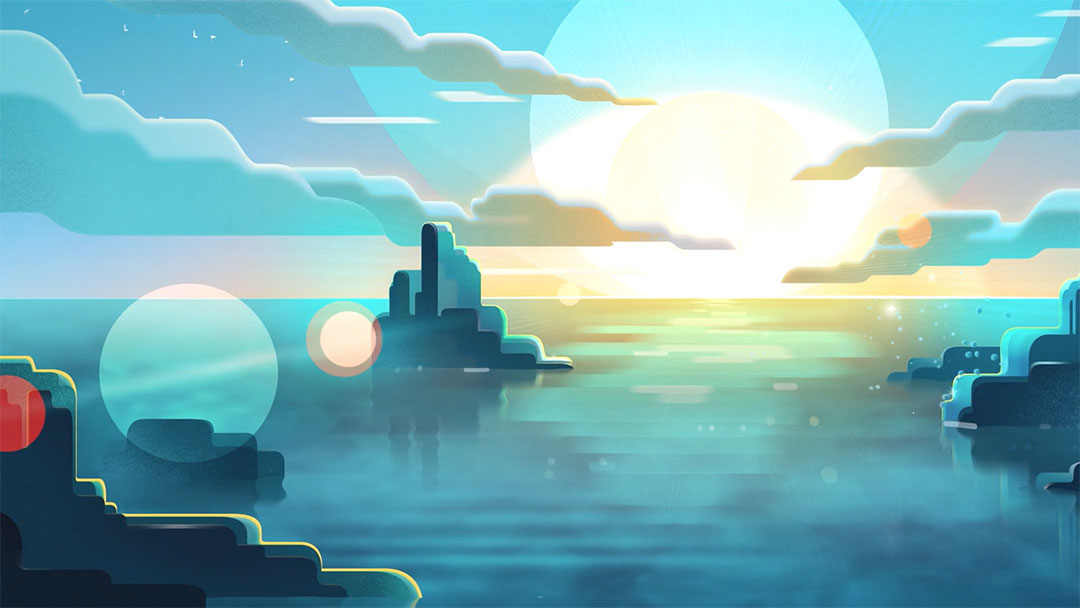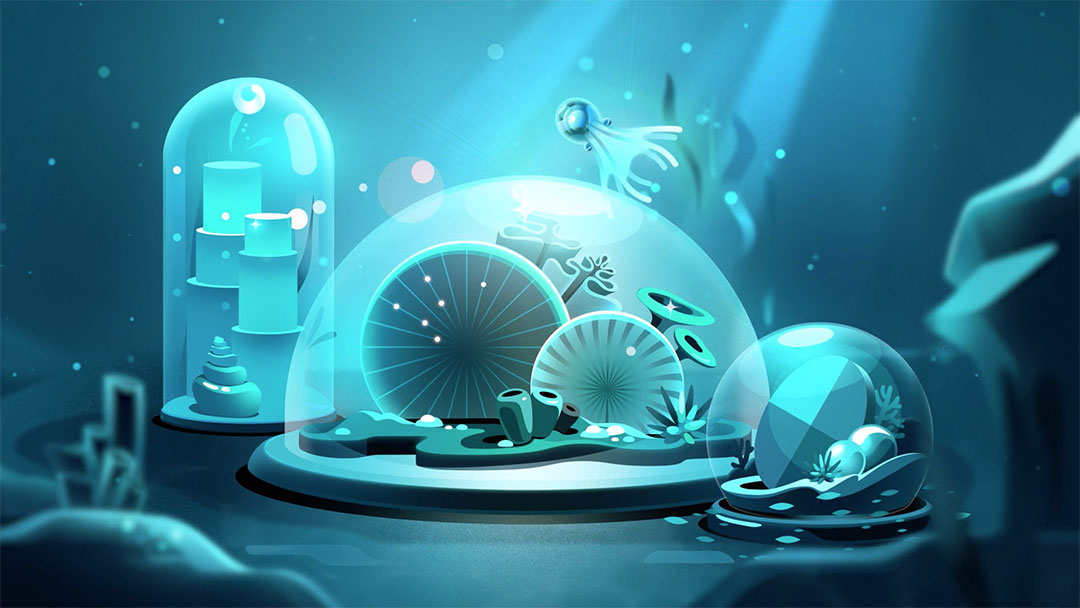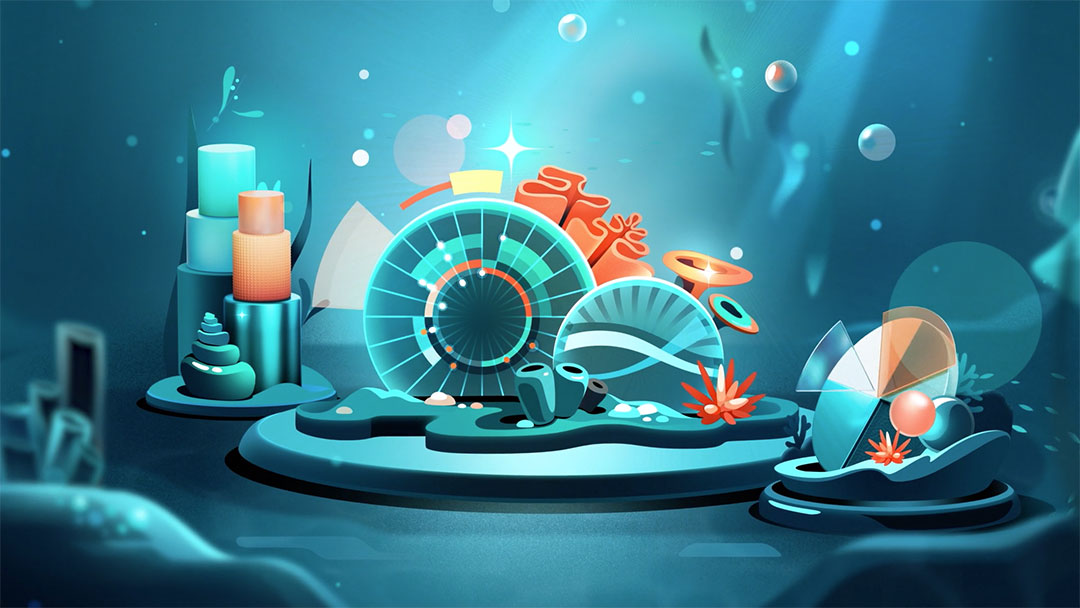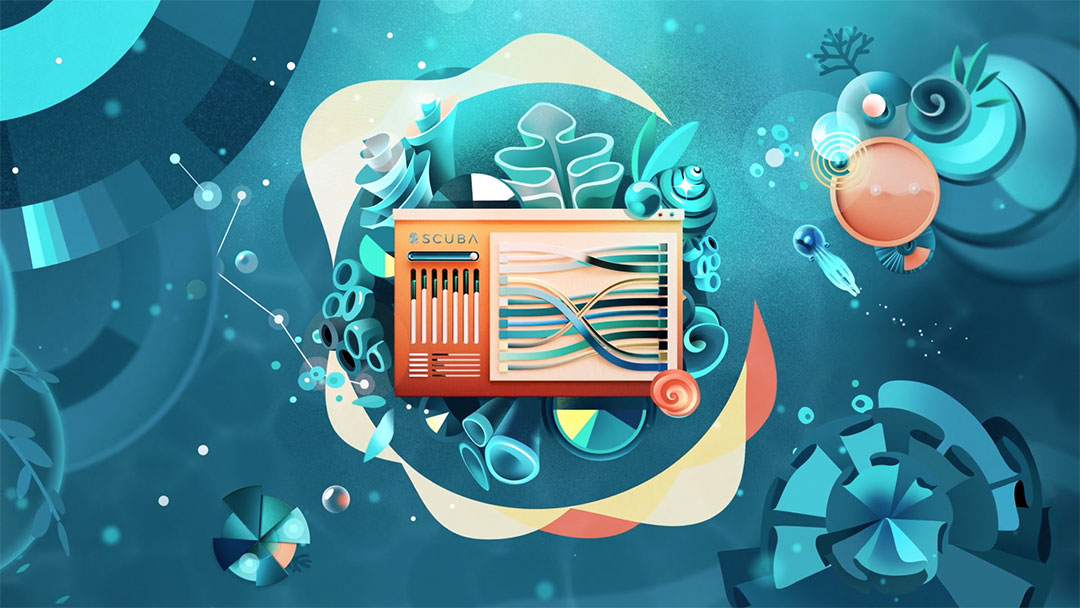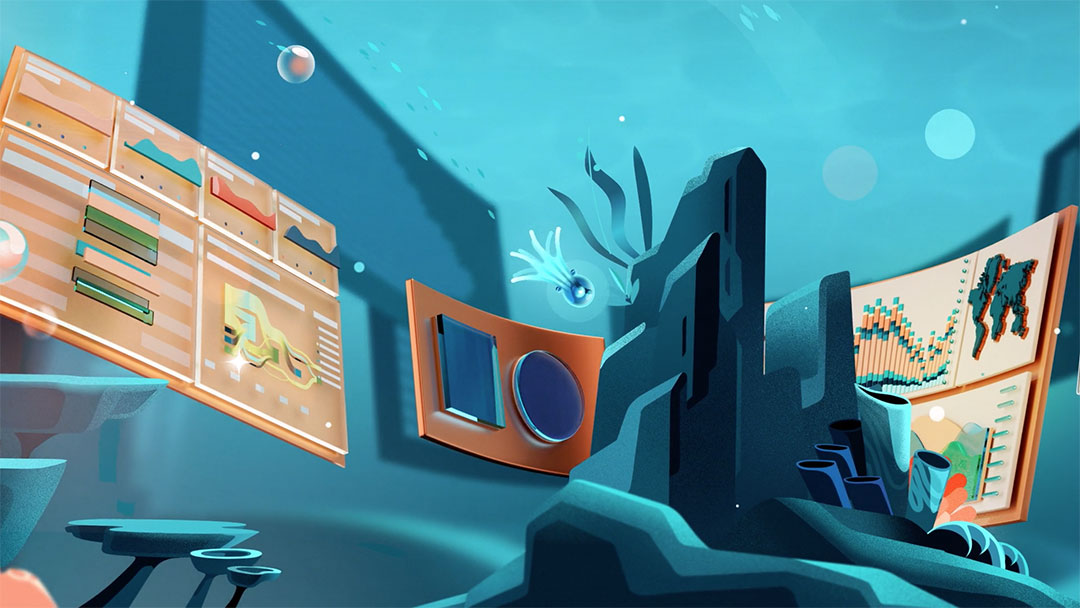 Client: Scuba Analytics
Production: Coat of Arms
Director/Writer: Clara Lehmann
CD/Editor: Jonathan Lacocque
Producer: Grace Lawson, Clara Lehmann, Jonathan Lacocque
Designer/3D Animator: Ryan Butterworth
AD/Illustrator: Haewon Shin
3D designer/Animator: Paige Lu, Roman Bratschi
Animator/Compositor: Latham Arnott
Music: Matt Stanfield
Sound Design/mix: Jenna Coyle
Voiceover: Clara Lehmann