Spectacular Sky Arts Rebrand IDs via MPC
Part of a full rebrand for UK culture-oriented TV channel Sky Arts, these 25-second IDs from MPC in London mix live action and VFX to "visualize the transformation from ordinary to extraordinary through color."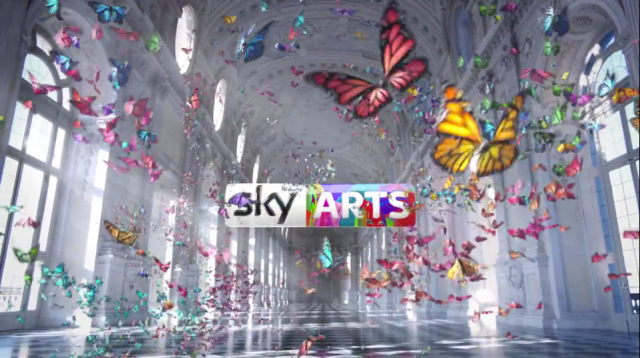 MPC's CG Supervisor, Greg McKneally: "'Dogs' shows a Dalmatian shaking off it's spots and turning into drops of paint. The ident is a combination of smart shooting techniques and complex VFX. The dog, called Chance, was shot in a pure white set build and while the performance was being filmed, the CG team built a replica so that we see a clean white dog when the CG spots animate.
"The paint was a combination of live action elements and CG simulations, which were consolidated to populate the white space with complete control and direction.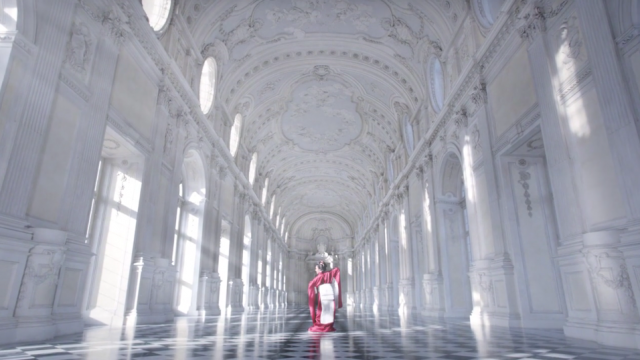 "'Butterflies' was created using a seamless transition from the actress to a swarm of beautiful Monarch butterflies. While the CG butterflies were based on real examples from extensive research, the colors were altered to align with the new Sky Arts branding.
"The spot was shot in the striking scenery of Kings Palace in Turin and the swarm was created with a bespoke simulation in Houdini which was enhanced with individually animated hero butterflies."
Watch the making of:

Final spots:

Client: Sky Arts
Agency: Sky Creative
Director Creative and Brand: Liz Darran
Executive Creative Director: Simon Buglione
Creative Director Design: Ceri Sampson
Design Director: Alex Haley
Designer: Hywel Williams
Director: Adam Wells at gotgotneed
Producer: Sue Dhaliwal
Music and Sound Design: BXFTYS
Rebrand Controller: Lydia Goomansingh
Design Manager: Toasty Kunheim
Shoot Producer: Rupert Style
VFX: MPC
VFX Producer: Amy Richardson
3D Lead: Greg McKneally
2D Lead – Marcus Dryden
Colorist: Richard Fearon