Spinning Up "The Wheel" for the Volkswagen ID.4
With roots extending back as far as 1833, the zoetrope continues to cast a spell over creatives and consumers alike, with this intricate and elegant spot for VW's new ID.4 EV serving as a showcase for seven versions.
Directed by Rogue Films' Sam Brown thru agency Johannes Leonardo with The Mill providing VFX and post, the spot positions Volkswagen's ID.4 electric vehicle as the lasted evolution of the wheel.
The Mill creative director Wes: "Sam Brown's treatment required us to design
a spherical zoetrope to be 3D printed and filmed on set. This is the seventh zoetrope, which represents a world ruled by gas-guzzling automobiles.
"One of the challenges was working out how many sections we could fit into this zoetrope, so that when it is spinning, the cars animate at the right speed and with the right distance between them.
"Fellow creative director Jorge Montiel was charged with bringing this concept to life and creating a zoetrope that animated in an engaging way. He built and rendered it in 3D.
"When Sam was happy with how it animated up to running speed, it was then handed over to the art department in Prague. They had the tricky task of constructing the model so that it would endure being spun at high speed."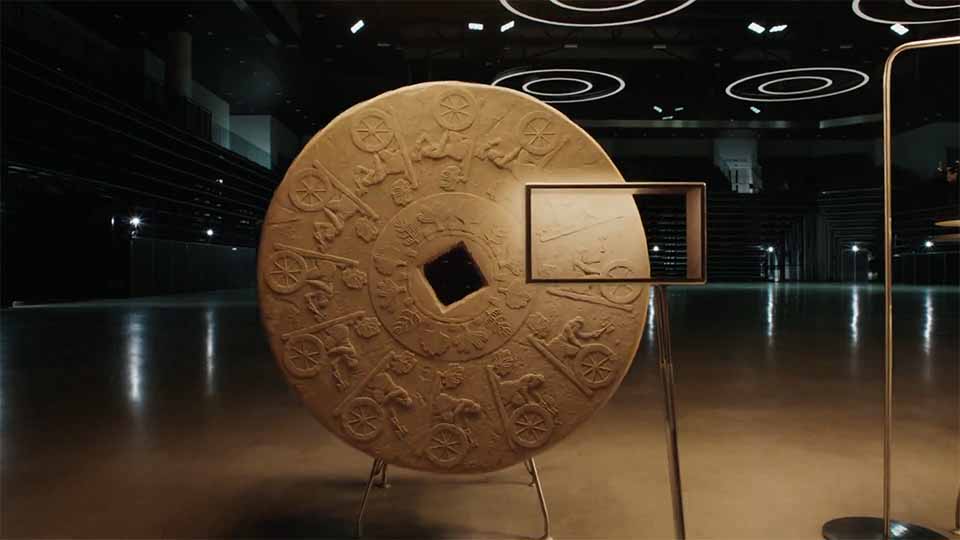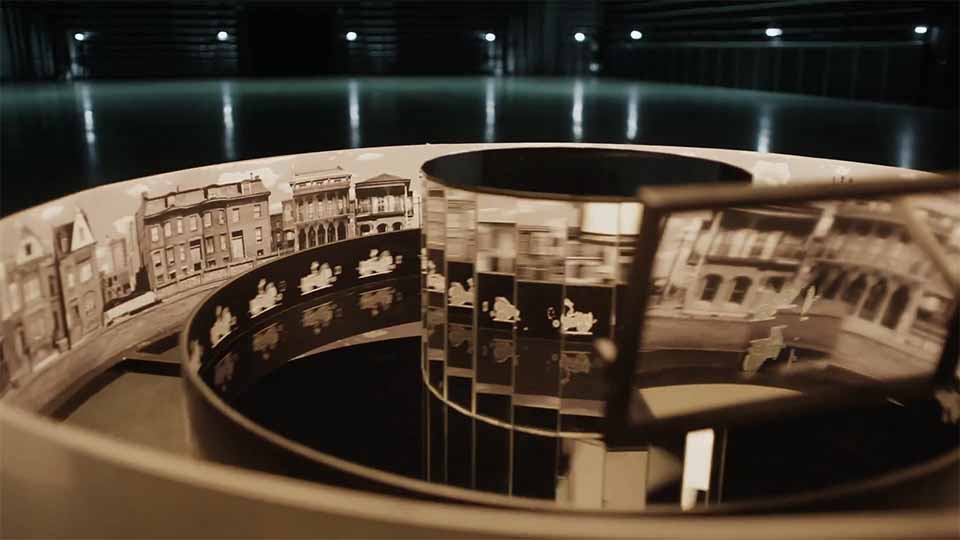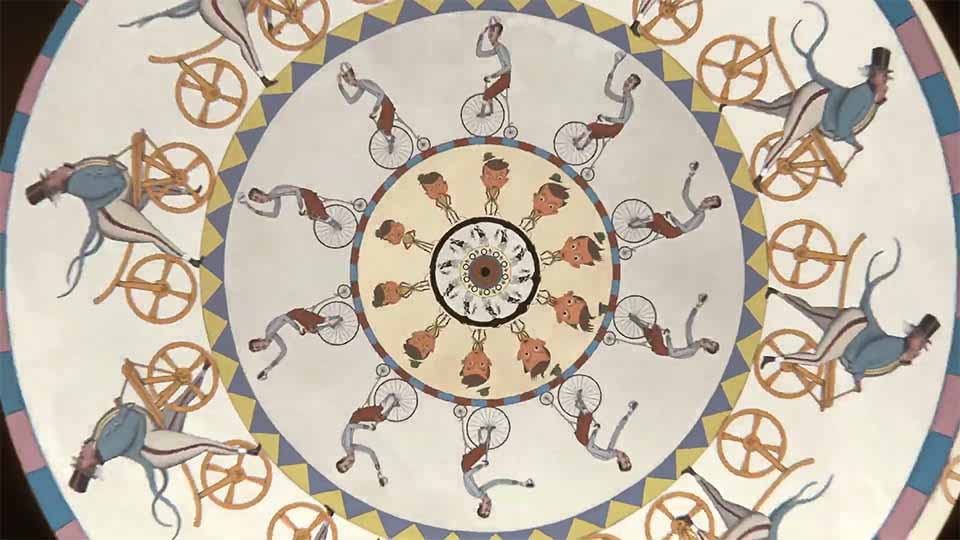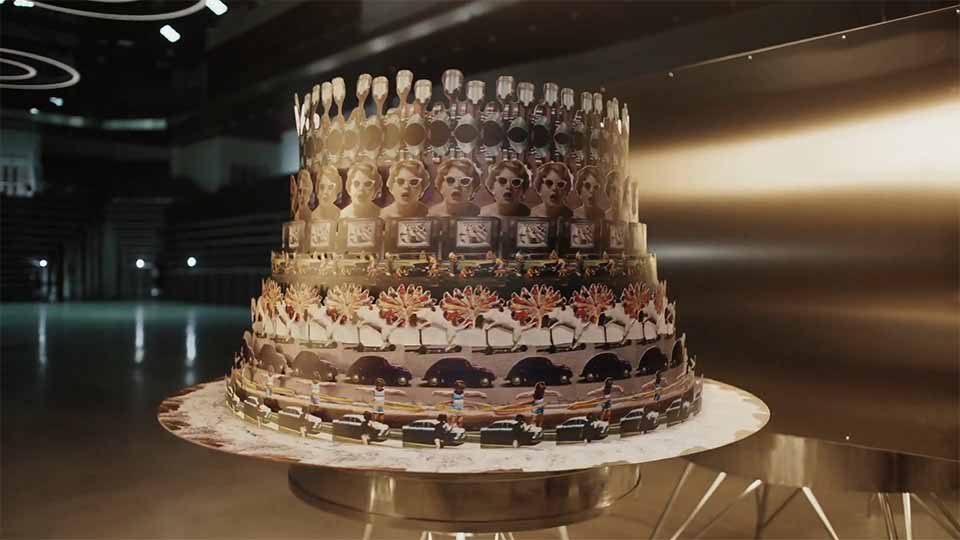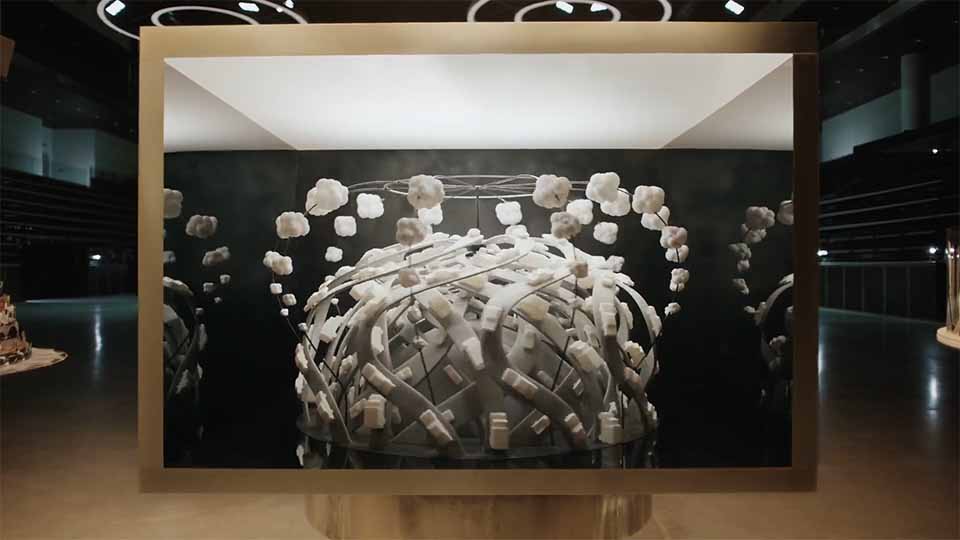 Client: Volkswagen
Agency: Johannes Leonardo
Executive Producer: Rebecca O'Neill
Associate Producer: Haley Harris
Chief Creative Officer: Jan Jacobs, Leo Premutico
Creative Director: Kevin Watkins, Jono Flannery
Copywriter: Patrick Wells
Art Director: Iwona Usakiewicz
Production: Rogue Films
Director: Sam Brown
Executive Producer: Doug Halbert
Producer: Polly Ruskin
DoP: Sebastien Blenkov
VFX Production: The Mill
Executive Producer: Chris Allen, Clairellen Wallin
Producer: Mia Saunders, Shannon Botts
Production Coordinator: Judit Jakli
Production Supervisor: Julia Paskert
VFX Creative: The Mill
Creative Director: Jorge Montiel, Wes
Shoot Supervisor: Wes
2D Lead Artist: Gary Driver
3D Lead Artist: Ben Blundell
2D Artist: Thiago Dantas, Pete Atack, Kristian Reyes-Cabrera, Charles Dockerill, Ant Walsham, Didem Ergor, Fabien Coupez, Anne Trotman
3D Artist: Laurie Estampes, Joe Besagni
Finish Artist: Rich Watson, Holly McLean, Jeanette Eiternes
Design: David Rowley, Kevan Lee
Color: The Mill
Colorist: Seamus O'Keane, Thomas Mangham
Executive Producer, Colour: Charlie Morris
Color Producer: Evan Baur