Toyota "Start Your Impossible – Lily Rice" (Directors Cut)
Thanks to the scale and emotion of this Toyota spot from director Rune Milton (with VFX by Copenhagen's TGBVFX and Mikael Balle VFX), UK teen Lilly Rice's quest to boost the profile of WCMX (wheelchair motor cross) just leaped into the mainstream.
Director Rune Milton reveals how the transcendent wide shot of Rice seen below was shot in a former soviet transit terminal in Kiev: "I knew that I wanted to shoot there, but's it's basically functioning as a bus graveyard now.
"1,200 busses with no wheels. We had to drag out 700 of them one by one and remove the rest in post (a bit of a nightmare :).
"And I altered the location both practically by building those pillars and in post by removing a huge pillar in the middle. I wanted it to be a more abstract space.
"On one hand, it's 'her mind', on the other hand, it has elements of what will become the stadium in her dream. The light rays are real, we hazed it up."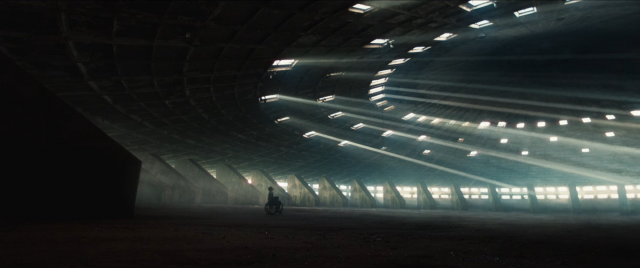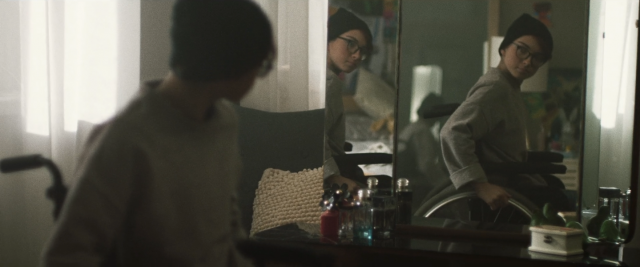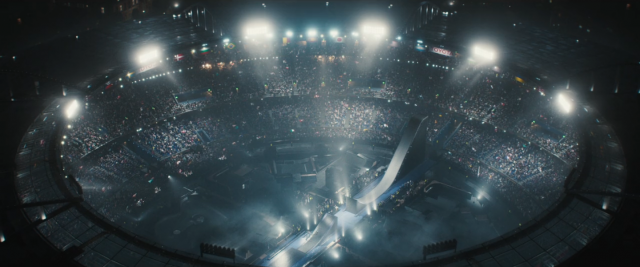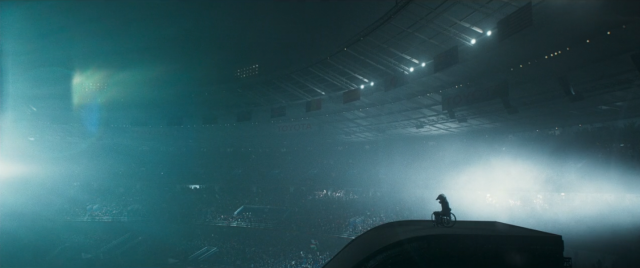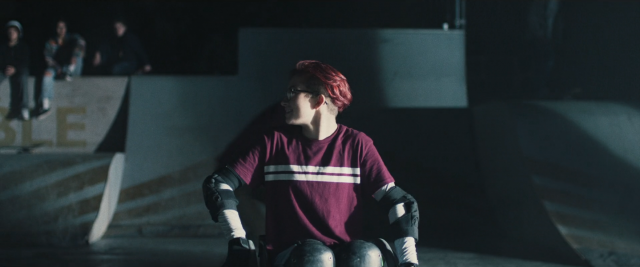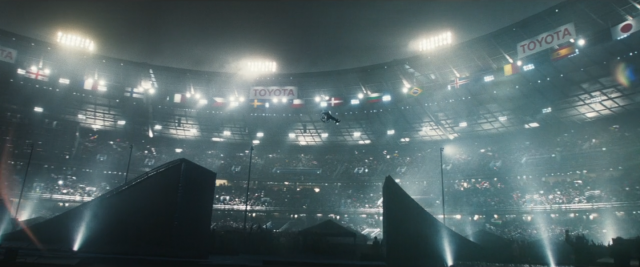 Client: Toyota
Agency: Saatchi & Saatchi LA
Chief Creative Officer: Jason Schragger
Executive Creative Director: Fabio Costa
Associate Creative Director: Alice Blastorah
Senior Creative Copywriter: Britt Wilen
Production Company: Revolver Films
Director: Rune Milton
Cinematographer: Paul Meyers
Executive Producer: Richard Cureton, Luc Frappier
Producer: Peter Oade
Production Services KIEV: Toy Pictures
Executive Producer: Dima Sukhanova
Line Producer: Nataly Trofimova
1st Asst Director: Grits Makarenko
Production Services ROME: Dude Films
Executive Producer: Claudio Pintus
Producer: Deborah Rubertelli
VFX: TGBVFX
Lead VFX Supervisor, Compositing, 3D & Grading: Mikael Balle @ Mikael Balle VFX
Post Producer: Christina Jaeger
3D Lead/On-set Supervisor: Christian Sjostedt
3D Artist: Alex Oddbratt, Simon Bergstrand, Esben Bjerring, Kim Fersling
Compositor: Thomas Banner, Simon Sandin, Andreas Nilsson, Melissa Sjostedt, Alexander Schepelern
Editing: Crispin Struthers, Freddie Smith
Sound Design: Kevin Koch