Bif Drop Shy Luv "Shock Horror, feat. Jones"
Mill+ directors bif dispatch electro-pop duo Shy Luv and their CG clones "on a provocative and elegant quest for love, as if they were puppets traveling through a surreal landscape."
bif: "In terms of the overall art direction, we set out to create a strong surrealist contrast between the pristine blue sky and the characters which are seen falling through it; creating an iconic dreamlike world in the process."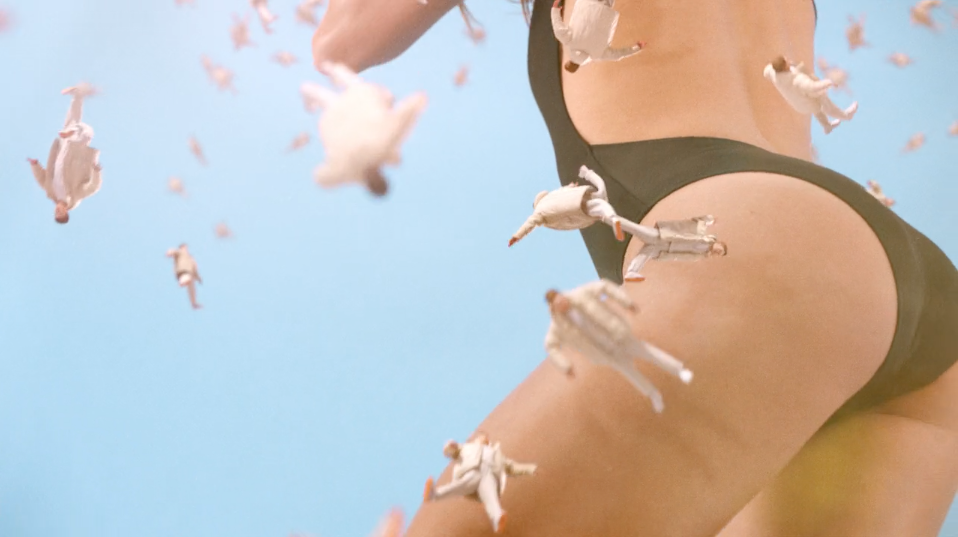 "This project provided us with the opportunity to experiment with more traditional VFX techniques alongside new methods.
"Only 30% of the shots are in-camera, the challenge was to ensure that whilst the forms of the 3D models transform throughout the promo, their essence remained the same.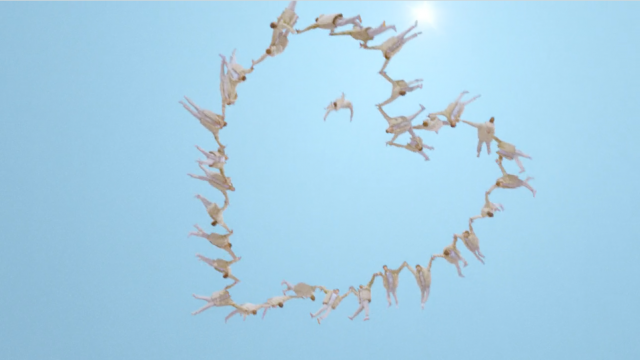 "Using the latest photogrammetry scanning equipment we were able to recreate a perfect 3D model of each character.
"Most of the complex and dynamic movements which are achieved in the film were created using classic simulation methods but, having created such accurate 3D models, we were able to maintain a sense of hyperrealism."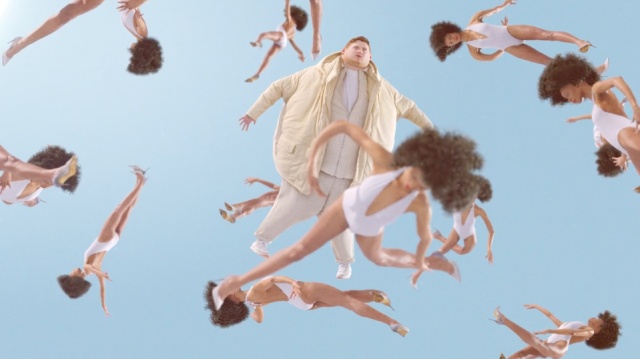 Label: Black Butter Records
Agency: Riff Raff
Executive Producer: Natalie Arnett
Production Company: Mill+
Director: bif
Producer: Rebecca Perry
VFX & Design
VFX & Design: The Mill
2D Artists: Rebecca Clay, George Cressey
Digital Scanning Company: Metapixel
Color: The Mill
Colorist: Mick Vincent