Björk "Notget" VFX Breakdown
Have a look at the intricate and seamlessly integrated CG created by South Africa's Wicked Pixels for the official music video for Björk's "Notget" track which follows the VR video released earlier this year.
Creative director and CGI artist Gavin Coetzee: "I worked closely with Warren and Nick from W&N studio to bring this piece to life over the last few months. We started with a lot of experimenting in 3D, exploring the themes of death and decay, transformation and rebirth.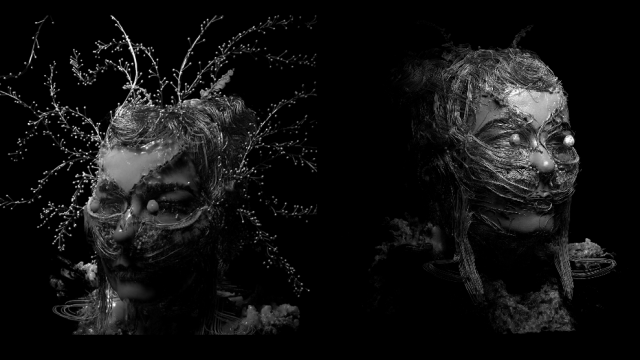 "Bjork fell in love with the organic/biological tests we had done early on and we set out to build on this theme.
"We used Maya and V-ray as our rendering platform and Houdini to generate the detailed growth systems. Many thanks to W&N and Bjork for the opportunity to run wild and create something rad."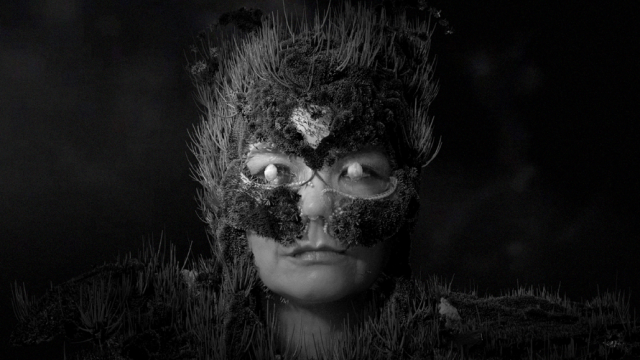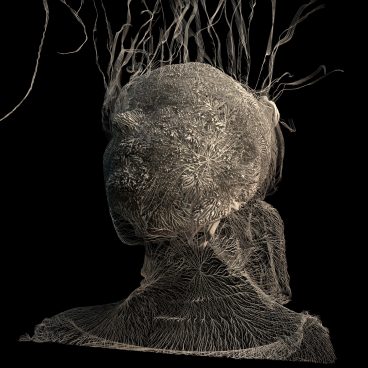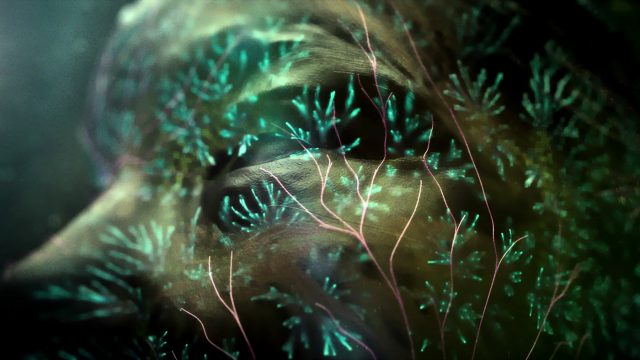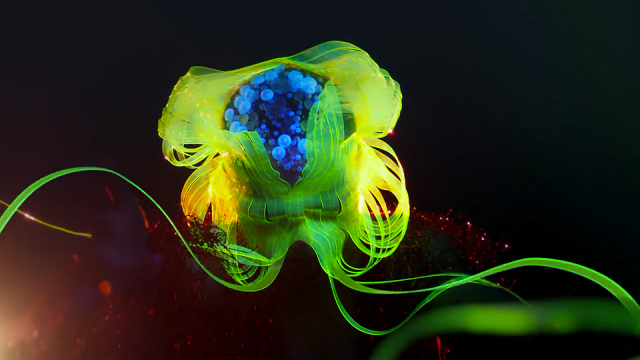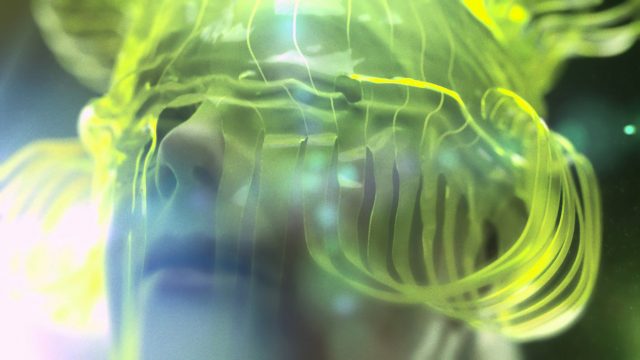 Watch the finished "Notget" video:
directed – by warren du preez & nick thornton jones
creative direction & masks – by björk & james merry
cgi & vfx creative – wicked pixels
cgi & vfx creative director and cgi artist – gavin coetzee
produced – by campbell beaton
2d flame – framestore london
d.o.p. – john mathieson
editor – owen oppenheimer @ the quarry
colourist – simona cristea @ rushes
production design – josephe bennett
make up – andrew gallimore @ clm
hair – martin cullen @ streeters
Music in VFX breakdown: Rival Consoles – 3 Chords