Bloody Good Period "Typically" by Anna Ginsburg and Caitlin McCarthy
UK charity Bloody Good Period takes on period shame for Menstrual Hygiene Day 2021 with a no-holds-barred animated film directed by Strange Beast roster-mates Anna Ginsburg and Caitlin McCarthy thru Mother London.
Caitlin McCarthy: "Something that was a really fun challenge was pushing things to the extreme. Anna and I were cracking up at some of the stuff we were pitching (case in point: the tampon swing over the head) but thankfully the agency team at Mother was really receptive to even our most bizarre ideas.
"Also getting the color of the blood to sit in the sweet spot between cartoon and grossly realistic was a challenge! Lots of hex codes got bandied about until we were happy."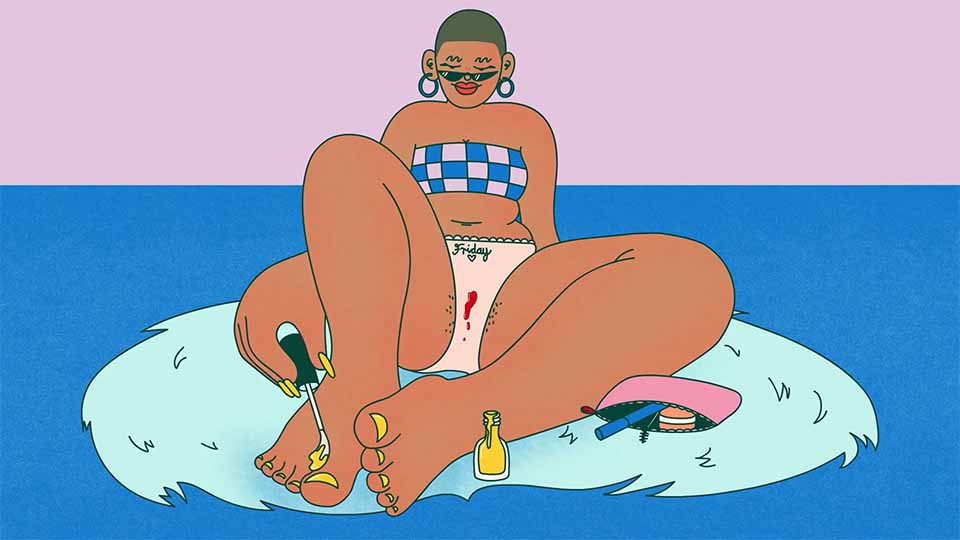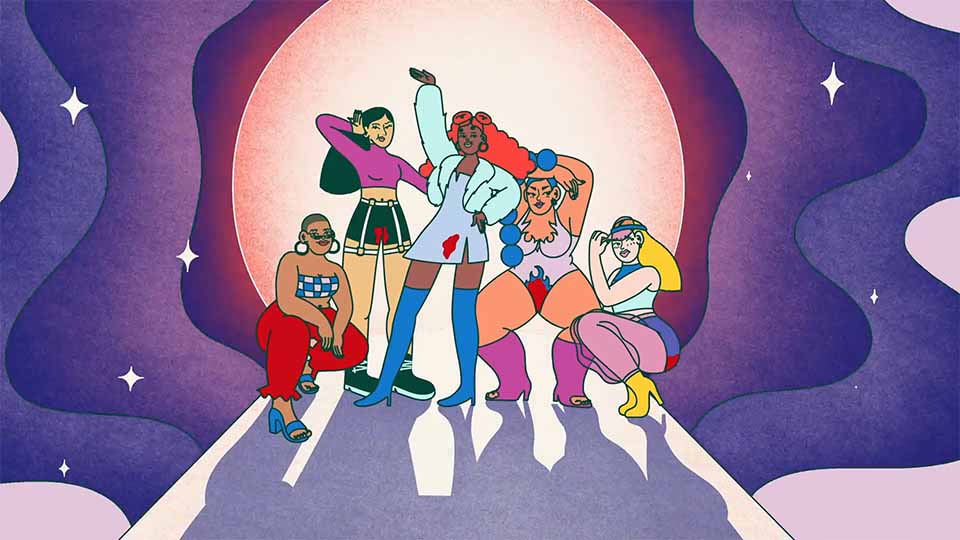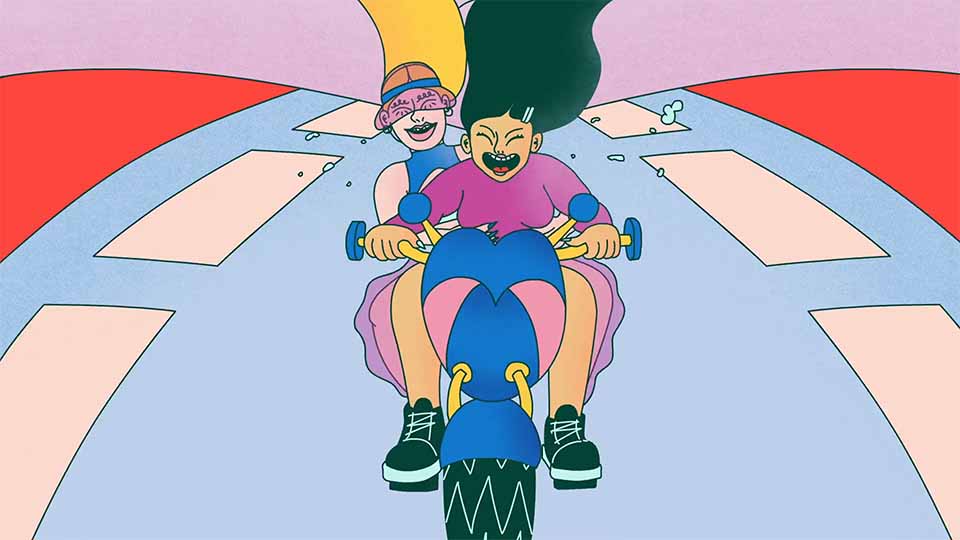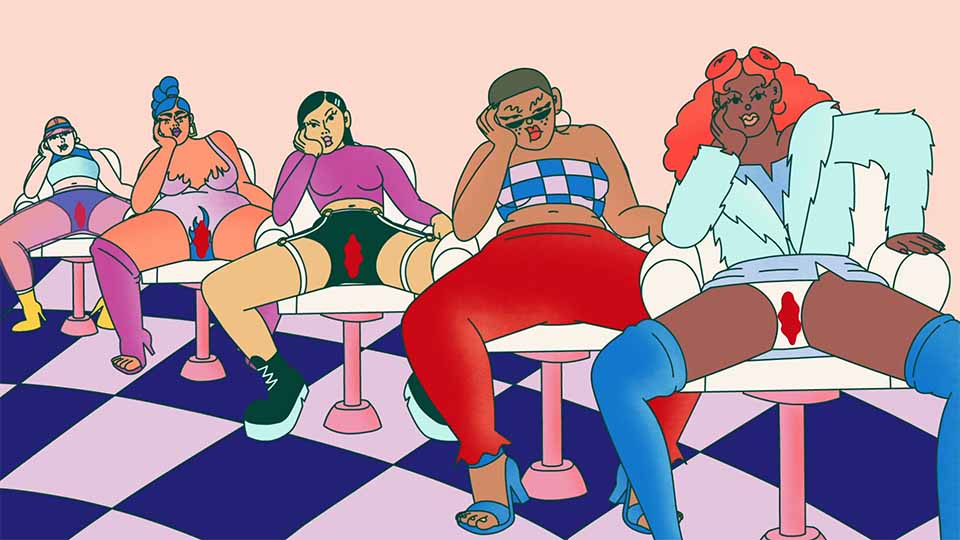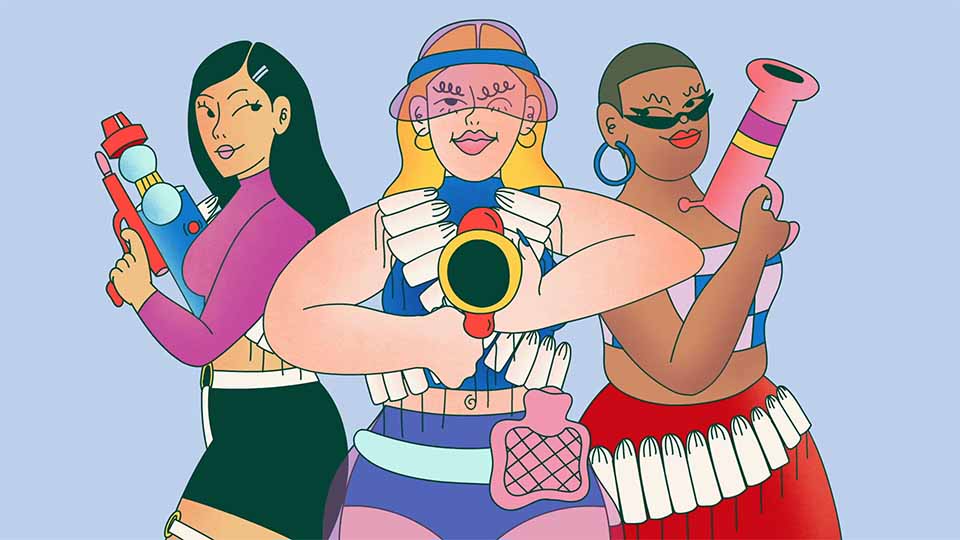 Client: Bloody Good Period
Agency: Mother
Production: Strange Beast
Director: Anna Ginsburg, Caitlin McCarthy
Executive Producer: Kitty Turley
Producer: Zoe Muslim
Animator: Campbell Hartley, Harriet Gillian, Charlie Lane Bush, Bianca Beneduci Assad, Magnus Atom, Matt Lloyd, Alex Bernas, Olly Montagu, Giulia Frixione
Animation Assistant: Sacha Beeley, Eloise Garlick, Natasha Pollack, Lois De Silva, Lily Shaul, Julian Gallese, George Wheeler, Bug Shepherd-Barron, Daisy Mojave Holland, Inga Ziemele Compositing: Magnus Atom, Matt Lloyd
Music: Chiara Hunter
Arranger: David Etherington
Producer: Sian Rogers
Supervisor: Sian Rogers, Joshua Gibbard
Production: SIREN @ Factory Ltd
Publisher: Universal Publishing
Sound studio: Jungle
Sound engineer: Hannah Webster