Engram: Data Sculpture for Melting Memories
Installed at the Pilevneli Gallery in Istanbul, Refik Anadol's hypnotic Data Sculpture for Melting Memories comprises a five-meter high media wall driven by custom software and explores "the intersection of advanced technology and contemporary art."
"Each work grows out of the artist's impressive experiments with the advanced technology tools provided by the Neuroscape Laboratory at the University of California, San Francisco – a neuroscience center focusing on technology creation and scientific research involving brain function of both healthy and impaired individuals.
"Anadol gathers data on the neural mechanisms of cognitive control from an EEG (electroencephalogram) that measures changes in brain wave activity and provides evidence of how the brain functions over time.
"These data sets constitute the building blocks for the unique algorithms that the artist needs for the multi-dimensional visual structures on display."
"The exhibition's title, Melting Memories, refers to the artist's experience with unexpected interconnections among seminal philosophical works, academic inquiries and artworks that take memory as their principal themes."
Refik Anadol is a media artist, director, and designer born in Istanbul who now lives and works in Los Angeles.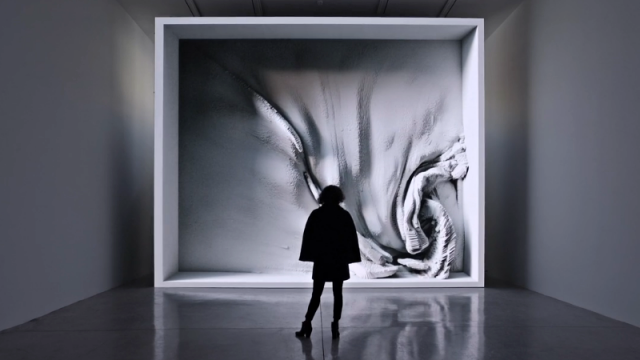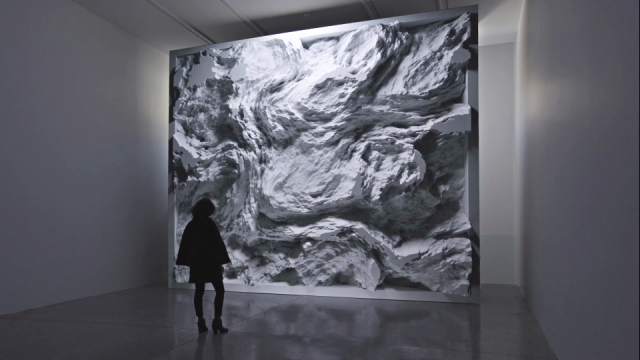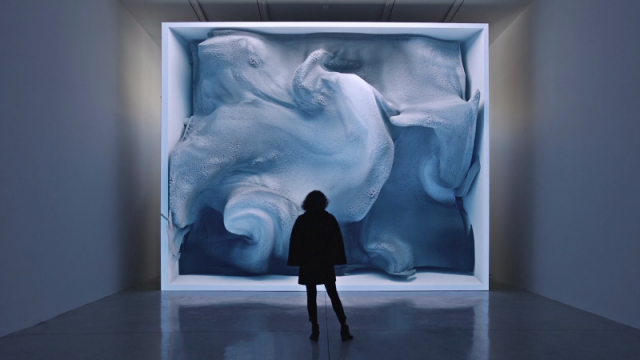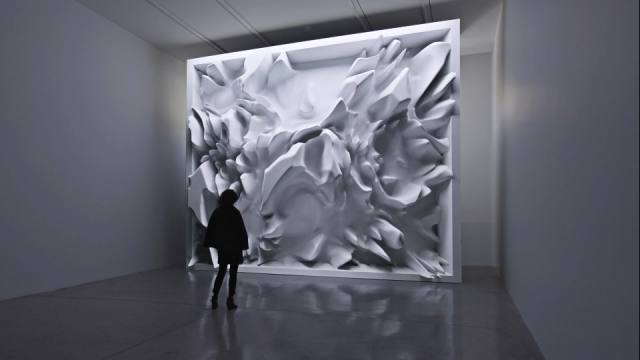 Design/development: Refik Anadol Studio
Custom Software: Kyle McLean
Sound Design: Kerim Karaoglu