FITC Toronto 2020 "What You May Find" by Sarofsky
When FITC had to cancel the 2020 edition of their flagship event in Toronto, the crew and director Erin Sarofsky choose to release the conference titles as a reminder of "What You May Find" at future intersections of design and technology.
The result is an atmospheric retro-future vision that nods to Fritz Lang's "Metropolis" and complements the black and white cinematography with a languid new version of Zager And Evans' 1969 hit "In The Year 2525."
Erin Sarofsky: "It was a very hard process to create a look that resonated as both photo-real and illustrated, and then to make sure it was consistent through all of the different kinds of scenes.
"The key to achieving the look is by mixing in strong design elements, like rays of light, into the scenes. So, some of the lighting is natural to the scene and some is heavily manipulated based on the overall design aesthetic.
"In general, we made sure all of the compositions are super design-driven, while still making sure to tell the story
"We also used a very limited color palette, mostly black and white but occasionally pulling in a metallic tone (copper, gold and gunmetal).
"We found the colorful part became way more impactful when they were used so sparingly. I love it when the colored flower breaks through at the end. It shows that despite this being a somber visual exploration of a dystopian future, there is still hope that nature and individuality will persevere."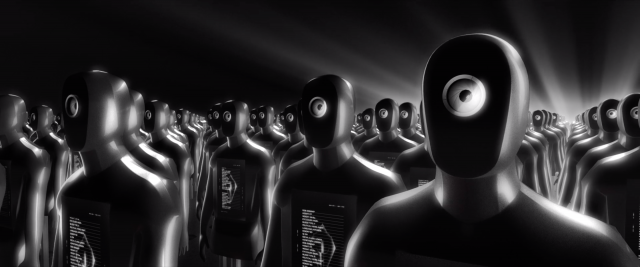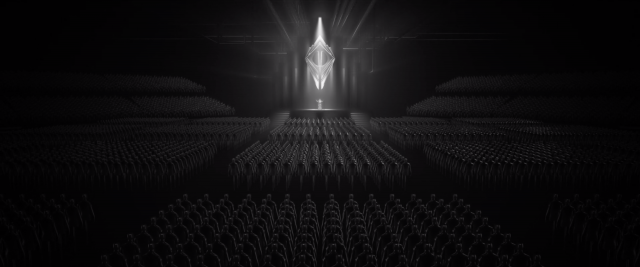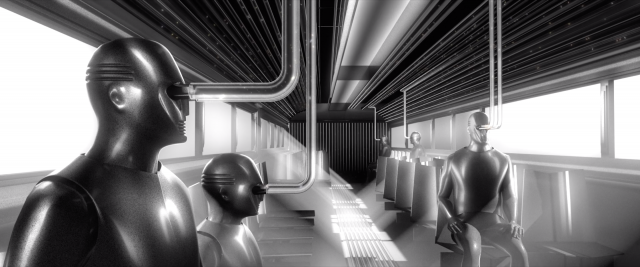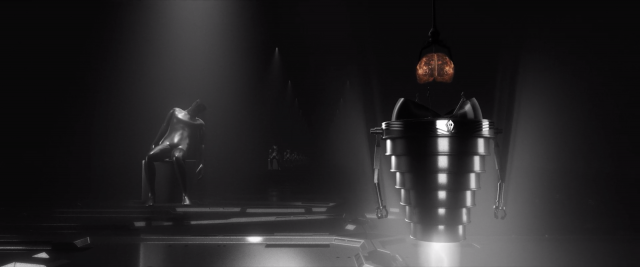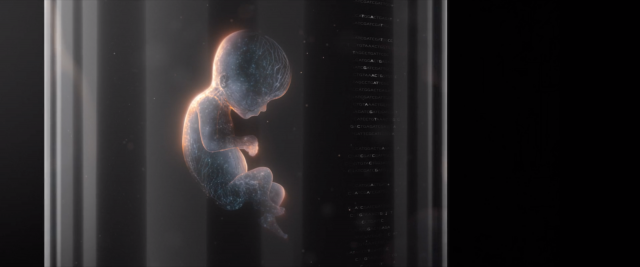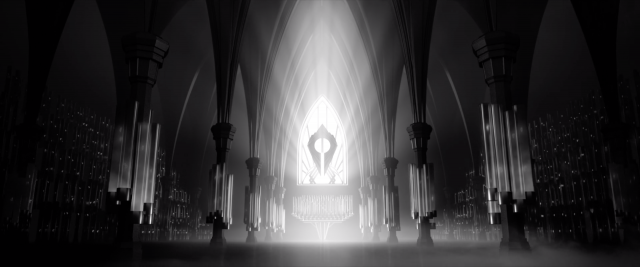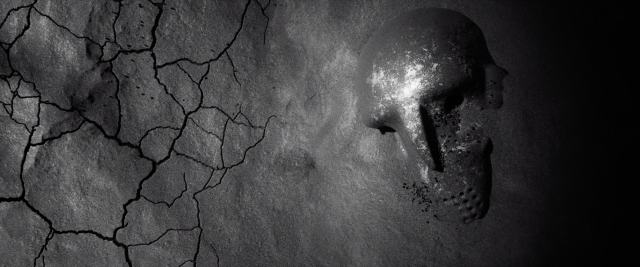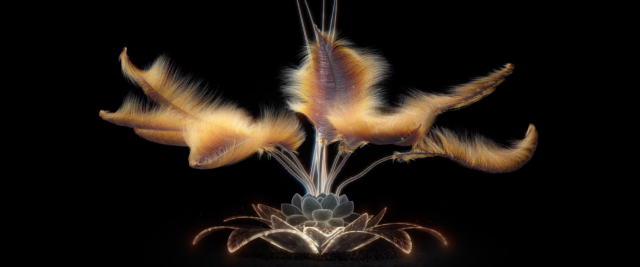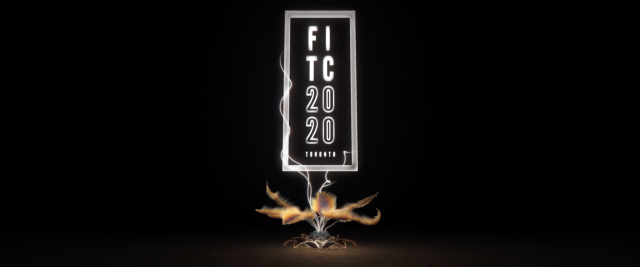 Client: FITC
Production: Sarofsky
Director: Erin Sarofsky
Co-Director: Duarte Elvas
Executive Producer: Steven Anderson
Producer: Kelsey Hynes
Lead Artists: Josh Smiertka, Jake Allen, Tanner Wickware, Matt Miltonberger
Additional Design and Animation: Ally Munro, Griffin Thompson, Andrew Hyden, Dan Moore, Tobi Mattner, Nik Braatz
Additional Contributors: Jamie Gray, Andrew Rosenstein, Mark Galazka, Kenny Albanese
Music Supervision: Groove Guild
Final Mix and Sound Design: Groove Guild
Music Track: "In the Year 2525"
Composer: Richard Evans
Performed by: Jon Notar featuring Jean Rohe
Master Recording: Groove Guild
Toolkit: Adobe Creative Cloud, Maxon Cinema 4D, After Effects