Little Fluffy Clouds on "Building Blueprints for the Skies"
When you imagine your dream motion project, I'll bet it doesn't begin with a dry three-minute script filled with jargon about the future of European air transportation policy.
Created by Bay Area studio Little Fluffy Clouds, "Building Blueprints for the Skies" was commissioned for a conference audience of policy makers, government ministers, air traffic controllers, scientists, and aviation execs.
Instead of bogging down in technicalities, the film features a series of expansive and finely detailed visualizations of the near future to boost engagement while reinforcing the content.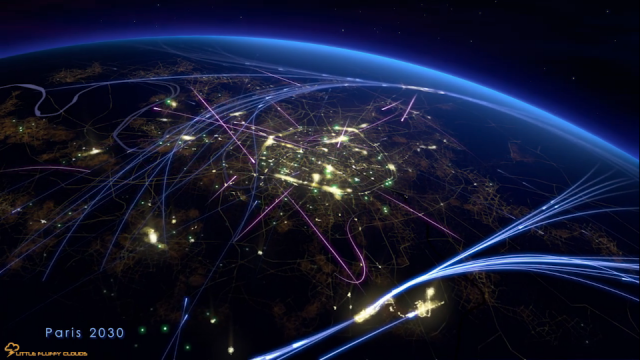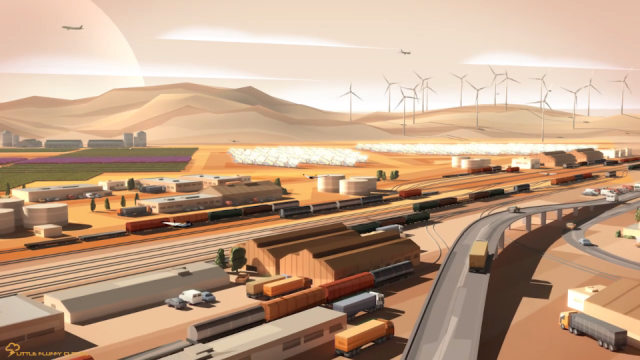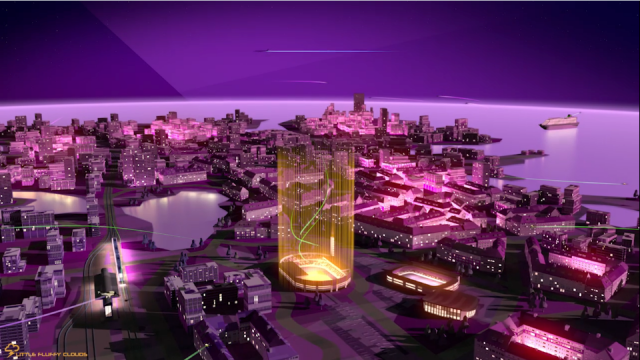 Betsy de Fries, executive producer at Little Fluffy Clouds: "The question we asked ourselves is how we could create a clean clear look that can explain the concept as clearly as 2D motion graphics can but at the same time visualize a world that has a certain amount of realism.
"We decided to create the entire animation in 3D but render out mattes for each element including normal, shadow and depth passes so we could control lighting, coloring and some of the texturing in After Effects.
"We simplified each separate object as much as possible. Cars, buildings and planes were created in very basic shapes.
"Any detail that we needed was drawn in Illustrator and mapped onto these objects including shadow, highlights and reflection elements. Each object ended up being distilled to its essence. The complexity of the image grew as all these elements came together in the scenes."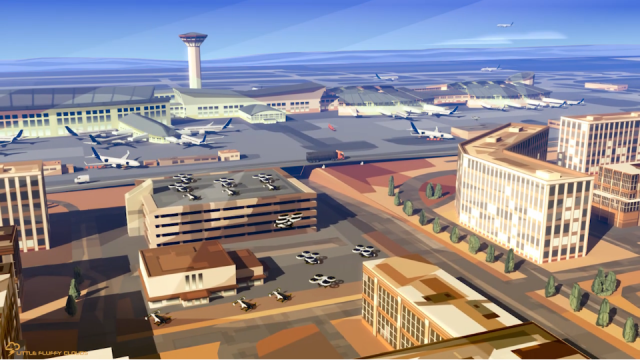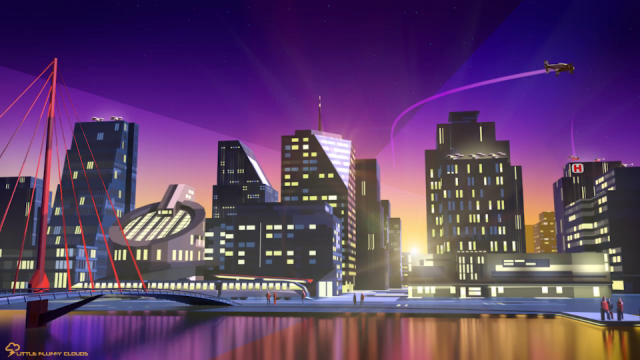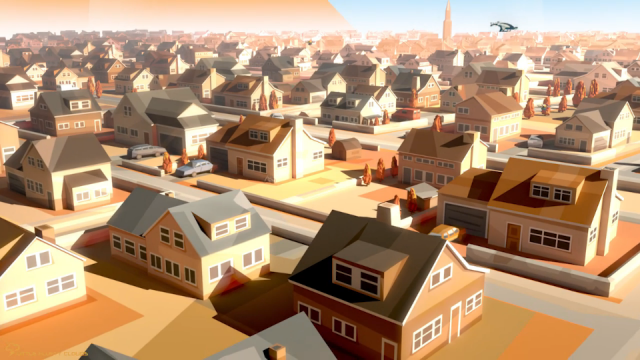 Clients: Airbus-SV, Altiscope, SESAR
Production: Little Fluffy Clouds
Toolkit: Maya 2017, V-Ray, Smedge, Illustrator, Photoshop, After Effects, Trapcode