"FLUX" Light Installation by Collectif SCALE
From the team at TETRO in Paris: "We are pleased to present FLUX, a kinetic light sculpture by Collectif SCALE installed at the Grand Est Region Hotel during the Constellations Festival 2021 in Metz, France.
"Flux is a kinetic light installation. By describing complex twists, the work, composed of lines of light, evolves smoothly over the music and navigates between poetic states and conversely the rhythms of frantic rotations.
"After having tamed video and light in its previous work, Collectif SCALE now explores the world of movement and robotics."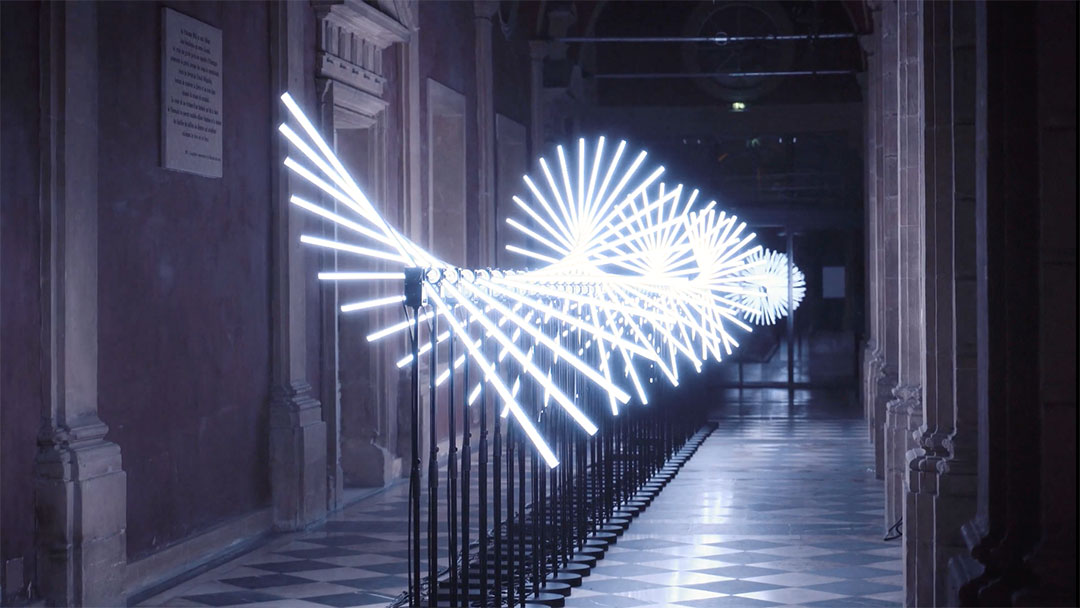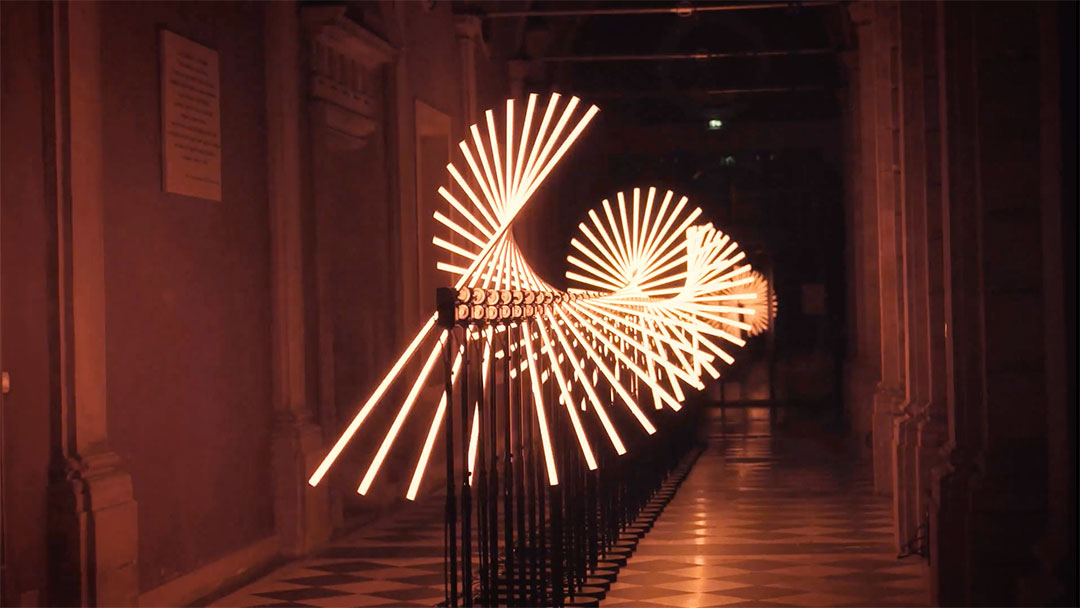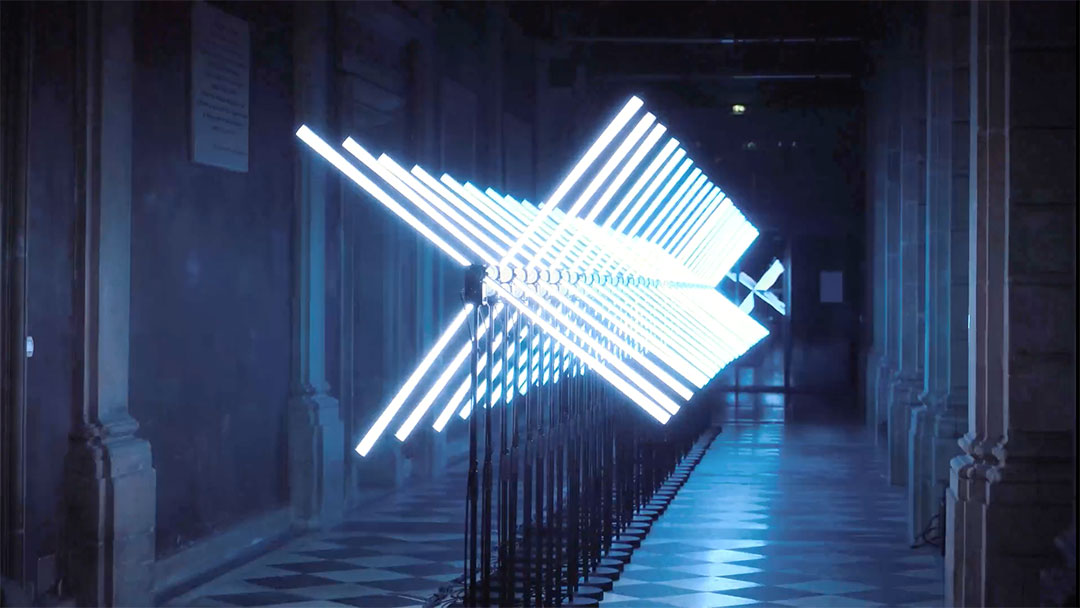 Creation: Collectif SCALE
Production: TETRO + A
In coproduction: the City of Metz and the Grand Est Region Hotel