Framestore Crew "Go Further" for Funding Circle
Partizan director Antoine Bardou-Jacquet and the Framestore VFX crew in London create a mad 60-second rush of coin-operated wonder for UK business lender Funding Circle.
The lead character Captain Galactic was created in CG from an initial sketch from the director then 3D-printed for use in the live action shots and photo-scanned to ensure Framestore's CG model accurately represented the physical model.
Further real-life ride models were also scanned to provide a basis for the CG rides, with the remainder of assets designed and built from scratch in CG.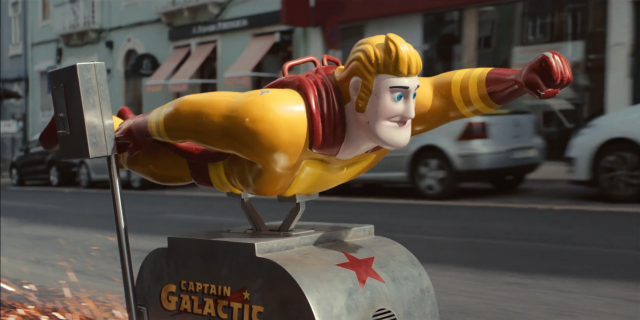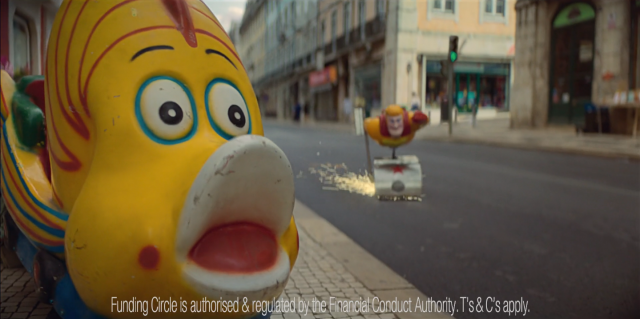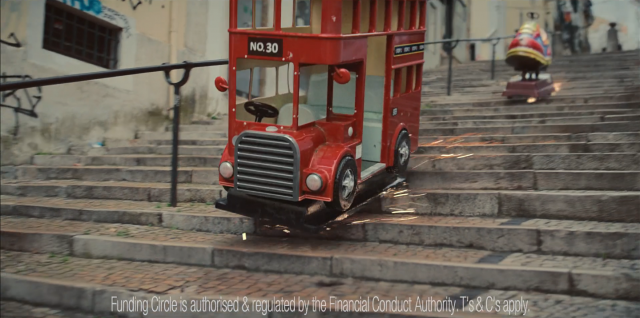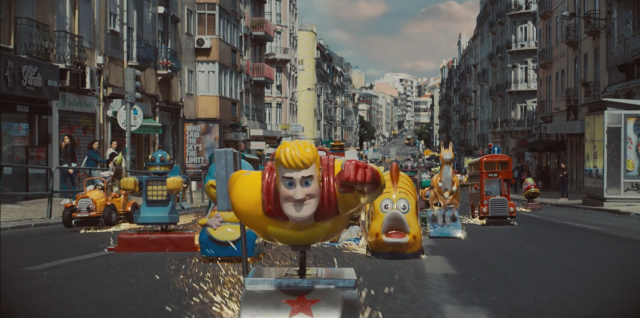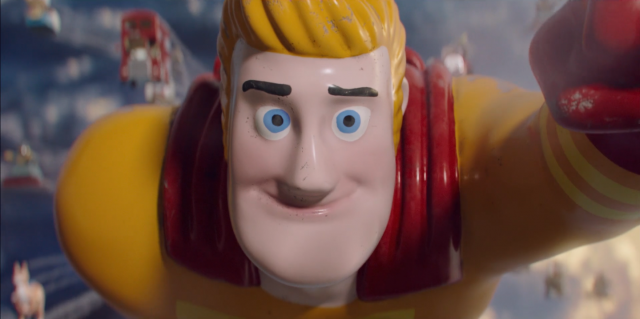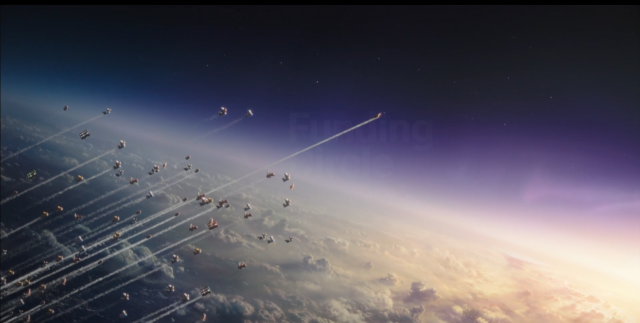 Client: Funding Circle
Agency: Lucky Generals
Producer: Chris Styring
Creative Director: Danny Brooke-Taylor
Creatives: Charlie Hurst, Eddie Fisher
Production: Partizan
Director: Antoine Bardou-Jacquet
Producer: David Stewart
Production Manager: Theo Cassels
VFX: Framestore
Creative Director and VFX Supervisor: Jordi Bares
VFX Shoot Supervision: Jordi Bares, Pedro Sabrosa
CG Lead: Felipe Canfora
2D Lead: Viral Patel
CG: Jordi Bares, Felipe Canfora, Catherine Harris, Tom Martin-Davies, Jules Janaud, David Vandenbroecke, Laura James, Aaron Hunwick, Alice Roseberry-Haynes, Kleisi Begaj, Michael John, Omar Jason, Paola Santoro, Tim Gregson, Mariam Ferrer, Mathias Cadyck, Adam Smith, Bruno Reis Coimbra, Izaak Pardey, Leo Schreiber, David Cattermole
Compositing: Viral Patel, Vanessa DuQuesnay, Pawasut Chatmaleerat, Ned Baker, Kane Herd, Tim Osborne, Ollie Bersey, Chris Redding
Matte Painting: Lee Matthews
Design: Ian Spendloff, Adele Hodges, Sara Teramo
Hiero Editorial: Rich Gao
Roto: Reece McFarlane, Thomas Greenhalgh, Manuel Pintarelli
Senior Producer: Anna MacDonald
Line Producer: Lucy Grist
CG Coordinator: Emma Hughes
Colorist: Steffan Perry
Edit: The Whitehouse
Editor: Russell Icke
Music: Position Music
Composer: Tom Player
Audio: 750mph
Sound Engineer: Sam Robson