Behind Elastic's "Game of Thrones" Oreo Remake
Angus Wall's original 2011 title sequence for HBO's The Game of Thrones has been imitated and spoofed many times but none of those tributes were as technically ambitious or as popular with audiences as this one.
Like the original, this Oreo version was created at LA's Elastic – with creative director Andy Hall and art director Kirk Shintani taking over the director's chair from Wall.
Andy Hall and Kirk Shintani: "One thing we realized very early on was that the cameras play a very important role in giving the GoT main title a specific feel. So we spent time making sure we kept to similar moves.
"Also, it's important to understand you can't just take the original and inject new things into it and expect it to make sense either visually or conceptually.
"By defining our Oreo world, visuals and language first, we were able to apply concepts from the original main title and make them new and unique while maintaining the essence of the original. We added some Game of Thrones to our Oreo world, not the other way around.
"One of the more interesting things about this production was the sheer volume of cookies, crumbs and real Oreos we ended up using. We had 2750 whole Oreos or so, and probably over 20 million crumbs scattered throughout the spot.
"We render with Vray, so we didn't have any issues rendering them, but laying out that many crumbs so it feels natural took a little while to nail.
"We also used over 250 real Oreos in the shop as 'reference' throughout the job. All the artists wanted to make sure we captured every detail of the cookies and cream, and they were strangely very insistent on keeping multiple bags of Oreos at their desks at all times."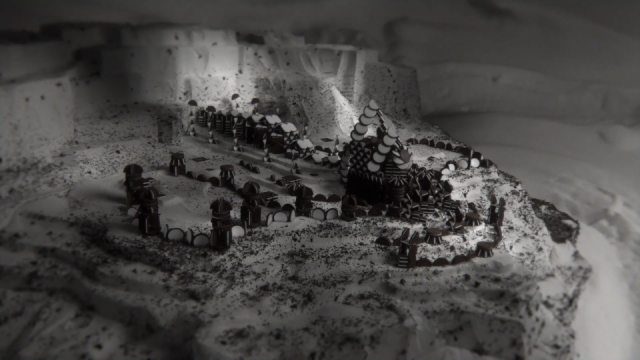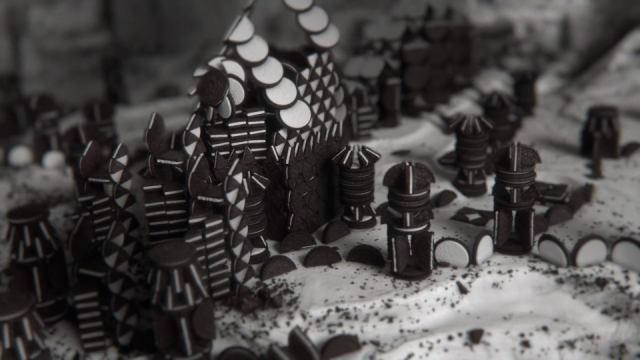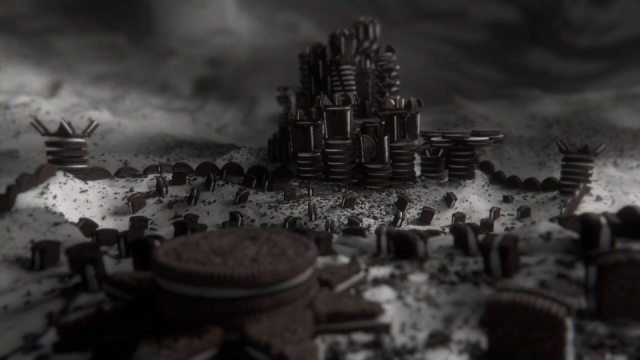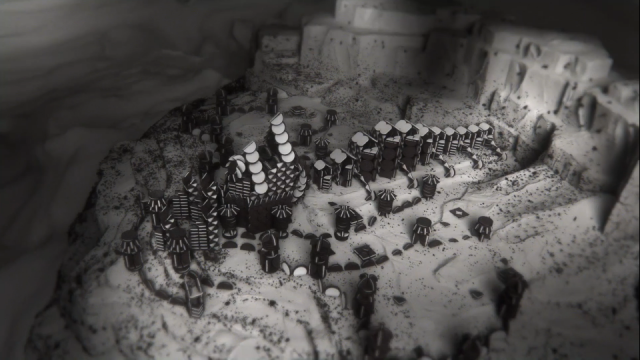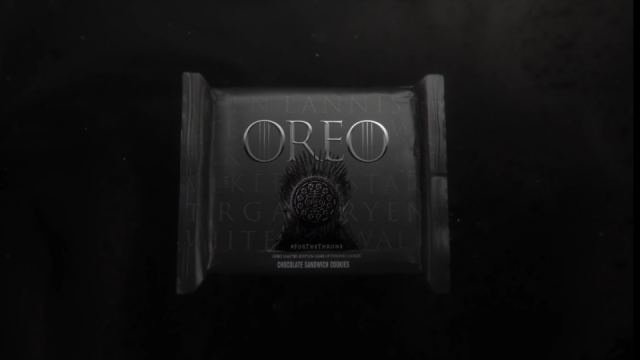 Client: Oreo, HBO
Agency: 360i
Menno Kluin, Chief Creative Officer
Wei Wei Dong, Executive Creative Director
Piper Hickman, Executive Creative Director
Casey Espinoza, Associate Creative Director
Eleni Georgeou, Associate Creative Director
Alexis Budejen, Senior Art Director
Anna Wehr, Senior Copywriter
Jonas Wittenmark, Creative Director
Tobias Carlson, Creative Director
Brian Gartside, Associate Design Director
Carly Salaman, Executive Producer
Production: Elastic
Creative Director: Andy Hall
Art Director: Kirk Shintani
3D Lead: Ian Ruhfass
2D Lead: Maciek Sokalski
Compositors: Daniel Raschko, Andrew Ashton
3D Artists: Aemilia Widodo, Ariana Ziae-Mohseni, Bryan Cox, Dustin Mellum, Evan Mayfield, Jensen Abler, Joe Paniagua, Jose Limon, Mason Dash, Mike Dupree, Paulo deAlmada
Designer: Henry DeLeon
Design / Animation: Lucy Kim
Editor: Rachel Fowler
Producer: Michael Ross
Executive Producer: Luke Colson
Head of Production: Kate Berry
Managing Director: Jennifer Sofio Hall