Givenchy "Antigona Soft" Reveal by Shane Griffin
To celebrate the 10th anniversary of its iconic Antigona handbag, French luxury brand Givenchy commissioned New York artist/director Shane Griffin to unveil the Antigona Soft, a more relaxed version of the original.
Shane Griffin: "The brief was to visualize a transformation from the classic Antigona bag to the new Antigona Soft.
"The challenge was to create an artistic deconstruction and reconstruction between the two, that showcased the luxurious soft leather, and the classic hardware details, with a moment that felt like a symphony of materials, orbiting around the iconic Givenchy handles.
"There were several different technically hurdles to overcome, mainly the transformation moment from rigid object to cloth, while maintaining the metal hardware objects (such as clips, zips, and straps) attached to the fabrics.
"Art directing the cloth shapes for the orbit moment was tough, we used the new angle bind node in TyFlow to create folded wave-like shapes in the fabric, while most other parts were key-framed by hand.
"The soft bag was rigged with bones to create the bending moment toward the end, so it folded over and hung just like the real thing. Redshift was the renderer of choice."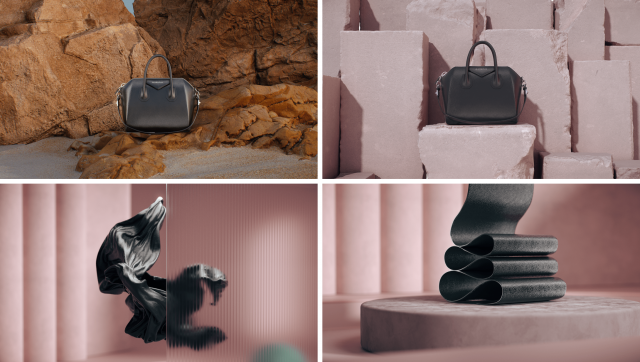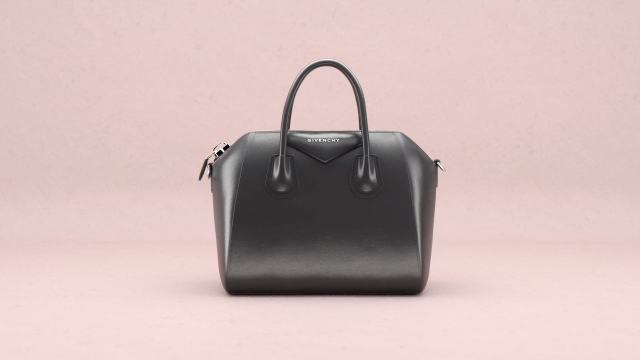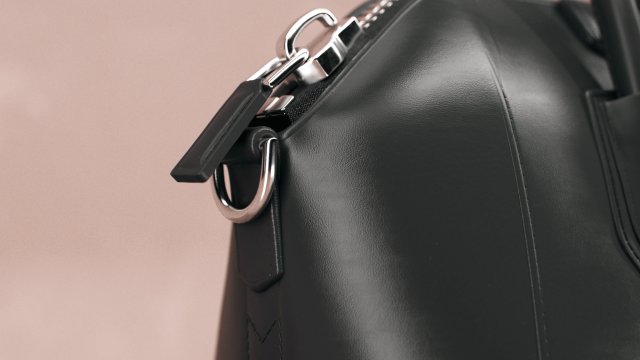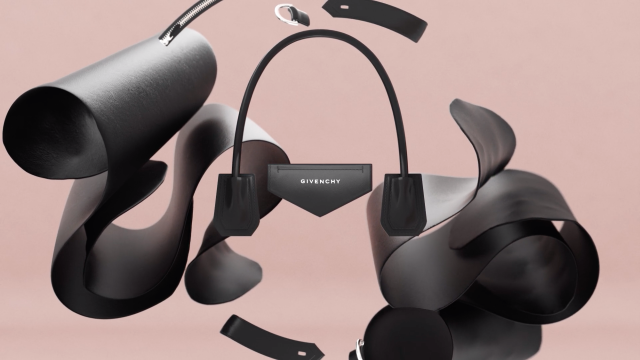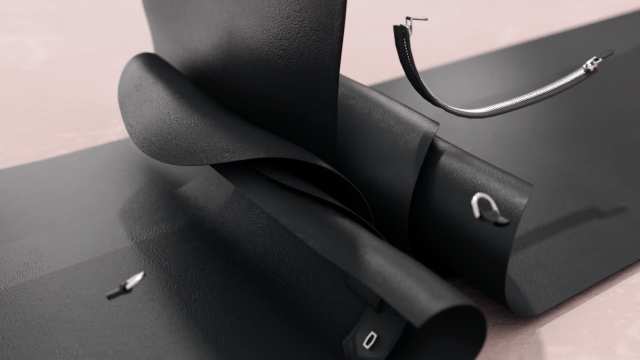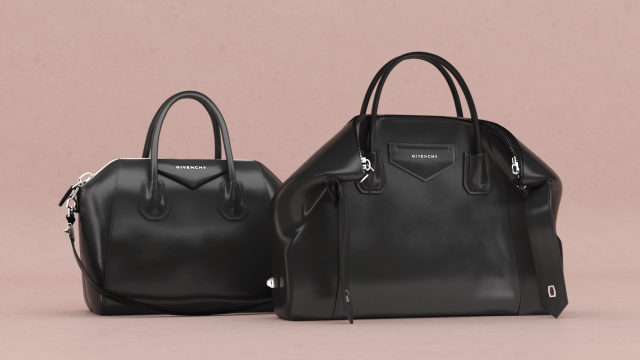 Client: Givenchy
Director/animator: Shane Griffin
Music: Staub Audio