Glen Keane Directs Kobe Bryant's "Dear Basketball"
Glen Keane left Walt Disney Feature Animation in 2012 after a 38-year run creating some of the most recognized characters in pop culture including the Little Mermaid, Pocahontas, Aladdin, the Beast, and Tarzan.
The newest project from his West Hollywood company Glen Keane Productions is "Dear Basketball."
Recently short-listed for an Academy Award, the film is based on the 2015 poem by Kobe Bryant and powered by an soaring and emotional score by John Williams, the first by the legendary composer for a short film.
Glen Keane: "'Dear Basketball' is extremely personal to me not only because of the trust Kobe placed in us to illustrate a story so close to his heart, but this film is about the wondrous possibilities that can result when we let our childhood dreams become our adult realities."
Kobe Bryant: "As a genuine fan of animation, I'm still completely in awe of the fact Glen Keane and John Williams agreed to work on this project. I am beyond grateful for their participation, without which none of this would even be possible."
Produced for Verizon's go90 streaming video service in partnership with Granity Studios and Believe Entertainment Group.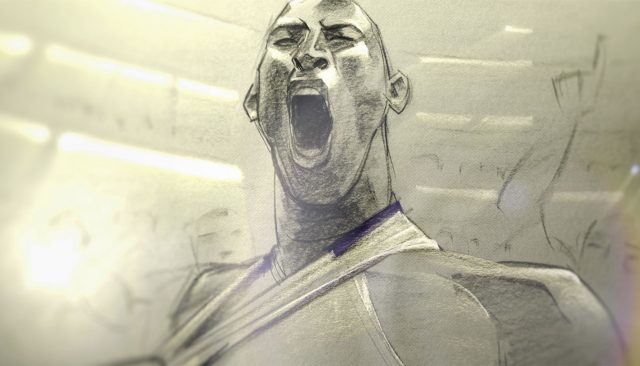 Production: Glen Keane Productions
Director: Glen Keane
Screenwriter: Kobe Bryant
Production Designer: Max Keane
Executive Producer: Kobe Bryant
Producer: Gennie Rim
Co-Executive Producer: Andrea Fairchild, Molly Carter, Dan Goodman, Bill Masterson