Ingrid Michaelson "Merry Christmas, Happy New Year (Feat. Zooey Deschanel)" by Andrea Love and Phoebe Wahl
Hornet director and woolly stop-motion specialist Andrea Love sets out to make "the cutest, coziest, warmest video ever" for a holiday duet by Emmy-nominee Ingrid Michaelson and actress/musician/songwriter Zooey Deschanel.
The film, about two woodland creatures searching for the perfect Christmas tree, was created over a three-month schedule based on designs and illustrations by co-director Phoebe Wahl.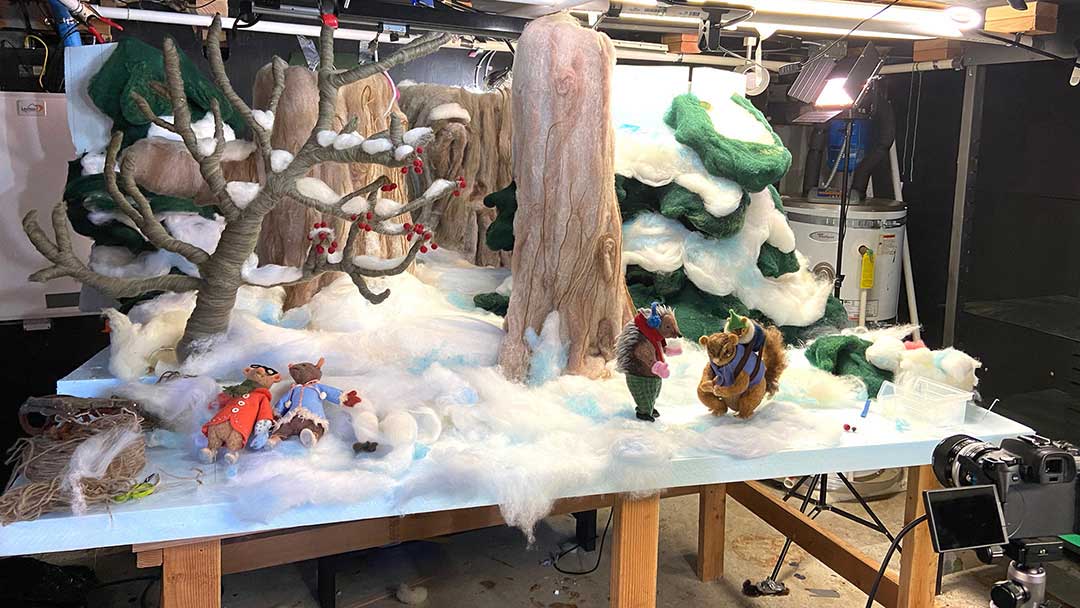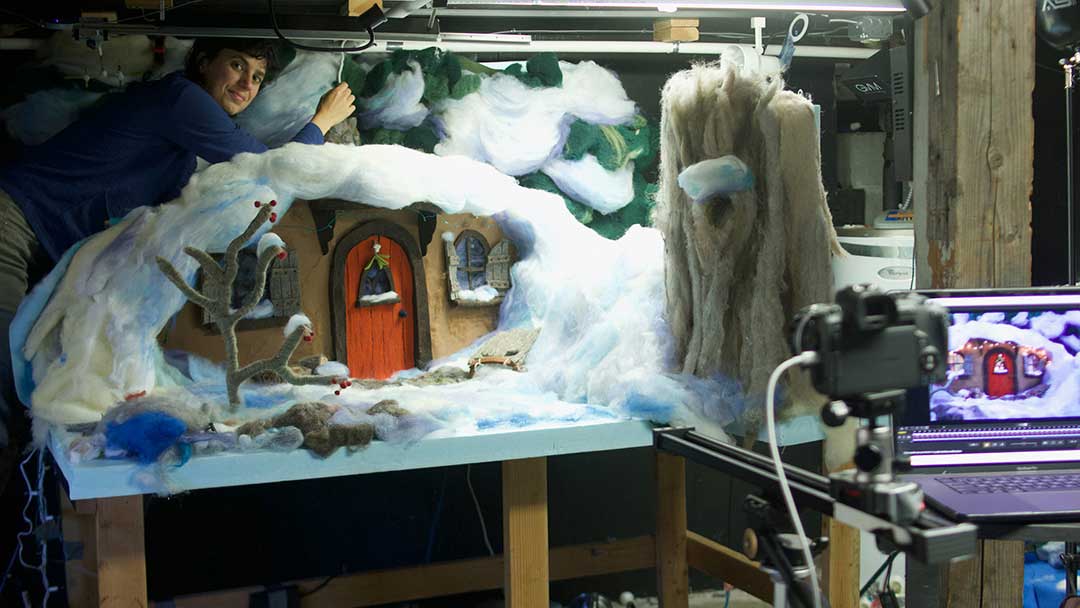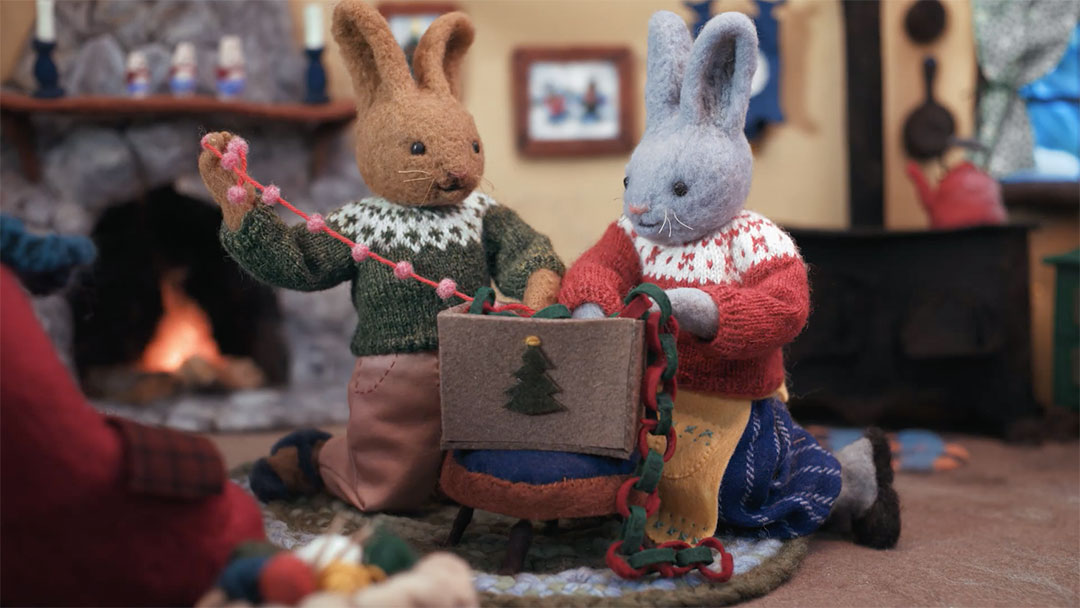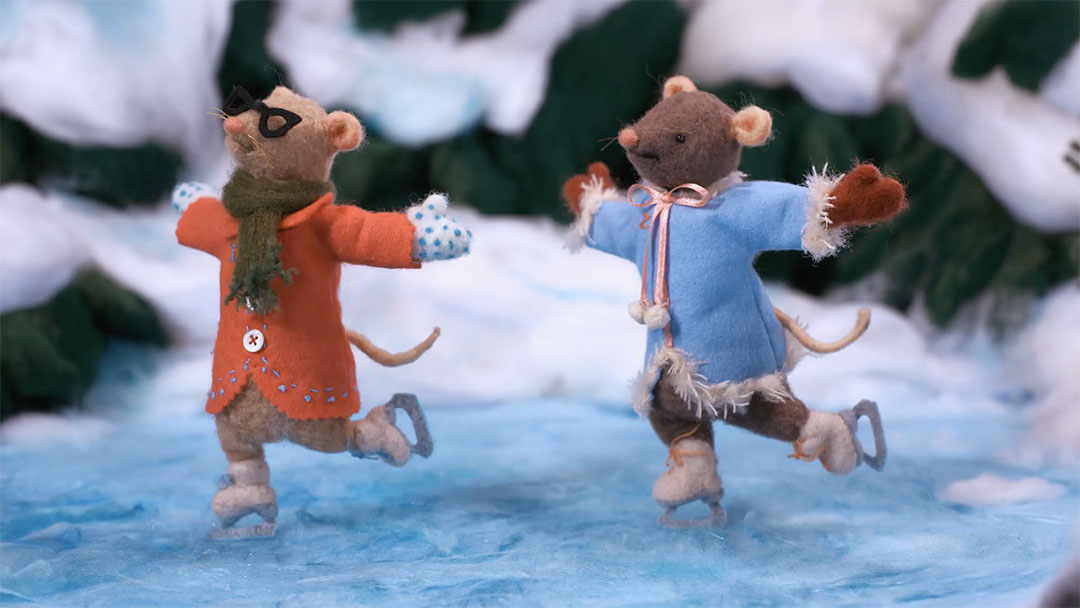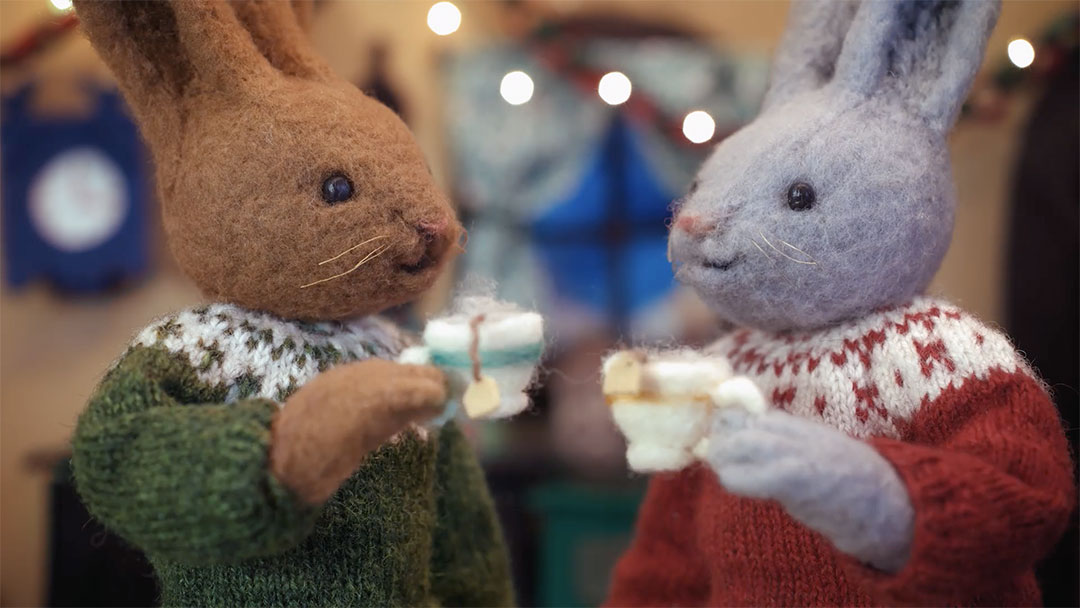 Client: Secret Road Artist Management
Artist: Ingrid Michaelson, Zooey Deschanel, Dave Barnes
Production: Hornet
Director: Andrea Love, Phoebe Wahl
Managing Director/EP: Hana Shimizu
Head of Production: Karen Lawler
Head of Creative Development: Kristin Labriola
Production Supervisor: Dez Stavracos
Producer: Riley Spencer
Editor: Hyeseung Kim
Set/Character Design: Phoebe Wahl
Puppet/Production Design: Andrea Love
Stop Motion Animation/Fabrication: Andrea Love
Additional Fabrication Michelle: Hagewood, Phoebe Wahl
Technical Director: Sam Stulin
Compositor: Matt Defranco, Emily Mai, Xiaoxiao Tang, T'Naige Wallace
Color Grade: Honest Labor
Colorist: Shawn King
Color Producer: Max Macnow