Interpreting Ryuichi Sakamoto's New Album "Async"
Revered Japanese composer Ryuichi Sakamoto (The Revenant, The Last Emperor) is inviting filmmakers to compete for cash and glory by interpreting the songs on his latest album Async.
Sakamoto, who won The Oscar for Best original score in 1988 for The Last Emperor and will judge the submissions, describes the music on Async as a "soundtrack for an imaginary Andrei Tarkovsky film."
This entry, a hypnotic full-CG effort by Hong Kong motion graphics artist Kachi Chan is animated to "Disintegration," the album's minimalist second track.
In his submission email to Stash, Kachi describes the film with this poem:
Rotates the tree trunk from the east.
It grows 43 days for every inch.
Intrude metals from the west.
they travel 43 seconds to break any form.
Hums the unknown from another dimension,
leaving us no time to connect each other.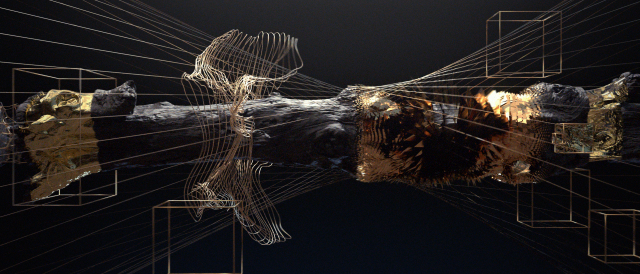 Animation by Kachi Chan
Music by Ryuichi Sakamoto, Disintegration (Async)
Special Thanks to Art and Culture Outreach