"Jupiter's Legacy" Main Titles by Antibody
The many talents of Antibody director Patrick Clair and British comic artist Mark Simpson (aka Jock) coagulate into this somber and salient title sequence for Millarworld's new Netflix superhero series, Jupiter's Legacy.
The series, about the children of superheroes struggling to live up to the feats of their parents, is the first from Scottish comic book writer Mark Millar (who also created Kick-Ass) to land on Netflix.
Patrick Clair: "For many years I've had the ambition of creating a title sequence with my two favorite illustrators – and finally, during the dark days of COVID – I got to realize both ambitions: first with Ken Taylor on Lovecraft Country, and now with Jock on Jupiter's Legacy.
"Both of these insanely talented individuals share a graphic designer's sensibility for iconic lock-ups, bold geometric designs, striking use of negative space, and a minimalist's love of silhouettes. They are both, as it turns out, also absolutely lovely human beings and generous collaborators.
"For Jupiter's Legacy, we worked with super-producer Hameed Shaukat (House of Cards) to get a deep understanding of the world and tone of the show.
"I had been searching for the right project to bring Jock in on for years. It became obvious that Hameed was a massive nerd in all the best ways, and Jock's legacy as one of the most significant comic illustrators of his generation meant he was a perfect match for the material – he'd even contributed to the series of comics the show was based on.
"Jock's been a concept artist on projects ranging from the Star Wars universe to Ex Machina and the real key of his work is his ability to imbue compositions with smart, complex resonance.
"We worked with Jock to create artistic renderings of the Union and their offspring, capturing the dynamics of their superheroics over the past (near) century. The coolest part of this process was that it took place in pen and paper, Jock's work is all handcrafted.
"The extremely talented team of Eddy Herringson and Laura Heath (regular Antibody collaborators on projects like Marvel's 616 and AMC's Halt and Catch Fire) translated these images into the digital world. Projection mapping gave them 3D perspective and compositing introduced a fiery world of simmering heat and pressure.
"At every stage Nick St Angelo and the entire team at Netflix supported us to push the creative and craft a title sequence worthy of Mark Millar's epic series, we can't thank them enough."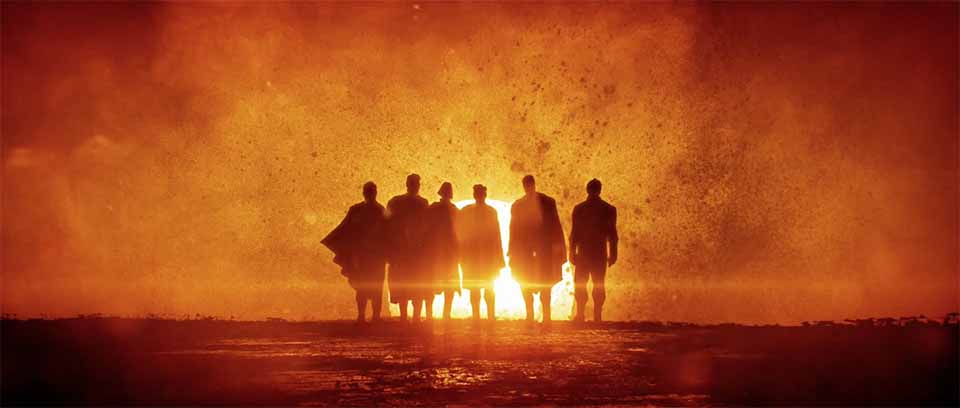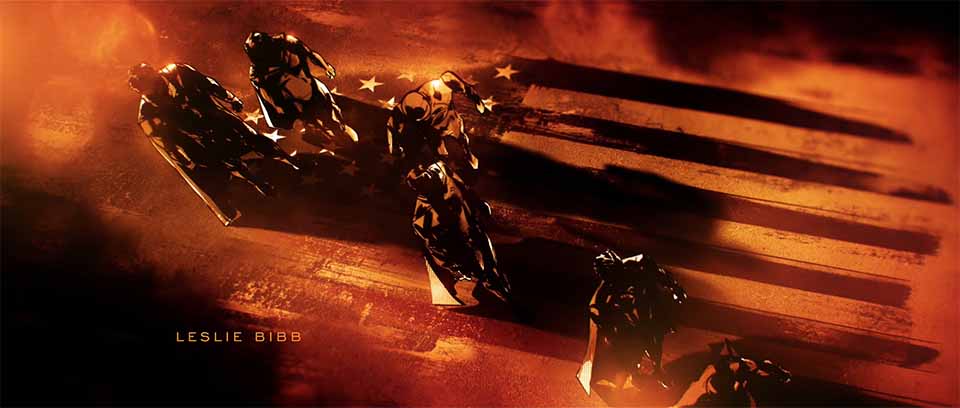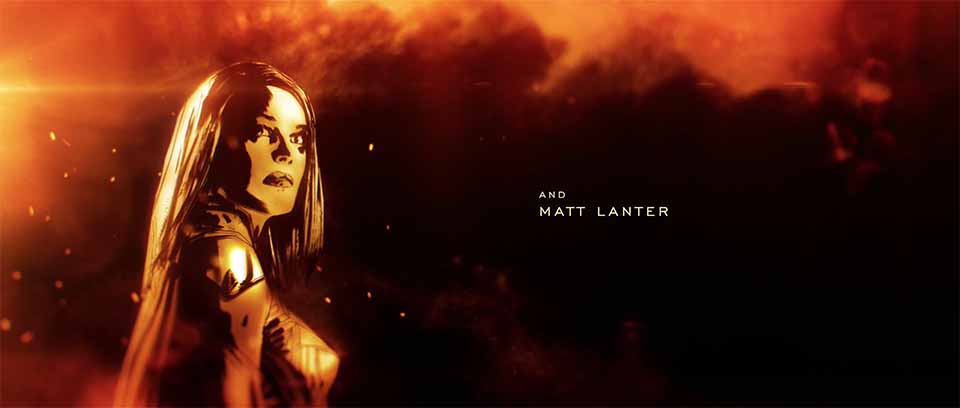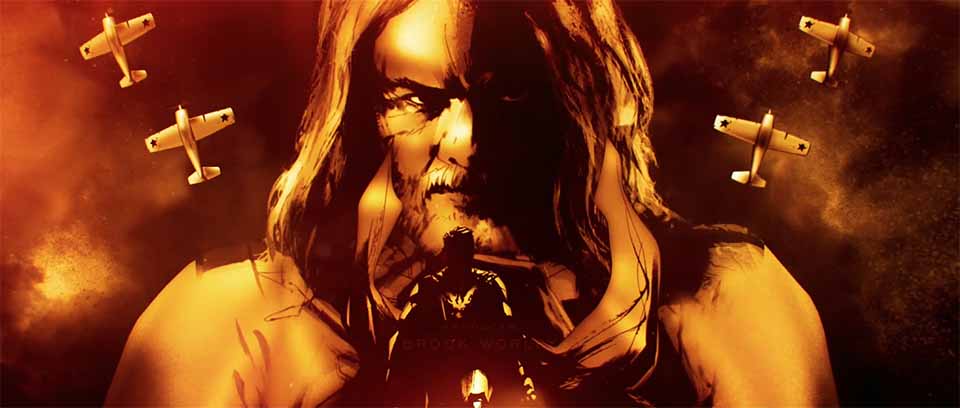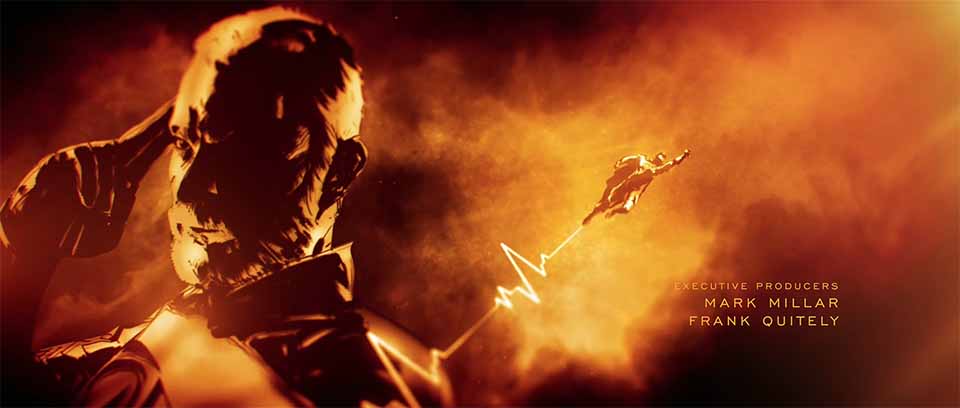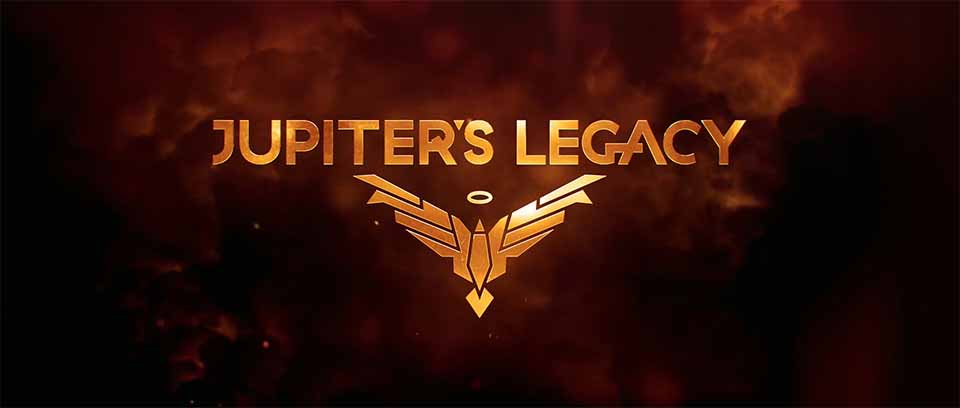 Client: Netflix
Co-EP: Hameed Shaukat
Production: Antibody
Director: Patrick Clair
Illustrator: Jock
Designer/animator: Eddy Herringson
Animator: Laura Heath
Visual researcher: Charlie Dahan
Storyboarder: Lance Slaton
EP: Carol Salek
Managing partner: Bridget Walsh
Music: Stephanie Economou