"La Neige Incertaine" GOBELINS 2021 Graduation Short Film
Inspired by Sylvain Tesson's 2019 travel memoir of stalking a snow leopard in Tibet, five GOBELINS grad students craft a stark but finely textured tale of patience, polar bears, and photography.
Director/animators Marion Boisrond, Marie-Liesse Coumau, Ada Hernaez, Gwendoline Legendre, and Romane Tisseau: "The themes of wildlife photography and introspection approached in La Panthère des Neiges inspired us to write this story. It was very difficult to write and evolved a lot before we decided to introduce the romance aspect.
"We animated part of the texture on TV Paint: we painted around the eyes, the nose and where the skin would be in shadows with a specific brush that mimicked traditional paint. Then we added a traditional gouache texture we had made, directly on the character using After Effects. Some shots were actually hand-painted with gouache!
"Visually, we were inspired by the photographs of Vincent Munier, who is mentioned in Sylvain Tesson's book. We liked how he uses negative space and very low contrast.
"When we designed the composition of the shots, we wanted to keep things cinematographic, so we were mostly inspired by live-action movies. Our main references were Portrait of a Lady on Fire, by Céline Sciamma and Lost in Translation by Sofia Coppola."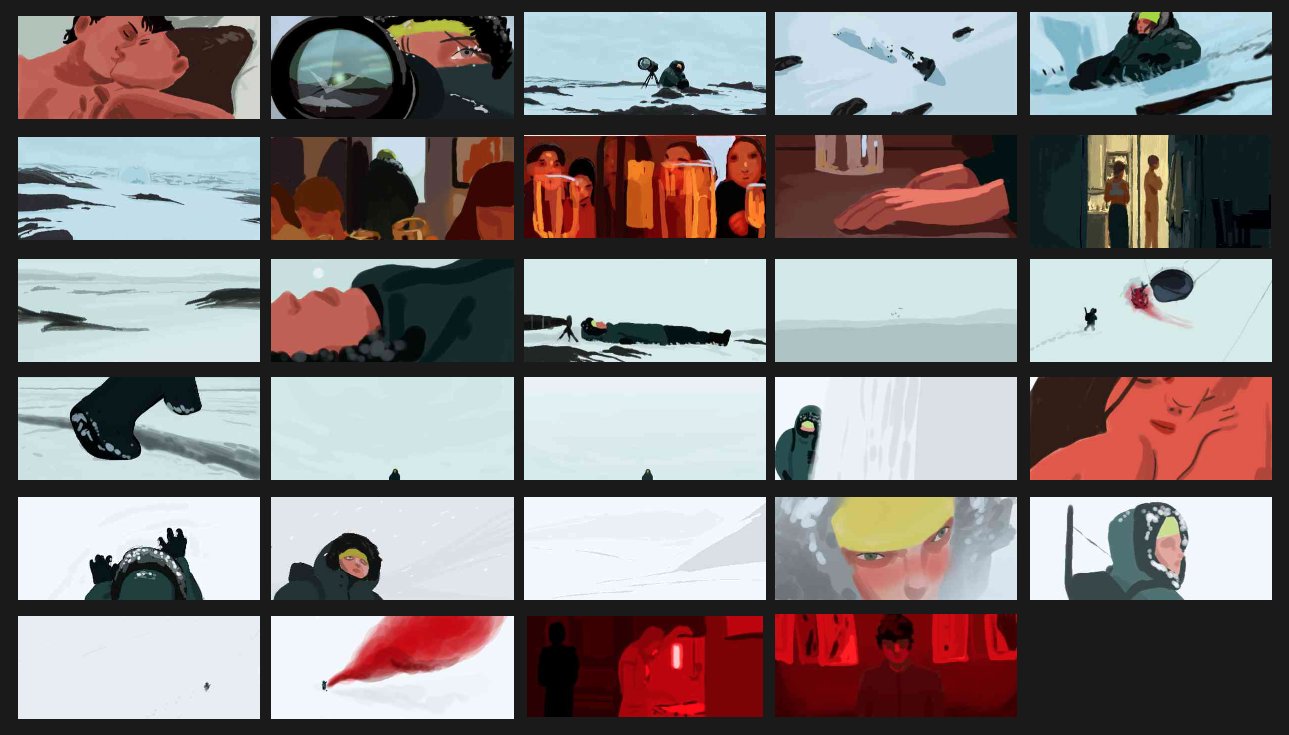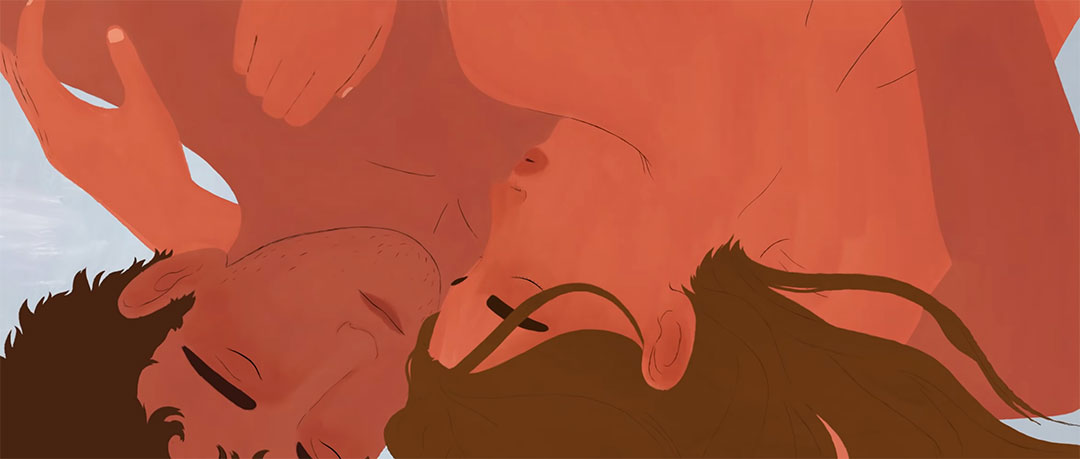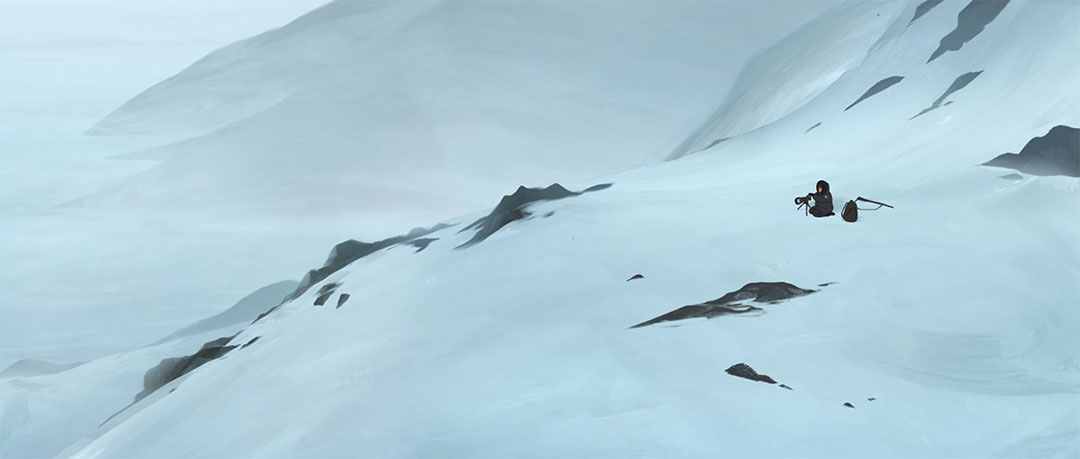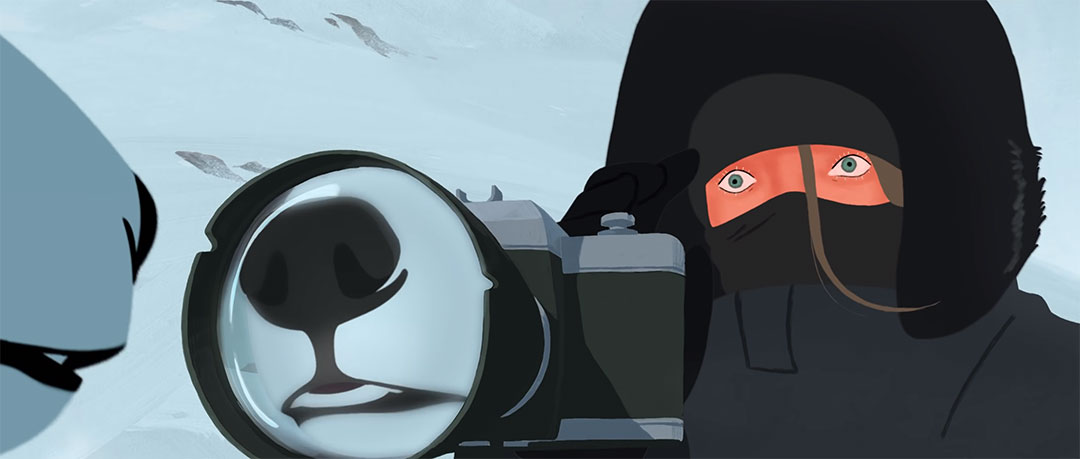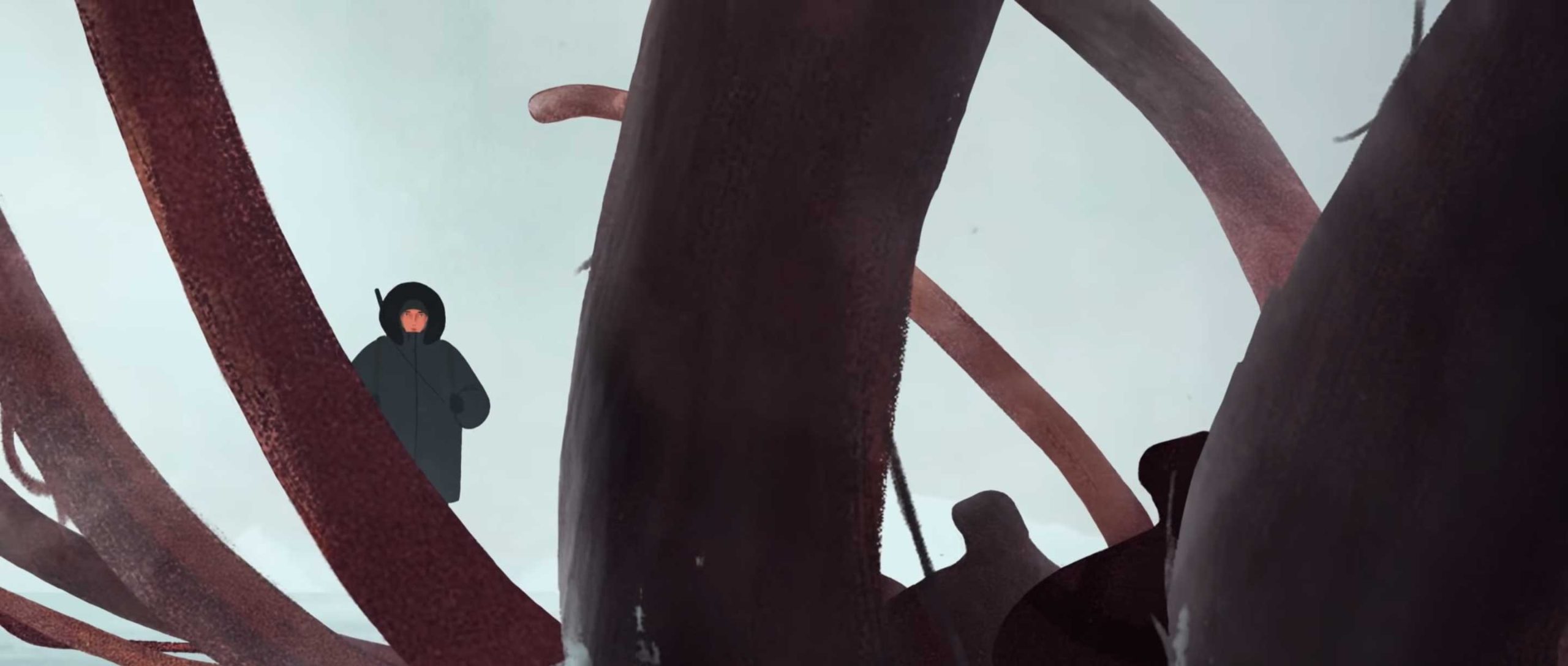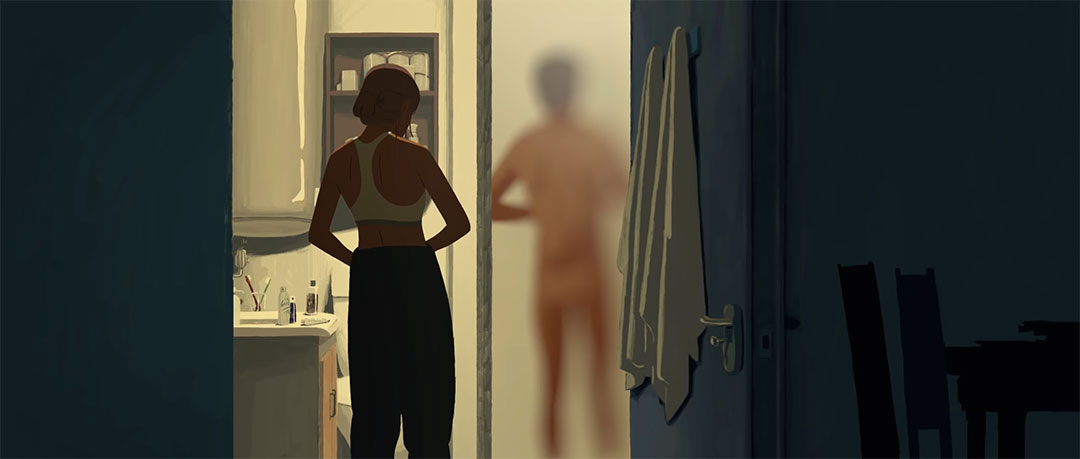 School: GOBELINS, l'école de l'image
Director/animator: Marion Boisrond, Marie-Liesse Coumau, Ada Hernaez, Gwendoline Legendre, Romane Tisseau
Grade: David Chantoiseau
Music: Cocoon aka Christophe Demarthe
Sound Design: Nadège Feyrit
Foley: Marie MAZIERE
Sound Mix: Vincent Mauduit, Nathan Robert
VO: Alice Delagrave, Tewfik Jallab, David Faure, Frédéric Nagorny
With help from: Florian De Chelle, Théo Guyot, Fabrice Laroche